Associate Lecturer, Drawing BA(Hons)
I am an artist and educator from the UK with a research interest in the experiential dimension of space technologies. My long-term inquiry into experiential encounters with large-scale technological structures includes hunting submarines in Scottish lochs, filming surveillance helicopters from my inner-city home, and spending six months at the NASA Space Science Lab at the University of California, Berkeley where I interviewed space scientists about lost spacecraft. Following this, I led a number of projects for The Arts Catalyst art/science agency, including a guided walk 'Satellite Stories' led by scientists at Mullard Space Science Lab, UK.
After the launch of India's Chandrayaan-1 Moon mission in 2008, I was invited to Bangalore to mentor the Moon Vehicle project - a two-year cultural engagement between creative practitioners, scientists and engineers, children and a broader public. I have an MA (Hons) Fine Art from the University of Edinburgh together with an MA in Hypermedia Studies from the University of Westminster.
My abiding concerns lie in the motivations that bring about interdisciplinary collaboration and my doctoral research unpacked the motivations behind Moon Vehicle and the tactical use of visuality deployed through its transdisciplinary, creative encounters.
My current research concerns comparable activities in 1970s Ahmedabad, where I held a Teaching Fellowship at CEPT University, in 2016-17 and researched interdisciplinary collaboration between creative practitioners and space scientists in the 1960s and 70s about which I am creating film works. In the past two editions of the Kochi-Muziris Biennale I conceptualised and produced the two-day international symposium 'Creative Encounters with Science and Technology ' (2017) and, as Co-Investigator, convened the five-day writing workshop 'Exchange and Flow' (2019), funded by the Arts and Humanities Research Council. My research film about the workshop 'Exchange & Flow' was shortlisted for the AHRC Research in Films Award 2019.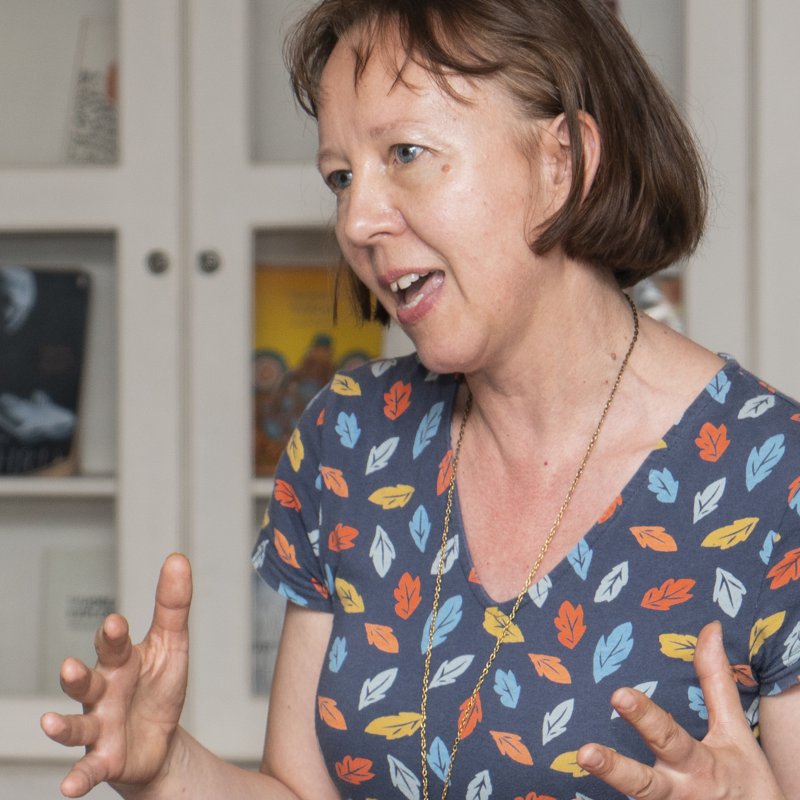 Contact details
Qualifications
| Year | Qualification | Awarding body |
| --- | --- | --- |
| 2014 | PhD | University of Plymouth |
Areas of teaching
Drawing
Contextual studies
Engagement with professional associations and societies
Leonardo, International Society for Arts, Sciences and Technology