Marketing and Digital Communications MA (online)
Become a master strategist and innovative creator. Immerse yourself in the ever-evolving landscape of marketing and digital communications.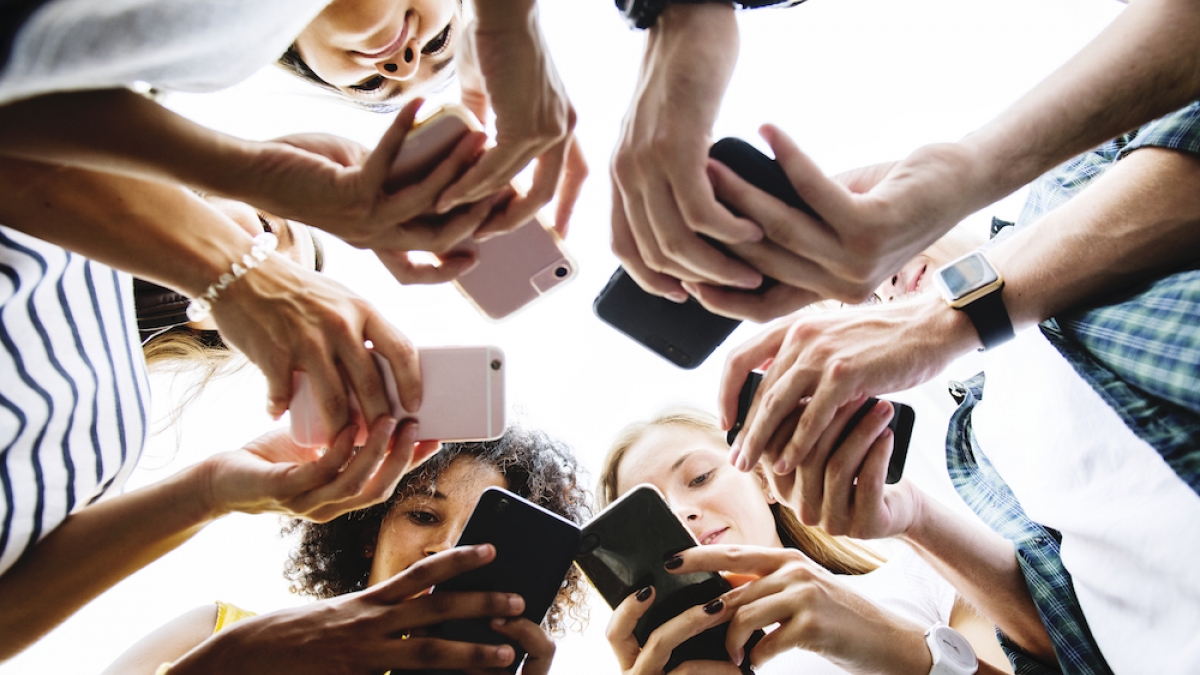 Key details
| | |
| --- | --- |
| Course Duration | 2 years |
| Attendance | Part-time |
Start dates: January / May / September
(Three intakes per year) 
Introduction
On this course, you'll learn not just to react to the changing digital landscape, but to use emerging technologies to innovate and lead marketing transformations for international audiences. 
You'll build a comprehensive working knowledge of marketing and branding strategy and learn how to recognise and adapt to the demands of client-led and agency-led perspectives. This includes understanding returns on investment, accountability and future planning, as well as how to use data-driven marketing insights in a professional, ethical and regulated process.
You will:
Deepen your cultural knowledge and bring greater diversity to your practice in order to face the opportunities and challenges presented by an increasingly global market 
Future-proof your skills by developing the ability to embrace new marketing and digital communications approaches, as well as new and emerging ways of doing business 
Learn how to embed sustainability into everything you do, considering the environmental impact of your work 
Use your professional experience and cultural knowledge to develop concepts, plans, and campaigns that you can immediately use in your current work and as you progress in your career
Graduate as a forward-thinking marketing professional, ready to embrace change on a global scale
Marketing and Digital Communications MA (online) is accredited by the leading professional marketing body, The Chartered Institute of Marketing (CIM). This means students who successfully complete the full MA are part-accredited for qualifications CIM offers professional marketing practitioners.
What our students do
Studying Marketing and Digital Communications online means you'll be part of our vibrant School of Communication. Take a look at the stories below to discover more about this amazing community.
What our graduates do
As a graduate of this MA you could go into roles such as:
Marketing officer or manager
Account handler or planner
Content planner
Media planner
Consumer or market researcher
Data communications manager
SEO/SEM manager
Social media producer

Digital marketing executive

 
Research skills embedded throughout the modules and with the Major Project could allow you to successfully progress into postgraduate research programmes and PhDs in the areas of marketing, branding and digital communications.
Course details
What you'll learn
Throughout this master's degree course, you'll work independently and in teams on challenge-led projects. Following the latest industry practices and insights, you'll create marketing plans, prepare briefs, craft content for a range of digital platforms and learn how to deliver a successful pitch to potential clients. You'll also discover new marketing technologies and learn to research online audiences using digital ethnographies. At the end of the course, you'll establish yourself as an expert on a theme, sector or trend through the development of your final major project.  
Modules 
Marketing and Digital Communications MA is comprised of five modules, four 30-credit modules and one 60-credit project (180 credits in total). The modules have been specifically designed to be studied in a non-linear order. You'll begin the course with Module 1 and end the course with your Final Major Project (MA only). The order in which you'll study modules 2-4 will depend on when you begin the course.  
MA  
You will need to complete four 30-credit modules and one 60-credit project (180 credits in total). All modules on the course are compulsory and must be passed in order to complete the award. 
PGDip  
You will need to complete four 30-credit modules (120 credits in total). All modules on the course are compulsory and must be passed in order to complete the award. A dissertation (major project) is not required. 
The modules above are those being studied by our students, or proposed new ones. Programme structures and modules can change as part of our curriculum enhancement and review processes. If a certain module is important to you, please discuss it with the Course Leader. 
From module information to course aims and assessment criteria, discover the full course details below.
How you'll learn
You'll learn through a blend of lectures, webinars, guest talks, tasks and discussion forums, which you'll access via our dedicated virtual learning environment. This is also where you'll find all key documentation, get course announcements and access extensive learning resources.
You'll be supported academically by Online Tutors, who will also deliver weekly webinars and facilitate the online forums. If you need assistance with anything that isn't directly related to course material, a dedicated Student Advisor team will be on hand to help. You'll also have access to Falmouth University's excellent employability service, RealWORKs.
You'll master key principles of marketing and digital communication approaches, spending 20 hours a week working on your craft. We incorporate optional face-to-face events for all our online students. There will be up to two per year and will typically run over weekends, to fit around your other commitments.
Assessment provides the course team with a means of offering tailored guidance alongside advice on how to progress knowledge and skills in key areas that relate to the course Learning Outcomes. The course team will identify your strengths and weaknesses as an individual and discuss them with you throughout your time on the course.
Assessments are 100% coursework, submitted in an electronic format to the virtual learning environment, and designed to reflect professional practice. Assessment methods include:
Academic essays
Reports and plans
Blogs and infographics
Pitches and presentations
Staff
You'll be taught by an extensive network of industry practitioners and leaders. As well as drawing on their experience of teaching marketing theory and practice, they can share insights on career opportunities, current industry trends and the challenges facing the sector. 
Some members of staff only teach on specific modules, and your course might not feature every member shown here.
Facilities
Dedicated easy-to-use virtual learning environment (VLE)
Study alongside students from around the world
Accessible online audio / visual content
Optional face-to-face events*
Invitation to attend alumni events
24/7 access to Falmouth's extensive online library of contextual books, journals and resources
Access to online software tutorials at LinkedIn Learning
Students' Union community
A Student Advisor to support you throughout your studies and access to our Student Support Services
Access to our Careers and employability service RealWORKS
*Please bear in mind that the Covid-19 pandemic may impact these events. You can view the latest information here.
How to apply
Talk to us
To find out more about this course, how you'll learn or what funding is available, get in touch with our Course Advisors. Click below to submit a form and we'll get back to you as soon as we can. 
Apply online
Ready to join us? Whether you decide to study full-time or part-time, you can apply for this course by filling out our direct application form online. 
Fees, costs & funding
Tuition fees
£11,300 total fee (incl. acceptance fee) - 2 years part time - MA/MSc course
£7,600 total fee (incl. acceptance fee) - PGDip course
TBC total fee (incl. acceptance fee) - 2 years part time - MA/MSc course
TBC total fee (incl. acceptance fee) - PGDip course
Tuition fees are set annually and are subject to review each year. The University may therefore raise tuition fees in the second or subsequent years of a course, in line with inflation and/or the maximum permitted by law or Government policy. Students will be notified of any changes as soon as possible.
Early Bird discount
An Early Bird discount is available for early applications. The scheme offers a £300 MA / £150 PGDip tuition fee reduction if you apply by the relevant deadline.
For information on fees, get in touch using our online form.
Find out more about our Graduate Loyalty Discount for Falmouth alumni, which offers a reduction in course tuition fees.
Typical course costs
As part of studying Marketing and Digital Communications MA you will require:
Laptop/computer
A desktop/laptop at an expense of around £1,300, capable of running our virtual learning environment. 
Optional face-to-face events 
You will be expected to cover your own travel, accommodation and subsistence costs to attend these events. 
Online study funding
There are loans, awards and alternative funding sources for postgraduate studies. Read about them on our online study funding page.
Find out about funding
Ask a student
What better way to find out about life at Falmouth University than by asking our current students? 
From course details, to our online community and managing your study time around work commitments, our students are ready and available to answer any questions you might have. Simply set up your account, send them a question and they'll get back to you within 24 hours.
Request information
You can submit our simple online form and a Course Advisor will get in touch with you. They'll be able to answers questions about how you'll study, what to expect from the course, and the next step to take on your application journey.
Get in touch