UCAS Code

WG64

Location

Penryn Campus

Length

3 years full-time

Direct line

01326 254350
Launch your career in a rapidly growing sector. You'll learn and develop animation skills using industry-standard software, working creatively across a range of subjects, from traditional art practices to the complex work of visual effects. Supported by academic and industry experts from all forms of animation and visual effects, you'll experience a professional studio environment.
Discover all forms of animation, trying your hand at 2D and 3D computer, stop motion and experimental work. You'll work in groups on projects that range from short assignments and live briefs through to films for festivals and competitions. You can also work on our in-house micro-budget feature film programme. We're incredibly well connected; our Honorary Fellows are Peter Lord and David Sproxton, founders of Aardman Animations.
Visiting professionals have included Oscar and BAFTA nominated director Barry Purves (King Kong), Matthew Tinsley (VFX: Quantum of Solace, Spectre, Skyfall), Chris Vogler (The Lion King), writer and animation historian Paul Wells and title sequence designer Lola Landekic, The Mill, Alchemy VR and Atlantic Productions. Productions featuring Falmouth graduates include Dalmation Street (Disney/Passion Pictures), Captain America: Civil War, Spectre, Star Trek Beyond, Assassin's Creed, F1 2016, The Jungle Book and The Legend of Tarzan.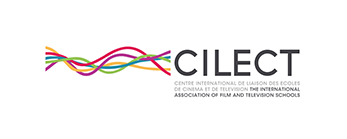 Benefits
Opportunity for industry mentoring
Live briefs with professional clients
Guest lectures from industry experts
Professional studio facilities and software
Animation festival trips
Entry Requirements
A typical offer is between 104 and 120 UCAS points for entry to undergraduate courses, primarily from Level 3 equivalent qualifications such as A levels, a BTEC Extended Diploma or a Foundation Diploma.
You can check how many points your qualifications are worth using the online UCAS Tariff Calculator
 
Due to the creative nature of our courses, you will be considered on your own individual merit and potential to succeed. We encourage you to get in touch if you are predicted points below this range, thinking about transferring from another institution, or if you have other qualifications or professional experience as we may be able to consider you. More information is available on our Apply page
 
English language requirements
You must have a minimum of Grade 4 (or C) or above in GCSE English Language, or equivalent, for entry to our undergraduate courses.
 
If English is not your first language, we accept a range of recognised language qualifications that are equivalent to the IELTS Academic minimum score of 6.0 overall, with a minimum of 5.5 in Reading, Writing, Speaking and Listening. If you require a Tier 4 student visa to study in the UK, you must take an approved Secure English Language Test (SELT) to fulfil government visa requirements. Please read more about language requirements on our Apply page
 
Enquiries
Our Applicant Services team are here to help you with advice and guidance throughout your application journey. We invite you to contact them with any questions you may have.
 
+44 (0)1326 213730
Online enquiry form
falmouth.ac.uk/apply
Fees, Costs and Funding
Tuition fees 2018-19
£9,250 - full-time UK/EU
£15,000 - full-time international
Typical course costs
£150 - Recurring annual costs
£330 approx - Essential costs in Year One
£350-£1,000 - Optional costs with study visits
Additionally, if you need to bring equipment or materials with you, these will be outlined in your Welcome Letter
The figures above don't include accommodation and living costs
Funding
For information about funding available, please visit our undergraduate funding page
How the course is taught
We want to produce graduates who are highly skilled and creative professionals. We'll identify and nurture your strengths through seminars, workshops and tutorials. Group work features heavily, to reflect how the industry operates. Assignments will often involve live briefs working with real clients. 
How you'll spend your time 
| | | | |
| --- | --- | --- | --- |
| Year | Time spent in timetabled teaching and learning activity | Time spent in guided independent study | Time spent on placements |
| 1 | 29% | 71% | 0%  |
| 2 | 24% | 76%  | 0% |
| 3 | 15% | 85%  | 0% |
How you'll be assessed 
| | | | |
| --- | --- | --- | --- |
| Year    | Assessment by written exams                                                         | Assessment by practical exams                           |  Assessment by coursework      |
| 1 | 0% | 0%  | 100% |
| 2 | 0% | 13%  | 87% |
| 3 | 0% | 7% | 93%  |
Course outline
The course will introduce you to all forms of animation, enabling you to try 2D & 3D CG, traditional 2D, stop-motion and experimental animation. Projects range from short assignments to comprehensive live briefs, working with our industry partners and expert staff for guidance throughout.
During your 2nd year you'll have the opportunity to specialise and refine your skills in Animation or Visual Effects. It's a decision we prepare you for and support en-route, as you explore the field in greater depth. 
Your degree culminates in a final year major piece of animation, which you'll both pitch and produce to an industry panel, a dissertation, showreel and portfolio. It's a winning formula that equips you for the challenges of a hugely exciting industry.
What you'll do
Year one
Combining individual assignments and group projects, your 1st year is designed to provide you with the skills base and knowledge to create your first animations. You'll have the chance to try 2D & 3D CG, traditional 2D, stop-motion and experimental animation through a series of workshops, lectures and seminars. This practical work is supported by lectures in animation, drawing, design, storyboarding, and animation history and theory. Projects will be a mixture of short assignments and comprehensive live briefs, working with professionals from outside of the University. 
Animation practice
Design, storyboarding & motion studies
History & theory of animation
Study trip - optional study trip to an animation festival
Year two
Your 2nd year allows you to pick a pathway in either Animation or Visual Effects. During this year you'll develop your individual Animation or VFX practice, galvanising your interests and skills. Part of your 2nd year entails becoming an essential member of the Production Team for one of the 3rd year projects as well as giving you greater insight into teamwork and collaboration. 
Your 2nd year also allows you the opportunity to study at one of Falmouth's international partners through Study Abroad.
As a complete creative University you'll have opportunities to collaborate with students from other courses such as Film, Television, Acting and Illustration, often of benefit to your project work.
Animation practice
Animation technologies
Electives - in either pre or post-production Animation & Visual Effects
Research & method
Study abroad
Year three
Your final year allows you to pitch and produce a major piece of animation. With support from tutors and visiting professionals you'll develop an idea from initial concepts into a full animation production. Recent 3rd year students have enjoyed insight from companies such as Aardman Animation, Passion Pictures, TT Games, Spider Eye and Character Shop.
Your film productions will be additionally supported by an industry mentor. These mentors are based at some of the UK's leading production companies and offer crucial developmental advice in your final year.
To support your practice you'll also write a dissertation about a subject of your choice. Throughout the year you'll benefit from close tutor support ensuring that you graduate with a strong showreel and portfolio, preparing you and helping you take the first steps in your professional career.
Final major project
Professional practice
Dissertation
Facilities
Our technical facility mirrors industry standards. During term-time, our facilities and kit stores are open to our students from 9am to midnight (weekdays) and on Saturdays.
You'll have access to:
A large TV studio with three studio cameras and a 4 input Tricaster Ultra HD gallery facility with Chromatte grey screen, blue/green screen and full lighting rig
Three animation software studios containing powerful Dell Precision Workstations for 2D (TV Paint) and 3D (Maya, Nuke) work with Cintiq 27" QHD displays
Ten Mac Pro edit suites with Avid Media Composer, Adobe CC, Final Cut Pro and Da Vinci Resolve - network linked to Avid Nexis shared storage
35-seat Production Hub for post production software training equipped with Apple iMacs and creative software including Avid Media Composer, Adobe Creative Cloud, Final Cut Pro, Da Vinci resolve and Pro Tools. Production management software including Movie Magic scheduling and budgeting is also included on these machines
Xsens motion capture
Specialist grading suite featuring DaVinci Resolve and 4K preview screen
Three post-production audio suites and dubbing theatre equipped with Pro Tools HD plus access to mics, foley traps and props
Digital cameras (HD to 4K) include RED, Sony, Canon, Blackmagic, Panasonic plus Odyssey 7Q+, alongside Arri and Bolex 16mm film cameras.
A wide range of hot and cold lighting equipment is available, including Blondes, Red Heads, Dedo, Kino Flo and LED lights
Grip and gimbal systems available include Glidecam 2000 Pro and V8, Free-Fly Movi M5, Wally Dolly, Indie Dolly, PD1 Dolly, Spider Dolly, Koolertron Sliders, Libec and Camcrane Jibs
Audio devices including 633 Sound Devices mixers, Edirol recorders, radio mikes and an extensive range of dynamic microphones
129-seat cinema, with Christie M Series HD projection and 7.2 surround sound
Staff
You will be taught by experienced and enthusiastic tutors and supported by a team of specialist technicians. Our team offers industry insight covering short and feature films, TV series, commercials, title sequences and games. Our current staff are authors on the subject, international conference speakers and boast a wealth of international festival accolades , such as BAFTA awards.
Assessment
Continuous assessment with no formal examinations
Assignments include practical work, presentations, reports and a dissertation
Careers
Previous graduates have taken on roles including:
3D Animator: Aardman Animation & Double Negative
2D Animator: DHX Media
Character Designer: Spider Eye & Hello Games
VFX co-ordinator: Ubisoft, Framestore & Cinesite
3D Modeller: TT Fusion
Production Assistants: MPC Vancouver, Illion studios, Arthur Cox & Spider Eye
Student mentor scheme
External links