Senior Lecturer
Derek Hayes is an award-winning director, specialising in animation, with sidelines in live-action and design. His company, Animation City, was one of London's most successful for fourteen years, making commercials for companies like Lego and Carlsberg; TV graphics, including the BAFTA winning titles for 'Jeeves and Wooster', and pop videos for the likes of Madonna, Rod Stewart and Elton John. He also directed more than ten short films including award winners like 'The Victor' and Channel Four Christmas special 'Prince Cinders'.

In 1993 Derek became a freelance director and has since directed two short films and two cinema features and is currently making a live action short. 

'The Miracle Maker' (2000), was an award winning animated feature film and featured the voices of Ralph Fiennes, William Hurt, Julie Christie and Miranda Richardson. 'Otherworld' (2003), with Ioan Gruffydd, Daniel Evans and Philip Madoc mixed animation and live-action to retell a series of ancient Celtic legends of love, magic and war. He has also worked with Aardman Animation developing a feature film project, as Head of Story on a series of children's films and as a consultant and designer on various on-going projects. Derek joined Falmouth University in 2009 and is currently Course Coordinator for Animation VFX.
External Links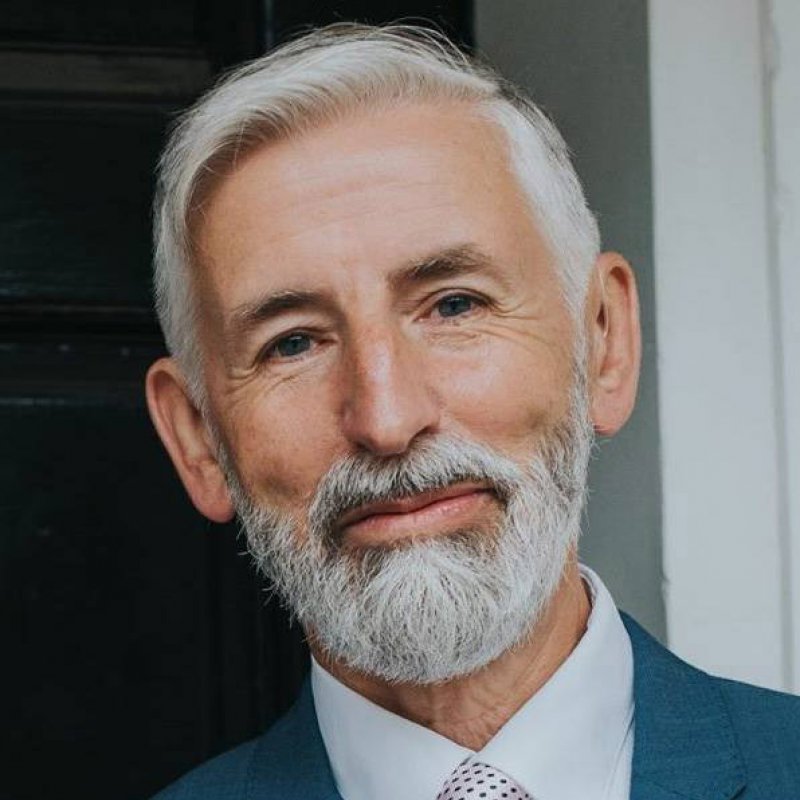 Contact details
Qualifications
| Year | Qualification | Awarding body |
| --- | --- | --- |
| 1977 | MA | National Film and TV School |
| 1974 | DipAD (BA) | Sheffield Hallam University |
Honors and awards
| Year | Description |
| --- | --- |
| 2000 | Epiphany Prize (USA) for 'The Miracle Maker' Best Children's Film, Bradford Animation Festival, "The Miracle Maker' |
| 1998 | Grand Prix, L'Enfant Lune, Geneva, 'Prince Cinders' |
| 1995 | Parents Choice, Parent's Choice Foundation: 'Prince Cinders' Cinanima Esphino, Best in category: Cartoon D'Or nomination. 'Prince Cinders' TV Quick Award: 'Prince Cinders' |
| 1992 | BAFTA for graphics: 'Jeeves and Wooster' title sequence Best Promotional Film, Ottawa Festival, Canada: Cardiff Animation Festival titles |
| 1989 | Best Fiction Film, Tampere, Finland: 'Arcadia' |
Research interests and expertise
I am currently researching staff/student collaborative projects, as well as different models of storytelling.
Publications and research outputs
Nicholls, Katharine

(2021), Case studies from the Live Briefs on BA(Hons) Animation at Falmouth University CILECT, In: CILECT CONGRESS 2021-10-12 Audiovisual Education: Impact & Relevance, ZOOM, in partnership with Kristiania University, Oslo, Norway, 14 - 16 October 2021, Online, Item availability may be restricted.

Hayes, Derek

(2016), Primary Sources for VFX, Le Groupe Ouest, (Published), Item availability may be restricted.
Hayes, Derek

(2023), The Day Of The Coyote, SoFT
Areas of teaching
Direction
story
storyboarding
animation practice
Life drawing
Courses taught
Animation & Visual Effects
Policy engagement within Cornwall
Engagement with organisations which contribute to the development of educational, cultural or socio-economic policies in Cornwall
I am on the board of RJWorking, a community interest company involved in Restorative Justice projects. Have produced a series of films to promote Restorative Justice, and written one of them.

Cornwall Council, Children's Services. Produced a film using graduates to help children coming into Care.

Recently, I have devised live briefs for the students in association with local charity, Shelterbox, and with Devon and Cornwall Police on Hate Crime and Diversity. We have also undertaken a project in association with NASA scientists about establishing a colony on the moon, and the resulting films were shown at the National Space Society conference in Los Angeles.
Engagement with professional associations and societies
BAFTA
DirectorsUK
ALCS
BECTU
FRSA