Senior Lecturer
As a Senior Lecturer on BA(Hons) Animation at Falmouth University, Katharine's professional background has led her through many aspects of animation, illustration and design, with a strong interest in storytelling always underpinning the work.   
As a freelance illustrator, Katharine fell by happy accident into the animation industry when a job came in from her agent to paint a background on a title sequence. She enjoyed the collaborative way of working in animation studios and went on to work at TV Cartoons as a background artist on the film, 'Father Christmas'.  At TVC there followed, 'The Tailor of Gloucester', 'The Tale of the Flopsy Bunnies', 'Oi! Get off our Train', 'T.R.A.N.S.I.T.', 'Poky and Friends', 'The Wind in the Willows' and 'The Willows in Winter'. She also painted backgrounds for Grand Slamm Childrens Films on the 2D TV series, 'Angelina Ballerina' and worked in the art department for other studios on characters and backgrounds on many commercials and title sequences.
Katharine is currently one of the creative practitioners on the exciting new interdisciplinary project ATTUNE, which brings together diverse creative-arts, digital and health experts to investigate how adverse childhood experiences (ACEs) can affect adolescents' mental health. 
Katharine still draws and paints herself, both traditionally and digitally and enjoys helping Animation students to collaborate in realising their film-making ambitions.
External Links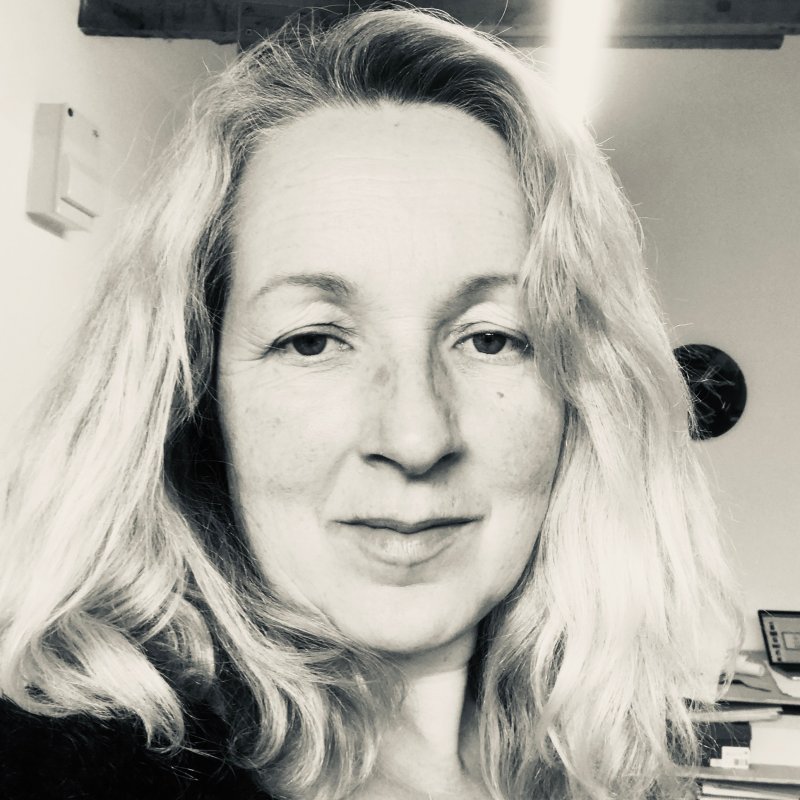 Contact details
Qualifications
| Year | Qualification | Awarding body |
| --- | --- | --- |
| 2019 | MA | Falmouth University |
| 2017 | PGDip | Falmouth University |
| 2015 | PGCHE | Falmouth University |
Honors and awards
| Year | Description |
| --- | --- |
| 2017 | Staff excellence award in the category of best international collaboration for work on the Cross Channel Film Lab |
Membership of external committees
HEA Fellow
Research interests and expertise
Pedagogic research interests include the use of VR creative tools to develop in drawing for animation.
Research Topics
Publications and research outputs
Conference or Workshop Item
Nicholls, Katharine

(2016) 'The Cross Channel Film Lab' case study. In: HEA Conference Inspire – sharing great practice in Arts and Humanities teaching and learning, Thursday, 3 March, 2016, The Waterfront Hotel Brighton BN1 2GS. Item availability may be restricted.
Nicholls, Katharine

(2015) 'The Cross Channel Film Lab' case study. In: Society of Animation Studies, Beyond the Frame, Canterbury, 2015, 13th - 16th July 2015, Augustine House, Canterbury, CT1 2YA (Christchurch University). (Unpublished)
Nicholls, Katharine

(2014) Deep Presentation. In: Creative Animation Knowledge Exchange - C.A.K.E., 14th - 18th July 2014, Edge hill University, St Helens Road, Ormskirk, Lancashire, L39 4QP. (Unpublished) Item availability may be restricted.
Events
2018
BA Drawing Forum 2018, presentation on the use of VR to aid spatial awareness in drawing.
Events
2017
Cilect Congress, 'Step across the Border: Transmedia Strategies & Interdisciplinary Approaches'. Zurich
Events
2016
The Cross Channel Film Lab workshops, Brittany, France and Falmouth, Cornwall.
Events
2016
HEA conference, Brighton
Areas of teaching
digital painting
Drawing for animation
Life drawing
production design and film supervision
Courses taught
Independent professional practice
Visiting practitioner at the 'Outback Film-making Bootcamp', in Queensland, Australia, 2018.
Engagement with professional associations and societies
External examiner for BDes Animation at Duncan of Jordanstone, also for BA Visual Media at The Irish School of Animation, Dublin on behalf of The University of Dundee.
CILECT conference: 'Training the Trainers': GEECT Symposium in Norway. 
CILECT conference: 'Transmedia and Interdisciplinary approaches' Zurich
Staff mobility to UTAD University in Madrid to generate an Erasmus partnership.
Organised Animator in Residence programme with the director, Luis Cook. 
Attended the VR World Congress 2017 in Bristol.
Currently involved in a Film collaboration with FAMU in the Czech Republic and the National Maritime Museum, Cornwall.
 
Professional esteem indicators
| Year | Description |
| --- | --- |
| 2019 | Received a staff excellence award in the category of 'Best International Collaboration' for our work as a team with The Cross Channel Film Lab. And newly nominated for 2019 Staff excellence in the category of collaboration... |