How to apply
Our dedicated Clearing team is on hand to help you secure your place at Falmouth University and answer any of your questions. Simply call our hotline: +44 (0)1326 213730 Monday - Friday: 09:00 - 17:00. Alternatively you can always request a call-back or apply online any day, at any time.
Applying out of hours? 
Our simple online application form lets you apply anytime you like and it takes just 5-10 minutes to complete. 
Want us to call you?
If the hotline is closed or you can't get through simply request an immediate call-back. Just fill out the form and we'll call you as soon as possible to discuss your options and answer any questions. 
Prefer chatting online? 
Our expert Clearing team is available to answer any questions via Live Chat. You can also message a student directly to chat about everything from a course, student life and the uni experience to Falmouth living via Ask a Student.
Live Chat with us Ask a Student 
Who can apply through Clearing?
You can apply through Clearing if:
You haven't already applied for a university course this year
You haven't received any offers 
You haven't met the conditions of any of your offers
You've changed your mind 
View all available courses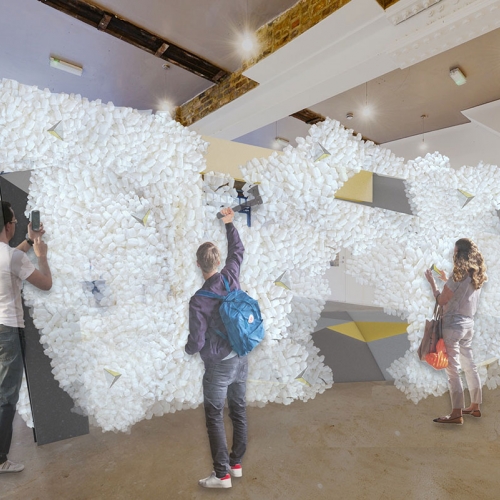 Explore uni-wide collaboration
---
As a dedicated creative university you'll have the chance to work on projects and live briefs with students across the creative spectrum – from Fashion, Interior Design and Game Development to Sustainable Product Design and more. Read on to find out what happened when Fashion Marketing students teamed up with a group from Interior Design for London Design Festival.
Collaborative installation for London Design Festival
Read More
Enterprise while you study
We encourage our students to develop projects, products and enterprises while they study by offering inspiring guest speakers and professional mentorship opportunities. Student Gracie Sodzi says, "Our lecturers give us lots of support with developing ideas, coaching sessions and how to advance businesses like these. We also have lots of guest speakers coming to Falmouth to teach us about sectors such as HR, accountancy and employment law." Read on to find out what else she has to say.
Business Booming for Budding Entrepreneur
Further information & support