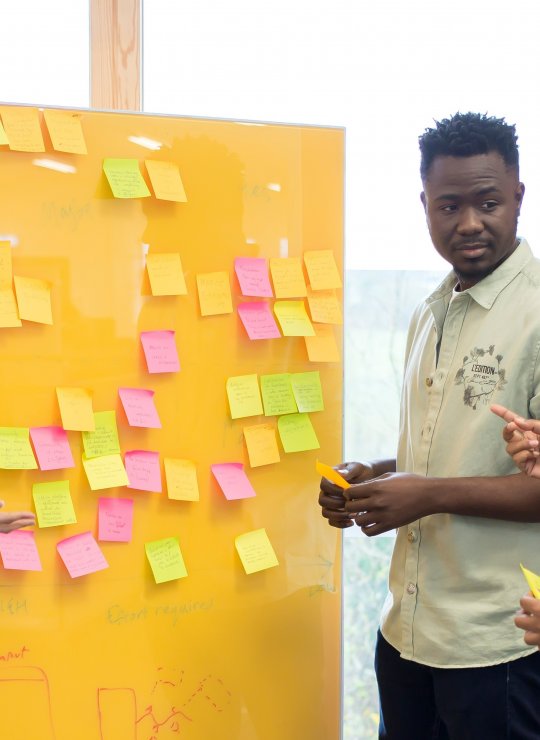 Entrepreneurship & Innovation Management MSc
Learn to develop exciting and enduring business opportunities.
Course overview
Join our thriving ecosystem of creators, innovators and leaders. You'll develop the practical skills to become a sustainable, creative innovator and resilient entrepreneur. Nurture your talent for spotting opportunities and solving problems, learning some of the most progressive methods in business from experienced professionals with diverse backgrounds.  
This MSc course has been devised to expose you to the development of real business ideas and the application of entrepreneurial theory and applied practice through a sustainability lens. You'll have the opportunity to develop impactful ideas alongside establishing a motivated, resilient and ethically focused mindset. By graduation, you'll possess the tools to thrive in a future business landscape.  
You will:
Gain a contextualised understanding of the theory and practice of entrepreneurship  
Connect various business areas such as design thinking, finance, marketing, innovation, lean product development, strategy and project management  
Develop an approach and mindset that places sustainability at the heart of every business idea you generate, decision you make and action you take  
Enhance your understanding of business development workflow from inception to investment 
Start dates: January / September
(Two intakes per year)