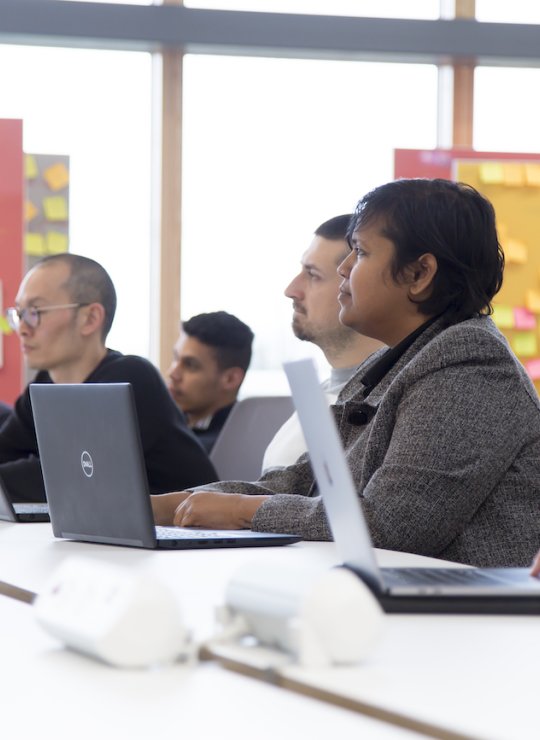 International Business Management MSc
Master the theory and practice of business management in a global landscape.
Key details
Subject to validation during this academic year
Course overview
This course is new for entry year January 2024
Learn to thrive in the fast-paced, ever-changing world of international business. Studying in one of the UK's top creative universities, you'll adopt a sustainable and creative approach to global business management and consultancy.
Learning from experienced academics in Cornwall Business School, you'll have the opportunity to explore international business in a number of areas, including strategy, ethics, operations, human resources, finance, supply chain management and marketing.
With experiential learning embedded throughout this master's course, you'll apply business management theory to real-world challenges and carry out industry-facing research. Throughout your studies, you'll operate at the forefront of sustainable thinking, learning to tackle the ethical challenges of the future.
You will:
Gain a contextualised understanding of the theory and practice of business management, whilst developing relevant skills in collaboration and communications
Develop an approach and mindset that places sustainability and ethics at the heart of every management and consultancy idea, decision and action
Demonstrate self-direction and originality when managing challenges across a range of industries and sectors
Develop a comprehensive understanding of techniques applicable to your own research or advanced scholarship
Enhance your understanding of international business consultancy processes
Start dates: January / September
(Two intakes per year)