How to apply
Our dedicated Clearing team is on hand to help you secure your place at Falmouth University and answer any of your questions. Simply call our hotline: +44 (0)1326 213730 Monday - Friday: 09:00 - 17:00. Alternatively you can always request a call-back or apply online any day, at any time.
Applying out of hours? 
Our simple online application form lets you apply anytime you like and it takes just 5-10 minutes to complete. 
Want us to call you?
If the hotline is closed or you can't get through simply request an immediate call-back. Just fill out the form and we'll call you as soon as possible to discuss your options and answer any questions. 
Prefer chatting online? 
Our expert Clearing team is available to answer any questions via Live Chat. You can also message a student directly to chat about everything from a course, student life and the uni experience to Falmouth living via Ask a Student.
Live Chat with us Ask a Student 
Who can apply through Clearing?
You can apply through Clearing if:
You haven't already applied for a university course this year
You haven't received any offers 
You haven't met the conditions of any of your offers
You've changed your mind 
View all available courses
Why Falmouth?
World-class facilities, strong industry links and cross-discipline collaboration opportunities; here's just a few reasons why you should choose Falmouth for your performance, theatre or music degree. 
World-class facilities
From popular music to dance and choreography to acting, all our performance, theatre and music courses are supported by our purpose built public venue. As a student here you'll benefit from AMATA's state of the art facilities, year round programme and the opportunity to showcase your work at the AMATA Festival at the end of your third year.
Creative collaboration
We believe cross-discipline collaboration leads to exciting innovation. That's why we encourage our students to explore collaborative opportunities with the wider university, including filmmakers, animators and game designers.
From marketing to fashion design to photography, our campuses are a melting pot of creative practitioners. To see just how diverse our collaborative opportunities can be, explore our departments.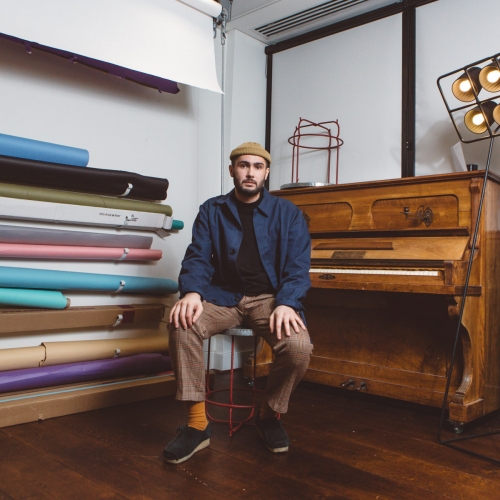 Alumni in high places
---
Our students are given the chance to build links with industry icons such as Kneehigh Theatre, Island Records and Ballet Lorent through our visiting lecturers programme. Making the most of this opportunity has led past students to make their own mark in their chosen field.
Meet our homegrown industry experts
Read More
Further information & support