Clearing: Performance, Theatre and Music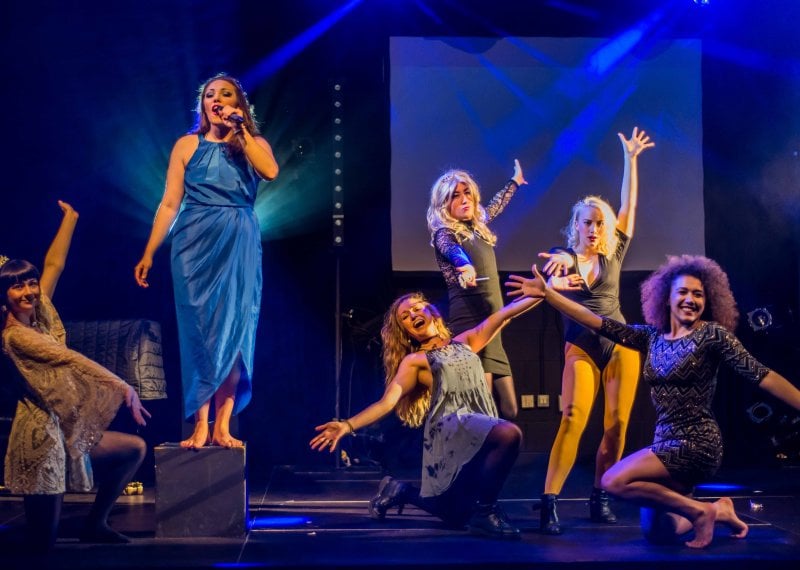 Find a Performance, Theatre or Music course in Clearing and call us or fill in our online form to be taken through your application options.
Opening hours
Extended hours over Results week
Thursday 17 - Friday 18 August, 9am-8pm
Saturday 19 August - 10am-4pm
General hours
Monday - Friday, 9am-5pm
View Performance, Theatre and Music courses in Clearing
Why Falmouth?
Professional-standard facilities, strong industry links and cross-discipline collaboration opportunities; here's just a few reasons why you should choose Falmouth for your performance, theatre or music degree. 
Creative collaboration
We believe cross-discipline collaboration leads to exciting innovation. That's why we encourage our students to explore collaborative opportunities with the wider university, including filmmakers, animators and game designers.
From marketing to fashion design to photography, our campuses are a melting pot of creative practitioners. To see just how diverse our collaborative opportunities can be, explore our departments. 
Eva Gadd_Popular Music Graduate_Falmouth University
Popular Music graduate signs to Blue Adventure Records
---
"The sea and the beauty of Cornwall [...] did wonders for my creativity. The atmosphere and the people – at the University and in the wider community – were so creative. I loved being part of that and it always inspired me."
2021 BA Popular Music graduate Eva Gadd has been signed by Blue Adventure Records less than two years since leaving Falmouth University's Academy of Music & Theatre Arts.
Read more
Further information & support