Addressing the climate crisis requires collective action.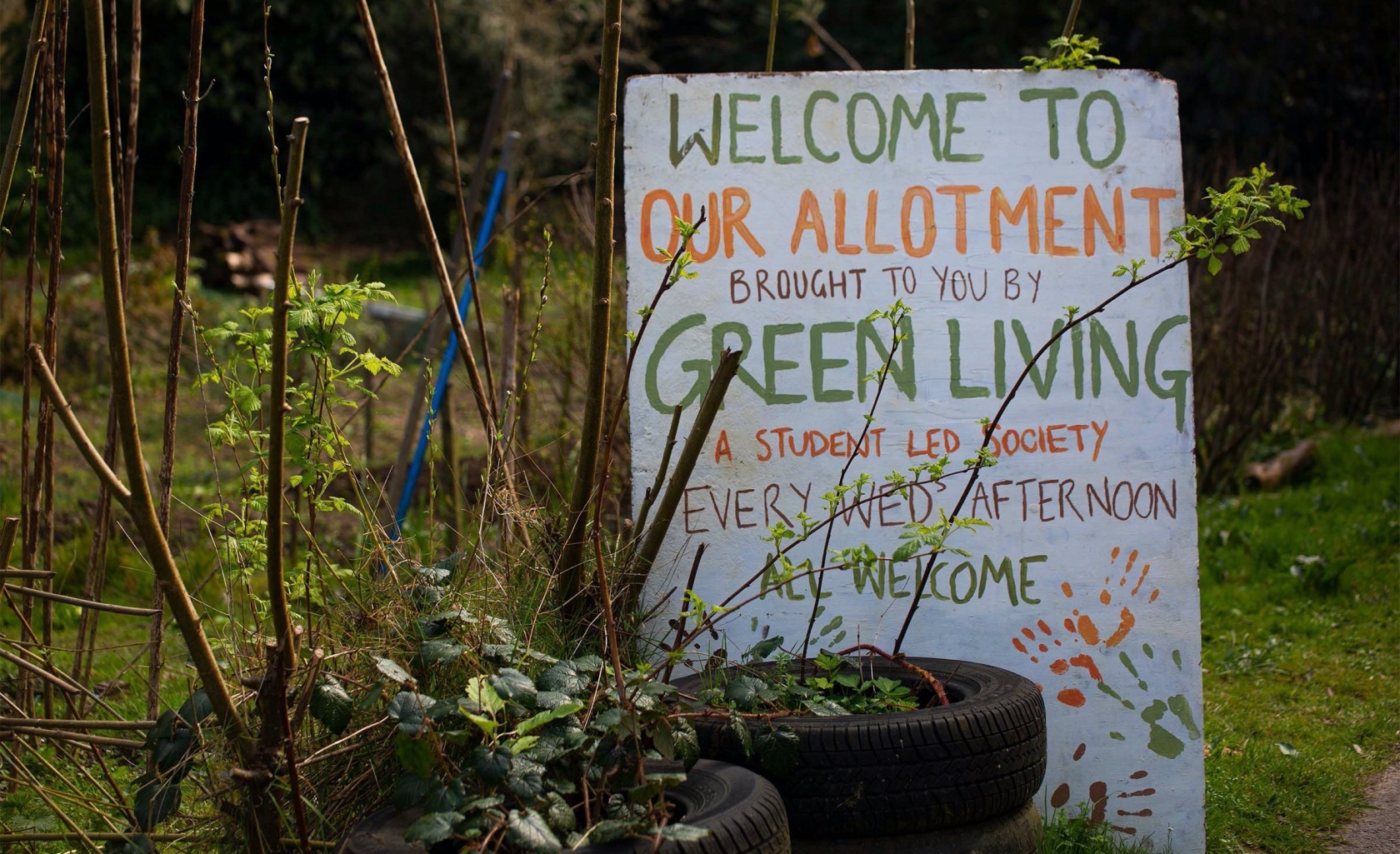 We're developing a culture of sustainability that will enable our community to drive measurable change on and off campus.
Falmouth University can make an enormously beneficial impact on the climate through its carbon reduction methods, protection of biodiversity and changes to its operational habits.
However, a collective shift in our society's culture is what will ultimately determine our success when it comes to tackling the climate and ecological emergency.
Instilling a culture of sustainability in everything we do underpins our entire sustainability effort.
Goal 1
We want to ensure that staff and students at Falmouth University have a greater awareness of sustainability, and the impact we individually and collectively have on the environment. As an important part of the Cornish community, we also want to encourage sustainable activity outside of the University. 
Goal 2
We want to drive change in the behaviours of staff and students at Falmouth University, in all aspects of their lives.
Take sustainable action by joining one of our many student-led environmentally focused societies.
Partnerships
The impact of our partnerships with Carbon Savvy and Force of Nature are already filtering through to our community.
Carbon Savvy
Carbon Savvy is an organisation that calculates individual carbon footprints; they outline the key steps required to effectively reduce individual impact. Starting in Welcome Week 2021, we've been working with them to bring their specialist carbon footprint calculators to our students and staff.
The calculators break down an individual's carbon output into several different categories, like transport, goods and services, home energy and food. This enables users to identify parts of their lives that are particularly carbon heavy, and make reductions as necessary.
This work will enable the creation of a new, bespoke Falmouth University carbon footprint portal, which will allow us to monitor and track the average carbon footprints of our students and staff.
Force of Nature

Our second partner, Force of Nature, is a youth non-profit organisation that empowers young people to turn their eco-anxiety into agency. 
The organisation found that 70% of the young people they surveyed felt hopeless in the face of the climate crisis. In response to this, Force of Nature run events and workshops to help young people understand how they can meaningfully contribute to solving the climate crisis.
From September 2021, we've been working with them to run collaborative events that will help our campus community feel supported, informed, and capable of tackling the climate crisis through mobilising mindsets.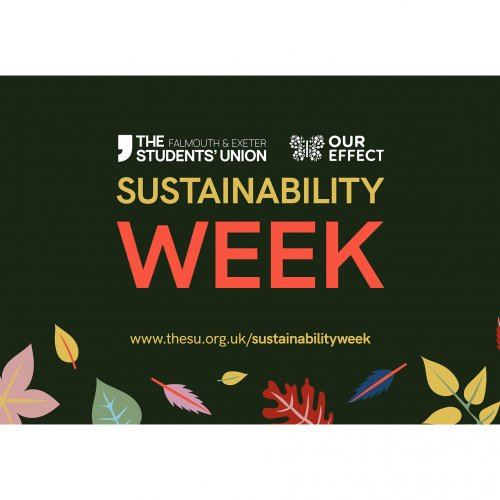 Sust week
Sustainability Week
---
This is our flagship sustainability awareness campaign. Through workshops, events and activities, our campus community is given the opportunity to realise its collective impact, adopt sustainable changes, and empower people with the knowledge and skills needed to do so.
Discover Sustainability Week
Explore our sustainability-focused clubs & societies
News & stories
The Falmouth community is full of inspiring people making a positive impact on the environment. Scroll through our reel of stories to discover who's been hitting the headlines.