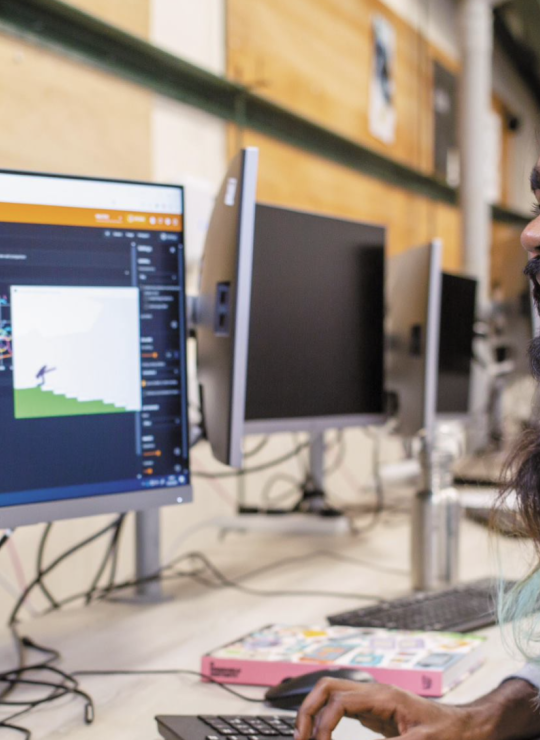 Artificial Intelligence for Games MSc
Break new ground in the application of AI for games.
Course overview
Are you fascinated by artificial intelligence? Explore its potential through this stimulating, practice-focused MSc course, which will give you not only a deep understanding of how to leverage AI in games but a host of additional skills in the broader games industry.  
At Falmouth, you'll join people breaking boundaries in the world of gaming as you work with artists and designers in a studio environment, testing and experimenting with cutting-edge techniques. You'll interrogate the contexts of this new global industry and make your own ideas happen. And with mentoring from renowned researchers, you'll graduate fully equipped for your career in this revolutionary field.  
You will:
Build your skills by devising artificial intelligence for games, both in solo and co-creative contexts  
Study in one of the largest dedicated games studio spaces at any UK university, learning from leading researchers in AI and experienced developers and programmers from industry  
Engage in studio practice alongside peers from a range of disciplines, attend workshops and practical classes and collaboratively realise game projects  
Gain the technical and transferable expertise that will give you a head start in a highly competitive sector