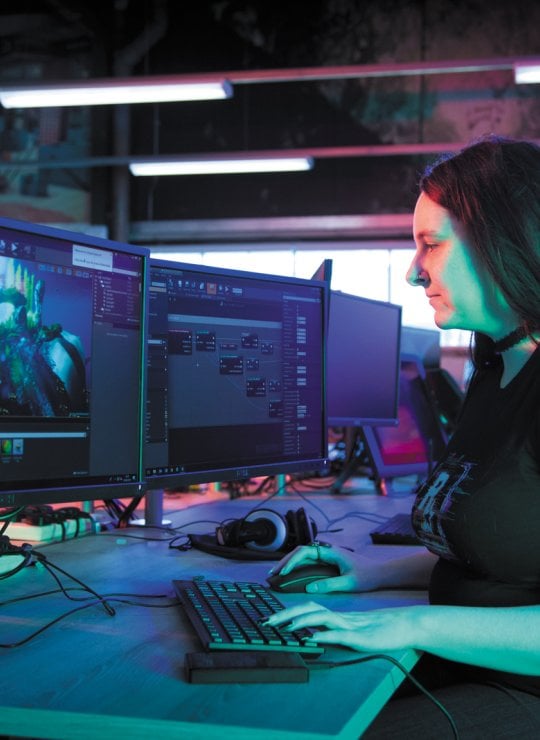 Game Programming MSc
Get the edge in the highly competitive games industry.
Course overview
Whether you're currently studying for a computing degree, are in the early stages of your career or want to re-train in this exciting field, this Game Programming MSc will help you to become a confident game programmer who can deliver compelling play experiences.  
Working with artists and designers in a studio environment that mirrors the industry, you'll experiment with cutting-edge technologies and game programming techniques. You'll learn technical, creative and professional skills from experienced game developers and world-leading researchers. And you'll benefit from our industry connections and insights – several of our graduates have founded successful indie game studios.  
You will:
Develop an imaginative approach to problem-solving, complementing your technical expertise and other highly sought-after transferable skills  
Learn from game developers with expertise spanning experimental gameplay, human-computer interaction, graphics and simulation, distributed systems, analytics, artificial intelligence, procedural content generation, physical computing and digital creativity  
Be encouraged to explore your unique creative voice and experiment freely with new technologies  
Undertake cutting-edge research under the supervision of subject matter specialists 
The Games Academy is an educational affiliate of the BCS