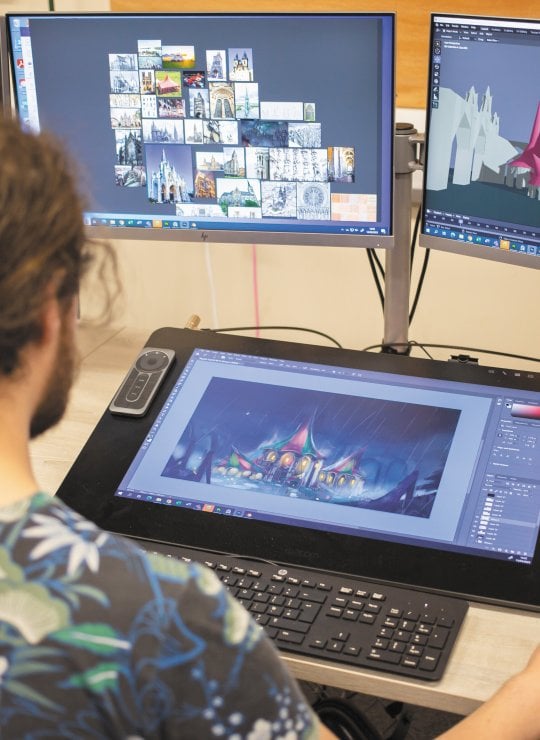 Game Art MA
Work within multi-skilled teams to create innovative art for games.
Course overview
Are you an artist with a passion for games? Do you want to develop your skills to meet the challenges of the games industry? On this Game Art MA course, you'll work in multi-skilled teams within a studio environment to create innovative and arresting art for games.  
Nurture your creativity as you collaborate with like-minded artists in an inspired and focused space. We're looking for illustrators, fine artists, sculptors, graphic designers or anyone with a passion for the visual dimensions of games. Ultimately, you'll graduate as a workplace-ready professional with a strong insight into the games industry, ready to make an impact.  
You will:
Showcase your skills in context by working on a game art project and learning to co-create as part of a team  
Access industry-standard facilities and the same management tools and game engines used by the industry  
Learn 2D and 3D art creation methods, including concept, environment and character art, supported by tutors with experience at companies including Electronic Arts, MicroProse, Rare and Square Enix  
Explore game development pipelines, techniques and processes such as Agile development and version control