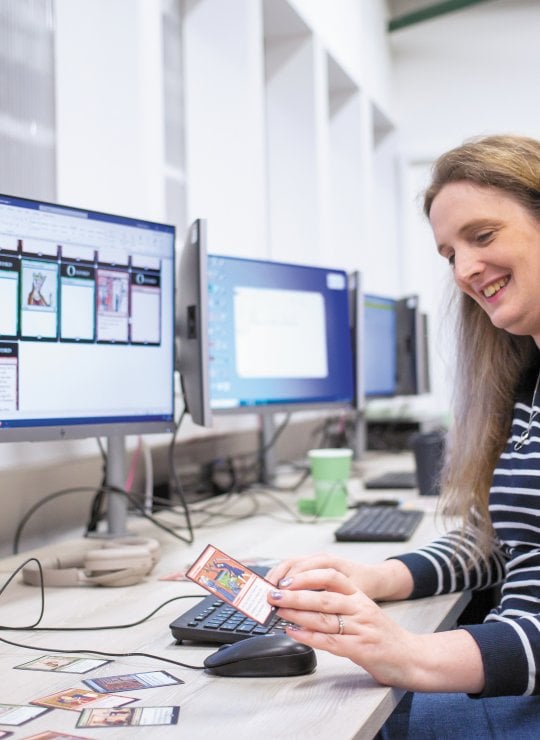 Game Design MA
Work alongside programmers and artists to create original games.
Course overview
Are you passionate about games and keen to make them better? On this industry-focused Game Design MA course you'll consider what makes a game engaging and meaningful, taking your skills to the next level as you work alongside programmers and artists in a studio environment to create distinctive work.  
You'll explore specialist areas in storytelling and design to discover new horizons in gaming, collaborating with other talented game-lovers to bring your own ideas to life in indie, AAA or board games. With help from expert practitioners with links to both industry and academia, you'll gain the tools you need for a career in games and media.  
You will:
Access industry-standard facilities, including dedicated space in a well-resourced game development studio with AR and mixed reality technology, VR headsets and 3D printers
Learn iterative design principles and how to implement research, user testing and feedback
Create game design and scripting elements for live game developments   
Benefit from our guest speaker series, featuring professionals from across the games industry – from studio heads to level designers, design leads and producers