Senior Lecturer (Games)
Dr. Jeff Howard is Senior Lecturer in the Games Academy at Falmouth University in Cornwall, where he specialises in occult, metal, and Gothic themes and mechanics in games. His theory and practice converge in his work as lead designer of Arcana, as Chief Creative Officer of ArcanaForge, LLC, and as a worldbuilding consultant for Apocalypse Studios on Deadhaus Sonata. He is the author of Game Magic: A Game Designer's Guide to Magic Systems in Theory and Practice and  Quests: Design, Theory, and History in Games and Narratives, as well as the creator of "Howard's Law of Occult Game Design" (published in 100 Principles of Game Design). Before Falmouth University, Dr. Howard was Associate Professor of Game Development and Design at Dakota State University in Madison, South Dakota.
External Links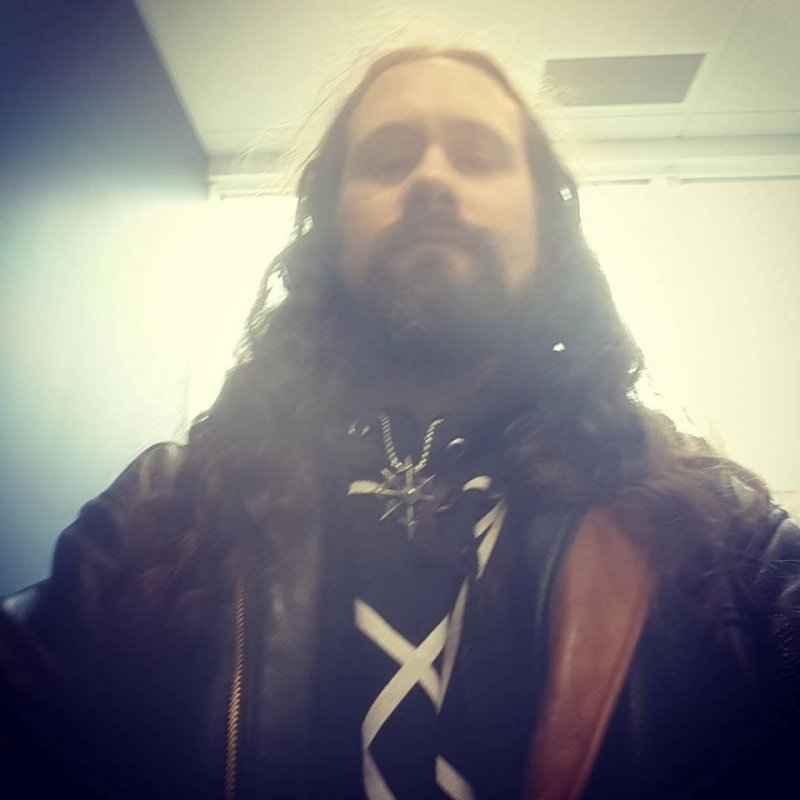 Contact details
Qualifications
| Year | Qualification | Awarding body |
| --- | --- | --- |
| 2007 | Ph.D. | University of Texas, Austin |
| 2002 | M.A. | University of Texas, Austin |
| 2000 | B.A. | University of Tulsa |
Research interests and expertise
Research interests and areas for supervision: game design, worldbuilding, systems design, quest design, narrative design, magic systems, horror, the Gothic, heavy metal

My research interests fall under the broad headings of worldbuilding and systems design. More specifically, I study the occult and game design, with an emphasis on ways that designers can create awe and mystery through deep systems hidden beneath seemingly simple surfaces. 
My research interests form an energizing triad of game systems design, narrative design, and mythology-infused worldbuilding. I explore these ideas through scholarly, theoretical research as well as creative practice, each of which reflects and complements the other.  


Currently, I am working on a sample chapter for a manuscript about ways to use heavy metal, understood broadly as the energy of anti-cosmic rebellion, as an inspiration for video games. This manuscript is for the MIT Playful Thinking series and has been greenlit by the group's external editorial board, to be passed onto the MIT internal editorial board when it is completed. As part of this research, I organised the first MetalCade at the Game Developer's Conference in March 2019, a meeting of metal-inspired game developers to demo and network.  


The foundations of my research are a previous book, Game Magic, which in turn builds upon the structure that I created in my first book, Quests: Design, Theory, and History in Games and Narratives (AK Peters 2008). Game Magic: A Designer's Guide to Magic Systems in Theory and Practice (AK Peters/Taylor & Francis 2014) is a guide for designing and developing magic systems. Magic systems are combinations of symbols and rules used to rigorously simulate supernatural abilities within a given game world.  The book is a spellbook or grimoire, with pseudocode recipes illustrating particular examples of creating a system.  Game Magic provides an in-depth understanding of the history and structure of magic to make games richer and deeper. The book shows how to set up tables of correspondences and spell components as well as how to write programming code integrating these components as part of game mechanics. It also illustrates how to divide a simulated world into domains of influence (such as alteration, conjuration, and necromancy) and how to use specific rule systems to simulate powers within these realms.
I have presented the findings from my books and theoretical research at prestigious conferences in the fields of game design. In 2017, I presented "Force and Fire: Making Your Game More Metal" to an audience of professional game designers at the Game Developer's Conference in San Francisco, the largest game development event in the United States. In 2012, I presented at the Game Developer's Conference Online, where I spoke about "Occult Game Design: An Initiation into Secrets and Mysteries." This presentation became the basis of a piece entitled "Howard's Law of Occult Design," published in the anthology 100 Principles of Game Design. In addition to these presentations to the broader game design community at large, I have given multiple presentations at Dakota State University's Workshop on Integrated Design in Games (IDiG), an industry and academic conference for which I was also the program committee chair.  


My most recent book has evolved out of my own practice of game development, through an ongoing project called Arcana

: a game about performing occult rituals in a magical theatre to unlock the mysteries of the multiverse.  

The design and development of Arcana has been a long and winding road, the history of which is chronicled in this video, made by Canadian hall of fame game designer Denis Dyack. https://www.youtube.com/watch?v=PHLWwoWnyYE&feature=youtu.be  In the same way that a flight simulator seeks to provide the most detailed and realistic experience of flight, Arcana seeks to provide the most authentic and immersive experience of magic. Arcana is a long-term endeavor, intended as a multi-decade project along the lines of Dwarf Fortress. I coordinate an interdisciplinary and international team, including lead programmer Steve Graham, artist Thomas Vanhuffel, and Casio-sponsored musician Kyle Morrison Lovely. The game's current state as of 2020 can be seen in this trailer made by Kris Maxwell. https://www.youtube.com/watch?v=YVy9k2gYFgw
Research Topics
game design
worldbuilding
systems design
quest design
narrative design
magic systems
horror
the Gothic
heavy metal
Publications and research outputs
Article
Book Section
Conference or Workshop Item
Book
Areas of teaching
Game Design
systems design
worldbuilding
narrative design
mythology
Courses taught
BA(Hons) Game Development
Game Design MA
Consultancy and facility services
Game design and worldbuilding consultant at Apocalypse Studios