Head of Computing and Associate Professor of Computer Science Education
Dr Michael Scott is the Head of Computing and Associate Professor of Computer Science Education at Falmouth University, leading Falmouth's first-ever BSc(Hons) courses in Computing for Games and Immersive Computing as well as convening innovative distance-learning MA courses related to Digital Creativity. As an internationally-recognized researcher, Michael leverages the skills and experience he developed reading computer science and digital games theory to investigate: game procedurality; accessible game interfaces; game jams; game-inspired pedagogical approaches; and immersive education. He is particularly interested in how lusory perspectives could be used to teach programming, having completed a PhD in this area, and can often be found experimenting with multimedia-based instructional technology to enrich the learning experiences of his students. 

Previously, Michael worked at Emotional Robots during the development of iOS title Warm Gun, one of the first Unreal-based FPS games on the platform. After its release in 2011, he joined Brunel University London, where he taught Computer Science. While there, he also worked on several international research projects, including: P://SHIFT, examining the potential of transformed identity in games to enrich programming self-concept (EPSRC Doctoral Training Centre); VERITAS, developing virtual users and simulation tools for the analysis of interfaces designed for infotainment and other purposes (European Union FP7 Project); iSEE at Maiden Castle, focusing on creating an entertaining and personalised tour app for Maiden Castle in Dorchester (UK Technology Strategy Board); and ROSE, exploring the potential influences of personality and culture on multimedia perception of quality (National Research Foundation of Singapore). He also served as an associate editor for the Press Start journal, was the technical administrator at Game Career Guide, and was the Senior Examiner for Computing and Information Systems qualifications sponsored by the Association for Business Managers and Administrators (ABMA). 

Michael's current research focuses on the use of immersive technologies in non-traditional educational contexts including galleries, libraries, archives, museums, and heritage sites. He has received funding from the Arts and Humanities Research Council, Innovate UK, and the Coastal Communities Fund to support this work. He also currently serves on several international committees and working groups convened by the Association of Computing Machinery (ACM), recently completing a systematic review of the academic literature on introductory computer programming, and a comprehensive review of game development for computer science education. He also sits on programme committees for several international conferences such as the International Conference on Game Jams and Hackathons as well as the International Workshop on Advancing STEM Education through Game Creation. He serves as reviewer for several prestigious conferences including the ACM Technical Symposium on Computer Science Education (SIGCSE), the ACM Conference on Innovation and Technology in Computer Science Education (ITiCSE), and the ACM Conference on Human Factors in Computing Systems (CHI), as well as journals such as Games & Culture, IEEE Transactions on Multimedia, IEEE Transactions on Education, and the Journal of Computer Assisted Learning. He is also the external examiner for TIGA-accredited game programming modules at Portsmouth University, and similarly for the computer games courses at the University of the Creative Arts. 
External Links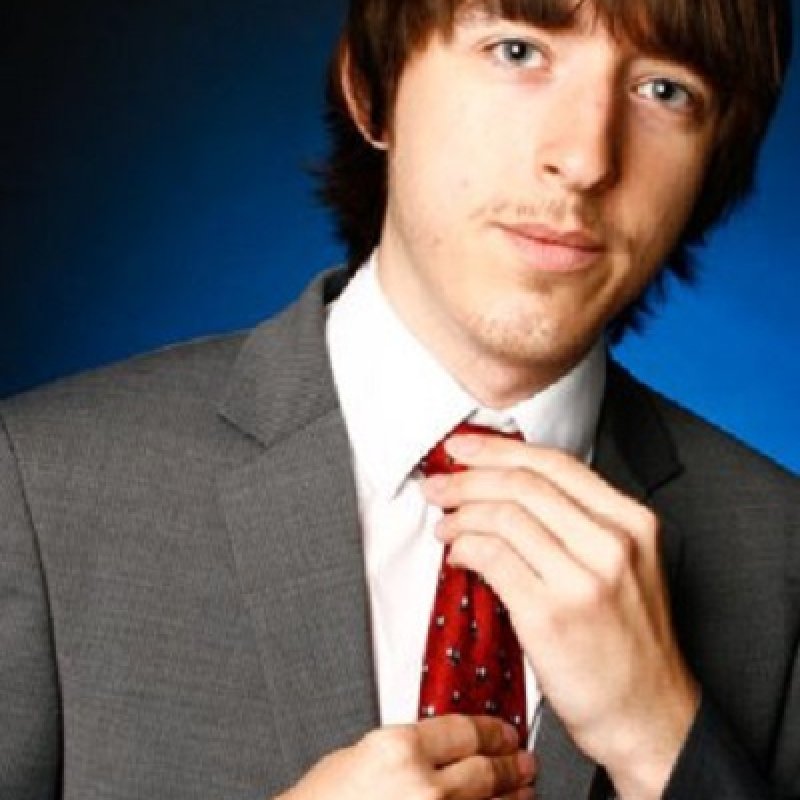 Contact details
Qualifications
| Year | Qualification | Awarding body |
| --- | --- | --- |
| 2015 | PhD in Information Systems and Computing Research | Brunel University London |
| 2011 | MA in Digital Games Theory & Design | Brunel University London |
| 2010 | BSc (Hons) in Computer Science with Professional Development | Brunel University London |
Honors and awards
| Year | Description |
| --- | --- |
| 2020 | Winner - Falmouth University "Doing it for Real" Award |
| 2020 | Awarded (5th) - ITiCSE Top 5 in 25 Award for Best ACM Working Group Report Published in the last 25 Years |
| 2018 | Shortlisted - Falmouth University "Cornish Initiative of the Year" Award |
| 2017 | Nominated - Best Paper at the ACM Conference on Innovation and Technology in Computer Science Education |
| 2016 | Winner - Falmouth University "Outstanding Innovation in Teaching" Award |
| 2015 | Winner - Union of Brunel University Students "Postgraduate Who Teaches" Award |
| 2013 | Winner - Vice-Chancellors Travel Prize for Research Dissemination |
| 2010 | Winner - British Computer Society Award for Best Undergraduate Computing Project |
Membership of external committees
ACM Working Group on Conducting a Systematic Review of Introductory Programming Research 2003-2017
Research interests and expertise
Computer Science Education
Game-based Learning and Educational Games
Immersive Education
Procedurality in Games
Game Jams and Hackathons
Accessible Game Interfaces
Software Psychology
Research Topics
Computing
Education
Games
Software Psychology
Publications and research outputs
Mitchell, Alexander

Walton-Rivers, Joseph, Watkins, Matt, New, Warwick and Brown, Douglas, (2022), An Exploratory Analysis of Student Experiences with Peer Evaluation in Group Game Development Projects, In: Proceedings of the 2022 United Kingdom and Ireland Computing Education Research Conference, September 1-2, 2022, Dublin, Ireland

Mitchell, Alexander

Scott, Michael, (2021), Student Perspectives on the Purpose of Peer Evaluation During Group Game Development Projects, In: United Kingdom and Ireland Computing Education Research Conference, September 2 - 3, 2021, Glasgow, United Kingdom

Scott, Michael

Summerley, Rory, Besombes, Nicolas, Connolly, Cornelia, Gawrysiak, Joey, Halevi, Tzipora, Jenny, Seth, Miljanovic, Michael, Stange, Melissa, Taipalus, Toni and Williams, J Patrick, (2021), Towards a Framework to Support the Design of Esports Curricula in Higher Education, In: Proceedings of the 26th ACM Conference on Innovation and Technology in Computer Science Education, 26 June, 2021 - 1 July, 2021, Paderborne, Germany

Parker, Alcwyn

Lewis, Gareth and Scott, Michael, (2019), Improving Technical Communication with a Cue Awareness Intervention using Poster Presentations, In: Proceedings of the Computing Education Practice Conference, 9th January 2020, Durham, UK, (Submitted)

Zarb, Mark and Scott, Michael

(2019), Laughter over Dread: Early Collaborative Problem Solving through an Extended Induction using Robots, In: ITiCSE '19 Proceedings of the 2019 ACM Conference on Innovation and Technology in Computer Science Education, ACM Press, New York, pp. 249-250, ISBN: 978-1-4503-6895-7

Luxton-Reilly, Andrew, Simon, , Albluwi, Ibrahim, Becker, Brett, Giannakos, Michail, Kumar, Amruth, Ott, Linda, Paterson, James, Scott, Michael, Sheard, Judy and Szabo, Claudia

(2018), Introductory Programming: A Systematic Literature Review, In: ITICSE 2018 Companion: Proceedings Companion of the 23rd Annual ACM Conference on Innovation and Technology in Computer Science Education, ITICSE (Innovation and Technology in Computer Science Education), Larnaca, Cyprus, pp. 55-106

Scott, Michael James

Krzywinska, Tanya, (2018), Towards an Interaction Blueprint for Mixed Reality Experiences in GLAM Spaces: The Augmented Telegrapher at Porthcurno Museum, In: Proceedings of the 32nd BCS Human Computer Interaction Conference, 2-6 July, 2018, Belfast, NI, pp. 1-5

Parker, Alcwyn

Scott, Michael, (2018), Crafting Engaging Programming Experiences for Young People in GLAM Spaces: The iOi-Sphere., In: ITiCSE 2018, July 02 - 04, 2018, Institute of Imagination, Vauxhall, London

McGill, Monica, Johnson, Chris, Atlas, James, Bouchard, Durell, Messom, Chris, Pollock, Ian and Scott, Michael

(2017), If Memory Serves: Towards Designing and Evaluating a Game for Teaching Pointers to Undergraduate Students, In: Proceedings of the Working Group Reports from the 2017 ACM Conference on Innovation and Technology in Computer Science Education, July 03 - 05, Bologna, Italy

Scott, Michael and Ghinea, Gheorghita

(2017), On the Impact of Lecture Recording Reduction: Evidence from a Randomised Trial, In: Proceedings of the 22nd Annual ACM Conference on Innovation and Technology in Computer Science Education, 3-5 July 2017, Bologna, Italy

McGill, Monica, Johnson, Chris, Atlas, James, Bouchard, Durell, Merkle, Larry, Messom, Chris, Pollock, Ian and Scott, Michael

(2017), Game Development for Computer Science Education (Extended Abstract), In: Proceedings of the 22nd Annual ACM Conference on Innovation and Technology in Computer Science Education, 3-5 July 2017, Bologna, Italy, (Unpublished)

Scott, Michael and Zarb, Mark

(2017), From Satisfaction To Inspiration: Using a Lego Robot Olympiad to Engage Programmers in Collaborative Problem Solving, In: Proceedings of the 5th HEA Conference on Learning and Teaching in STEM Disciplines, 1-2 February, 2017, Manchester, UK

Scott, Michael

Parker, Alcwyn, (2017), Using GitHub to Support Programming Assignments, In: Proceedings of the 5th HEA Conference on Learning and Teaching in STEM Disciplines, 1-2 February 2017, Manchester, UK

Johnson, Chris, McGill, Monica, Bouchard, Durell, Bradshaw, Michael K, Bucheli, Victor, Merkle, Laurence D, Scott, Michael, Sweedyk, Z, Velàzquez-Iturbide, J. Àngel, Xiao, Zhiping and Zhang, Ming

(2017), Game Development for Computer Science Education, In: Proceedings of the 21st ACM Annual Conference on Innovation and Technology in Computer Science Education, July 11, 2016 - July 13, 2016, Arequipa, Peru, pp. 23-44

Scott, Michael, Zarb, Mark, Alshaigy, Bedour and Ghinea, Gheorghita

(2017), Diagnosis of Setbacks and Intervention in Introductory Programming at Scale, In: Computing Education Practice, 11th January 2017, Durham, UK

Alshaigy, Bedour, Scott, Michael and Zarb, Mark

(2017), Towards Gender-Inclusive Programming Pedagogy, In: Computing Education Practice, 11th January, Durham, UK

Barr, Matt, Murray, Lorraine, Scott, Michael, Berry, Landon, de Wildt, Lars, Butt, Mahli-Ann, Ecenbarger, Charlie, Evans, Sarah and Dunne, Daniel

(2016), Press On and Press Start: Navigating Postgraduate Research in Game Studies, In: Proceedings of the 1st Joint International Conference of the Digital Games Research Association and the Foundation for Digital Games, August 1, 2016 - August 6, 2016, Dundee, Scotland

Scott, Michael

(2016), Games and Game Jams: An Employability-First Approach to Educating Programmers, In: Inspire to Succeed: Transforming Teaching and Learning in STEM (HEA), 28-29 January 2016, Nottingham, UK

Scott, Michael, Chandra, Sharath, Huan, Yang, Lin, Weisi and Ghinea, Gheorghita

(2015), Modelling Human Factors in Perceptual Multimedia Quality: On The Role of Personality and Culture, In: Proceedings of the 2015 ACM International Conference on Multimedia, October 26-30, 2015, Brisbane, Australia, pp. 481-490

Guntuku, Sharath Chandra, Scott, Michael, Lin, Weisi and Ghinea, Gheorghita

(2015), Modelling The Influence of Personality and Culture on Affect and Enjoyment in Multimedia, In: Proceedings of the 6th Affective Computing and Intelligent Interaction (ACII) Conference, September 21-24, 2015, Xi'an, China

Scott, Michael, Spyridonis, Fotios and Ghinea, Gheorghita

(2015), Designing Accessible Games with the VERITAS Framework: Lessons Learned from Game Designers, In: Proceedings of the 17th International Conference on Human-Computer Interaction, August 2-7, 2015, Los Angeles, CA, USA, pp. 547-554

Scott, Michael and Ghinea, Gheorghita

(2015), Reliability in the Assessment of Program Quality by Teaching Assistants During Code Reviews, In: Proceedings of the 2015 ACM Conference on Innovation and Technology in Computer Science Education, July 6-8, 2015, Vilnius, Lithuania, pp. 346-346

Guntuku, Sharath Chandra, Scott, Michael, Huan, Yang, Ghinea, Gheorghita and Lin, Weisi

(2015), The CP-QAE-I: A Video Dataset for Exploring the Effects of Personality and Culture on Perceived Quality and Affect in Multimedia, In: Proceedings of the 7th International Workshop on Quality of Multimedia Experience, May 26-29, 2015, Costa Navarino, Messinia, Greece, pp. 1-7

Scott, Michael, Ghinea, Gheorghita and Hamilton, Ian

(2014), Promoting Inclusive Design Practice at the Global Game Jam: A Pilot Evaluation, In: Proceedings of the 2014 IEEE Frontiers in Education Conference, October 22-25, 2014, Madrid, Spain, pp. 1-4

Scott, Michael and Ghinea, Gheorghita

(2014), Measuring Enrichment: The Assembly and Validation of an Instrument to Assess Student Self-Beliefs in CS1, In: Proceedings of the 10th ACM International Conference on Computing Education Research, August 11-13, 2014, Glasgow, UK, pp. 123-130

Scott, Michael, Ghinea, Gheorghita and Arachchilage, Nalin

(2014), Assessing the Role of Conceptual Knowledge in an Anti-Phishing Educational Game, In: Proceedings of the 14th IEEE International Conference on Advanced Learning Technologies, July 7-10, 2014, Athens, Greece, pp. 218-218

Scott, Michael

(2013), Projective Identity and Procedural Rhetoric in Educational Multimedia: Towards the Enrichment of Programming Self-Concept and Growth Mindset with Fantasy Role-Play, In: Proceedings of the 21st ACM International Conference on Multimedia, October 21-25, 2013, Barcelona, Spain, pp. 1031-1034

Scott, Michael and Ghinea, Gheorghita

(2013), Implicit Theories of Programming Aptitude as a Barrier to Learning to Code: Are They Distinct from Intelligence?, In: Proceedings of the 18th ACM Conference on Innovation and Technology in Computer Science Education, July 1-3, 2013, Canterbury, UK, pp. 347-347

Scott, Michael and Ghinea, Gheorghita

(2013), Promoting Game Accessibility: Experiencing an Induction on Inclusive Design Practice at the Global Games Jam, In: Proceedings of the Inaugural Workshop on the Global Games Jam, May 14, 2013, Chania, Crete, pp. 17-20

Scott, Michael and Ghinea, Gheorghita

(2013), Educating Programmers: A Reflection on Barriers to Deliberate Practice, In: Proceedings of the HEA STEM Learning and Teaching Conference, April 18, 2013, Birmingham, UK, pp. 85-90

Scott, Michael and Ghinea, Gheorghita

(2013), Integrating Fantasy Role-Play into the Programming Lab: Exploring the 'Projective Identity' Hypothesis, In: Proceeding of the 44th ACM Technical Symposium on Computer Science Education, March 6-9, 2013, Denver, CO, USA, pp. 119-122

Scott, Michael

(2012), Vocalnayno: Designing a Game-Based Intervention to Support Reading Development in Primary Schools, In: Proceedings of the 6th European Conference on Games-Based Learning, October 4-5, 2012, Cork, Ireland, pp. 654-657

Howard, Jeff

Summerley, Rory and Mitchell, Alexander, (2023), Playful Tarot: Adaptations of Tarot In, Through, and Across Games, In: Proceedings of the 9th Biennial Conference of the European Society for the Study of Western Esotericism, June 26-28, 2023, Malmo, Sweden

Summerley, Rory

Wilbraham, Che and Brown, Douglas, (2023), Tandem Analysis and Other Methodologies Inspired by Interdisciplinary Approaches, In: Nordic DiGRA 2023, 27-28 April 2023, Uppsala, Sweden, (Submitted), Item availability may be restricted.

Assuncao, Carina

Summerley, Rory, (2023), Towards a Framework for Assessing the Mechanisms that Contribute to Prosocial and Antisocial Behaviour in Esports, In: Proceedings of the Workshop on Combating Toxicity, Hate, and Harassment in Online Games at the 2023 Foundations for Digital Games Conference, April 11, 2023, Lisbon, Portugal, (Submitted)
Mitchell, Alexander

Brown, Douglas, (2022), Peer Evaluation Questionnaire, (Unpublished)
Scott, Michael

Herring, Phoebe, Greer, Terry, Hickey, Kat, Rothwell, Sandra, Krzywinska, Tanya and Goonhilly Earth Station, (2022), Space on Earth: Assessing the Feasibility of Virtual Reality and Mixed Reality for a Visitor Experience, Audiences of the Future: Design Foundations, (Unpublished)

Guntuku, Sharath Chandra, Scott, Michael, Ghinea, Gheorghita and Lin, Weisi

(2016), Personality, Culture, and System Factors - Impact on Affective Response to Multimedia, (Submitted)
Scott, Michael

Summerley, Rory, Besombes, Nicolas, Connolly, Cornelia, Gawrysiak, Joey, Halevi, Tzipora, Jenny, Seth, Miljanovic, Michael, Stange, Melissa, Taipalus, Toni and Williams, J. Patrick, (2021), Foundations for Esports Curricula in Higher Education, In: Proceedings of the 2021 Working Group Reports on Innovation and Technology in Computer Science Education, Association for Computing Machinery, New York, NY, USA, pp. 27-55, ISBN: 978-1-4503-9202-0, Item availability may be restricted.

Scott, Michael

(2019), SpaceChem, In: Learning, Education and Games, Volume Three: 100 Games to Use in the Classroom & Beyond, ETC Press, Pittsburgh, PA, pp. 389-393, ISBN: TBC

Scott, Michael

Lewis, Gareth and Powley, Edward, (2019), Nurturing Collaboration in an Undergraduate Computing Course with Robot-themed Team Training and Team Building, In: CEP '19: Proceedings of the 3rd Conference on Computing Education Practice, ACM Press, New York, pp. 5, ISBN: 9781450366311, ISSN: Unknown
Krzywinska, Tanya

Scott, Michael, (2020), From Immersion's Bleeding Edge to the Augmented Telegrapher: A Method for Creating Mixed Reality Games for Museum and Heritage Contexts, In: ACM Journal on Computing and Cultural Heritage, Association for Computing Machinery, New York, USA, 13 (4), ISSN: 1556-4673

Scott, Michael, Guntuku, Sharath Chandra, Lin, Weisi and Ghinea, Gheorghita

(2016), Do Personality and Culture Influence Perceived Video Quality and Enjoyment?, In: IEEE Transactions on Multimedia, IEEE, New York, 18 (9), pp. 1796-1807, ISSN: 1520-9210

Scott, Michael, Spyridonis, Fotios and Ghinea, Gheorghita

(2015), Designing for Designers: Towards the Development of Accessible ICT Products and Services using the VERITAS Framework, In: Computer Standards & Interfaces, Elsevier, London, UK, pp. 113-124, ISSN: 0920-5489

Scott, Michael, Counsell, Steve, Stanislao, Lauria, Swift, Stephen, Tucker, Allan, Shepperd, Martin and Ghinea, Gheorghita

(2015), Enhancing Practice and Achievement in Introductory Programming With a Robot Olympics, In: IEEE Transactions on Education, IEEE Press, Piscataway, NJ, USA, 58 (4), pp. 249-254, ISSN: 0018-9359

Tarhini, Ali, Scott, Michael, Abbasi, Sujeet Kumar Sharma and Sharif, Muhammad

(2015), Differences in Intention to Use Educational RSS Feeds Between Lebanese and British Students: A Multi-Group Analysis Based on the Technology Acceptance Model, In: Electronic Journal of e-Learning, Academic Publishing Ltd, Reading, UK, 13 (1), pp. 14-29, ISSN: 1479-4403

Scott, Michael and Ghinea, Gheorghita

(2014), On the Domain-Specificity of Mindsets: The Relationship Between Aptitude Beliefs and Programming Practice, In: IEEE Transactions on Education, IEEE Press, Piscataway, NJ, USA, 57 (3), pp. 169-174, ISSN: 0018-9359

Scott, Michael

(2012), A Monument to the Player: Preserving a Landscape of Socio-Cultural Capital in the Transitional MMORPG, In: New Review of Hypermedia and Multimedia, Taylor & Francis, Milton Park, Didcot, UK, 18 (4), pp. 295-320, ISSN: 1361-4568

Arachchilage, Nalin, Love, Steve and Scott, Michael

(2012), Designing a Mobile Game to Teach Conceptual Knowledge of Avoiding 'Phishing Attacks', In: International Journal for e-Learning Security, Infonomics Society, Basildon, UK, 2 (1), pp. 127-132, ISSN: 2046-4568
Barr, Matthew, Berry, Landon, Butt, Mahli-Ann, Dunne, Daniel, Ecenbarger, Charlie, Evans, Sarah, Murray, Lorraine, Scott, Michael and de Wildt, Lars

(2016), Editorial: Conflicts, In: Press Start, University of Glasgow, Glasgow, UK, 3 (2), ISSN: 2055-8198

Barr, Matthew, Berry, Landon, Butt, Mahli-Ann, Dunne, Daniel, Ecenbarger, Charlie, Evans, Sarah, Murray, Lorraine, Scott, Michael and de Wildt, Lars

(2016), Editorial: Negotiating Gamer Identities, Press Start, Glasgow, UK, 3 (1), ISSN: 2055-8198
Scott, Michael

(2015), Self-Beliefs in the Introductory Programming Lab and Games-based Fantasy Role-Play
Externally funded research grants information
| Collaborators | Currency | Funder | HESA Category | Project title | Value | Year ending | Year starting |
| --- | --- | --- | --- | --- | --- | --- | --- |
| The Cornwall and Isles of Scilly Local Enterprise Partnership (LEP), Cornwall Museums Partnership | GBP | Coastal Communities Fund | 2 UK-based charities - Open competitive process | wAVE | 768596 | 2021 | 2019 |
| Cornwall Museums Partnership | GBP | AHRC / EPSRC - Next Generation Immersive Experiences | 1 DIUS Research Councils | The Augmented Telegrapher: Creating and Capturing the Value of an Integrated Approach to Immersive Experiences in a Small Museum Context | 31213 | 2020 | 2019 |
| Goonhilly Earth Station | GBP | Innovate UK - Audiences of the Future | 1 DIUS Research Councils | Goonhilly Earth Station: Space on Earth | 43291 | 2019 | 2019 |
| Cornwall Museums Partnership | GBP | AHRC / EPSRC - Next Generation Immersive Experiences | 1 DIUS Research Councils | The Augmented Telegrapher: Multi-player Mixed Reality in a Museum Context | 56268 | 2018 | 2017 |
| | USD | Google (via the Software Freedom Conservancy) | 11 Non-EU industry, commerce & public corporations | Open-Source Software Experience for Professors | 750 | 2017 | 2017 |
| Brunel University Doctoral Training Centre | GBP | EPSRC - Doctoral Training Fund | 1 DIUS Research Councils | Applied Games in Virtual Learning Environments | 0 | 2015 | 2012 |
| | GBP | Glasgow University | 3 UK-based charities - Other | Press Start Project | 500 | 2014 | 2014 |
| | GBP | Higher Education Academy | 2 UK-based charities - Open competitive process | HEA Travel Prize | 500 | 2013 | 2013 |
| | USD | Association for Computing Machinery | 10 Non-EU-based charities Open competitive process | ACM Travel Prize | 1000 | 2013 | 2013 |
| | USD | International Game Developer's Association | 10 Non-EU-based charities Open competitive process | GDC Scholars Programme | 3000 | 2012 | 2011 |
Events
2017
#GirlsCanCode with Girlguiding UK #WTD
Events
2018
#GirlsCanCode Christmas with Girlguiding Cornwall
Current research students
"Games to Teach Novice Programmers About Debugging"
Alexander Mitchell, Games Academy Scholarship, Digital Creativity Research Group


"Simulation and Data Analytics Tools to Help (Indie) Development Teams Improve Game Usability"
Lucy Stent, Self-funded/Google Scholarship, Digital Creativity Research Group, Falmouth University


"Co-Design and Co-Creative Practice in Distributed Mixed Reality"
John Speakman, Falmouth Studentship Programme, Digital Creativity Research Group, Falmouth University


"Design and Haptic Experience: Can Touch and Play Stimulate Wellbeing?"
Su Vernon, 3D3 Doctoral Programme, Creative and Connected Communities Research Centre, Falmouth University


"An Interaction Design Framework for Virtual Reality First-Person Games"
Sebastian Badylak, 3D3 Doctoral Programme, Centre for Digital Economy Research, Falmouth University 


"Crafting Tangible Interfaces: Designing Responsive Objects that Incorporate Emerging Technology"
Lucie Hernandez, 3D3 Doctoral Programme, Creative and Connected Communities Research Centre, Falmouth University
"Immersive Narratives in Augmented Reality— An Extended Reality of the Kindertransport"
Allon Yunshui Jin, Falmouth University Fee-Waiver, Digital Creativity Research Group
Research degrees examined
"The Sphere of Digital Game-Based Learning: An Ecological Framework of Significant Interactions"
Erol Gokcedag, Trident University, California, USA
Number of research degree examinations
1
Areas of teaching
Computing
Digital Games
Digital Games Technology
Courses taught
MSc Artificial Intelligence for Games
MA Creative App Development
BSc(Hons) Computing for Games
BSc(Hons) Immersive Computing
BSc(Hons) Web Development
BSc(Hons) Creative Robotics
BA(Hons) Game Development: Programming
Policy engagement within Cornwall
Engagement with organisations which contribute to the development of educational, cultural or socio-economic policies in Cornwall
STEMNet
Computing At Schools
Software Cornwall
Girlguiding UK
Consultancy and facility services
ABMA Education
Curriculum Developer & Senior Examiner, Computing & Information Systems
Curriculum Co-Developer, Computer Engineering
Professional esteem indicators
| Year | Description |
| --- | --- |
| 2017 | Senior Fellow of the Higher Education Academy (HEA) |
| 2015 | Professional Member of the Association for Computing Machinery (ACM) |
| 2014 | Fellow of the Higher Education Academy (HEA) |
| 2014 | Member of the Institute of Electrical and Electronics Engineers (IEEE) |
| 2010 | Professional Member of the British Computer Society (BCS) |
| 2009 | Associate Member of the Association for Computing Machinery (ACM) |