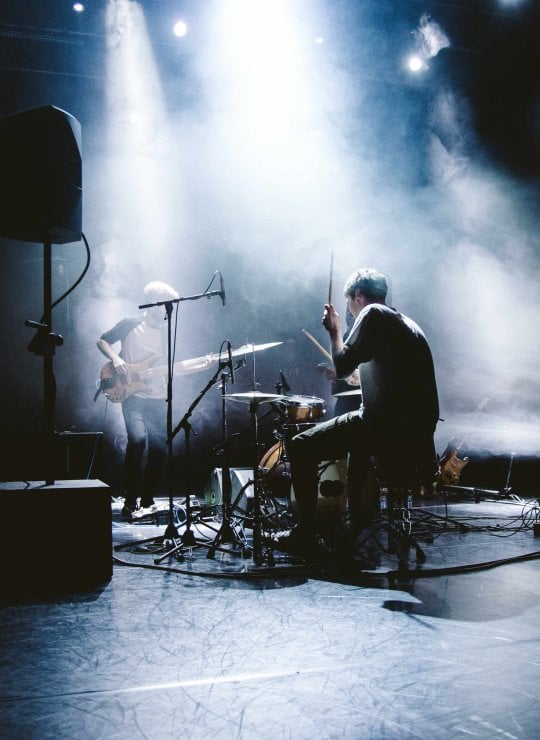 Music Business MA
Work innovatively and ethically in the world of contemporary music.
Course overview
Are you ready to shape the future of the music industry? From marketing and publishing to contract and project management, on this Music Business MA you'll develop the skills and expertise to work innovatively, ethically and sustainably in the world of contemporary music.  
Based in purpose-built facilities at AMATA, our live performance venue and studio complex, you'll explore new music business models and future-facing practice. You'll be immersed in a hub of creativity and collaboration, with the opportunity to interact with relevant music businesses, festivals, distributors and labels and to develop projects with video makers, photographers, fashion and graphic designers, dancers and choreographers from across the University.  
You will:
Learn from lecturers with industry experience ranging from managing labels, merchandising and music video production to international touring and involvement at major festivals such as Glastonbury  
Develop critical thinking and creative problem-solving skills and apply these to live music business projects such as releases and event management  
Be able to undertake industry-accredited training, which has previously included courses run by A Greener Future and Attitude is Everything  
Have access to the University's professional facilities, equipment and creative spaces