Clearing: Animation, Film and TV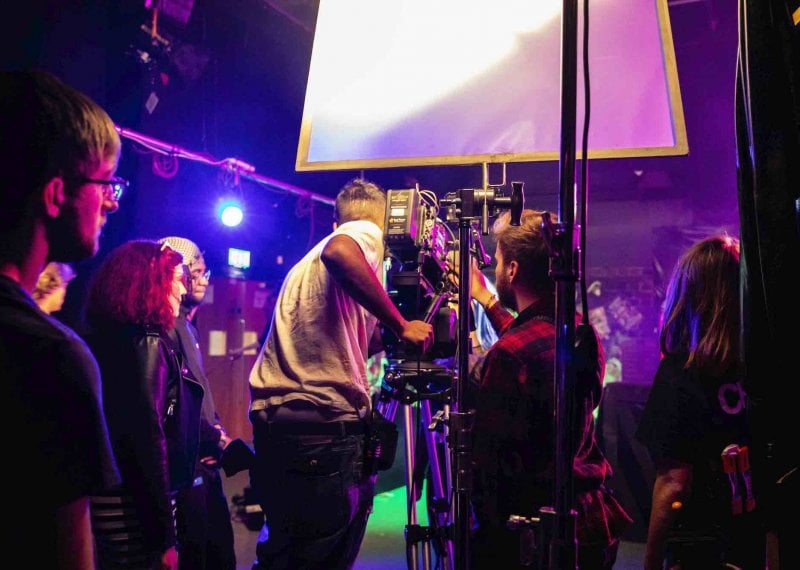 Clearing 2023 is now closed
If you're thinking of studying with us in September 2024 you can find out more about the courses we offer, student life, and our creative community in our undergraduate pages.
View our Animation, Film and TV courses
Why Falmouth?
As a member of CILECT (Centre International de Liaison des Ecoles de Cinéma et de Télévision), we are recognised as one of the world's best film and TV schools. But why else should you join us?
Industry opportunities
As a student at the School of Film & Television, you'll have opportunities to work on industry-led briefs, get involved in one of our in-house micro-budget feature films and submit your films to festivals.
Middle Watch Poster
BAFTA nomination for short animation Middle Watch
---
Middle Watch was shortlisted in the British Short Animation category of the 2023 BAFTA Film Awards. The short was partly funded by Falmouth's School of Film & Television, enabling students to gain valuable experience working on a live project with esteemed industry professionals. The film was written and directed by John Stevenson, co-directed by Falmouth Animation BA(Hons) graduate Aiesha Penwarden and produced by Giles Healy.
See more
Further information & support