How to apply
Our dedicated Clearing team is on hand to help you secure your place at Falmouth University and answer any of your questions. Simply call our hotline: +44 (0)1326 213730 Monday - Friday: 09:00 - 17:00. Alternatively you can always request a call-back or apply online any day, at any time.
Applying out of hours? 
Our simple online application form lets you apply anytime you like and it takes just 5-10 minutes to complete. 
Want us to call you?
If the hotline is closed or you can't get through simply request an immediate call-back. Just fill out the form and we'll call you as soon as possible to discuss your options and answer any questions. 
Prefer chatting online? 
Our expert Clearing team is available to answer any questions via Live Chat. You can also message a student directly to chat about everything from a course, student life and the uni experience to Falmouth living via Ask a Student.
Live Chat with us Ask a Student 
Who can apply through Clearing?
You can apply through Clearing if:
You haven't already applied for a university course this year
You haven't received any offers 
You haven't met the conditions of any of your offers
You've changed your mind 
View all available courses
Why Falmouth?
Collaborating with creatives across the university, building a portfolio of completed games, learning from industry leaders and being surrounded by supportive staff and peers who live and breathe games. Here's why you should join the Games Academy. 
Learn in professional studios
Having studied with professional standard studios and software from day one, Games graduates are prepared to hit the ground running. The Games Academy studios and software include Microsoft HoloLens, VR development workstations, Xsens MVN Awinda motion capture suites and audio field recording kit.
Games Academy Facilities
Produce completed games
We create real games and digital products every day. Learning from tutors with experience at companies like Blizzard, EA Games, ZeniMax and Square-Enix and collaborating with actors, artists, writers and composers, you'll graduate with a strong portfolio of completed games.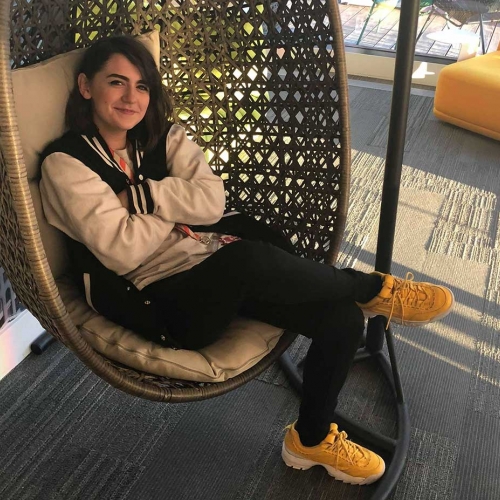 Work in multi-skilled teams
---
Game Development graduate Jade Ostle is now a designer at prominent game development company King – the makers of Candy Crush. She believes one of the most valuable thing the course imparts is how to work with different types of people. "Working in a team helped me understand how to communicate with people effectively. I also love the games I made at the Games Academy and having them in my portfolio certainly helped to grab the attention of recruiters," she says. Read on to discover more of Jade's course highlights and industry insights.
Jade Ostle's Industry Insights
Read More
Further information & support