Business Finance Innovation MA
Accelerate your career by focusing on creativity, leadership and innovation. Delivered with the Leasing Foundation and aimed at those already working in the sector, the course features real work-based projects to enhance your professional practice.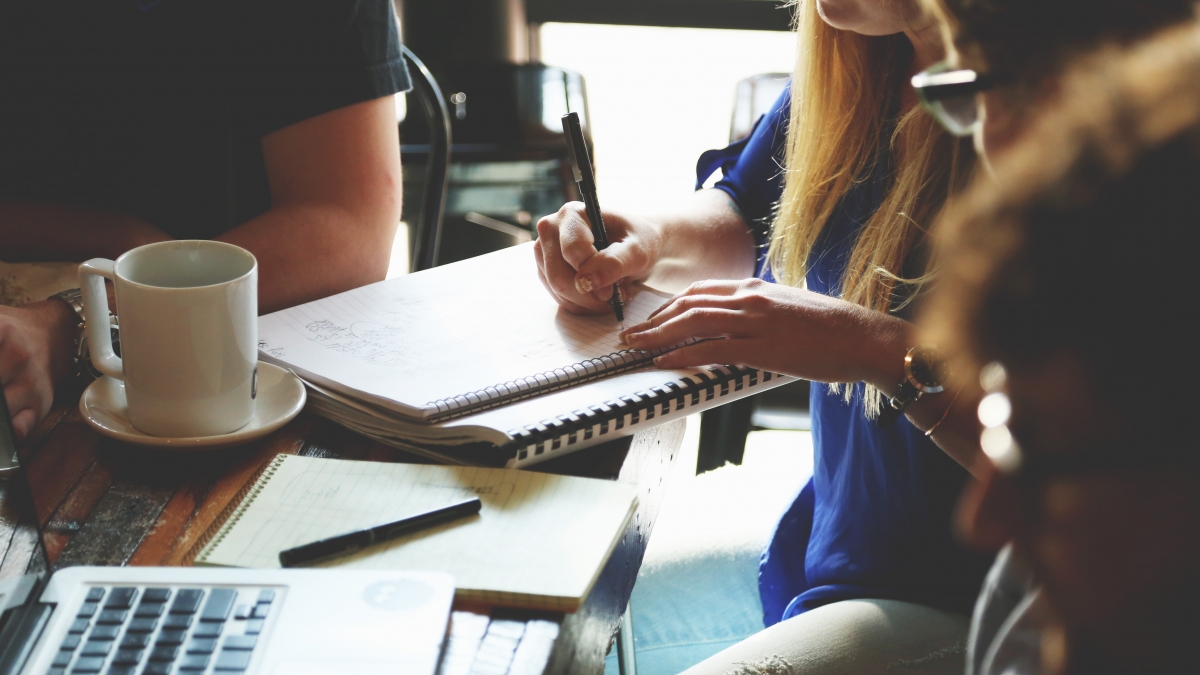 Key details
| | |
| --- | --- |
| Location | Penryn Campus |
| Course Duration | 2 years |
| Attendance | Part-time |
Introduction
This course is new for entry year 2020
You'll develop a contemporary overview of the industry, including the key challenges and drivers for change. By identifying, planning and delivering research-led projects, you'll drive innovation through the ongoing development of your creativity. The final project is a substantial piece of research and analysis, drawing on your learning from previous study blocks, and can take the form of a dissertation, internal strategy document or consultancy project.
Course details
What you'll learn
By gathering key information, exploring possible changes, future challenges and opportunities, you'll build an up-to-date understanding and overview of the business finance sector. You'll explore innovation, strategy and leadership through recent case studies, and plan and deliver a research-led project to do with your organisation.
Modules
The Business Finance Industry
Workplace‐based Project 1 (A)
Leadership Strategy and Innovation
Workplace‐based Project 1 (B)
You'll develop your creativity, and help others push theirs. From identifying, to planning, to delivering, you'll creatively and effectively communicate each stage of a research project. You'll then produce and discuss conclusions individually and in a group.
Modules
Creative Business
Workplace‐based Project 2 (A)
Workplace‐based Project 2 (B)
MA Project
Drawing on what you've learnt, you'll produce a substantial piece of research and analysis in the form of a dissertation, internal strategy document or consultancy project. Typically focusing on your organisation, you'll address areas like leadership challenges, innovation, organisational design issues and their impact on business finance.
You'll also complete a two-day residential at the University, where you can share knowledge and insights with your supervisor, mentors and other students.
Modules
MA Project
The modules above are those being studied by our students, or proposed new ones. Programme structures and modules can change as part of our curriculum enhancement and review processes. If a certain module is important to you, please discuss it with the Course Leader.
From module information to course aims and assessment criteria, discover the full course details. 
How you'll learn
The time you'll spend on each module covers completing your assignments, your self-organised learning, online research, talking to other students online, discussions with your supervisor or mentor, and a two-day residential at the University.
Study block 1 will take 30 weeks part-time to complete, with each module taking roughly 200 hours to complete.
Study block 2 will take 30 weeks part-time, including a 200 hour module and a 400-hour work-based project.
Study block 3 will take 30 weeks part-time, and consists of a single 600-hour work-based project.
Assessment methods
Project reports and analyses.
Analysing relevant, contemporary case studies.
Reflective accounts supported by portfolios demonstrating applied learning in the industry.
Contributions to group discussions, including peer feedback, debate, and problem-solving both online and during the residentials.
You'll also be encouraged to experiment with creative ways of presenting your learning and engaging with your mentors, assessors and peers.
Staff
Your tutors come with real-world experience with organisations like the Ministry of Defense, the Biotechnology & Biological Science Research Council, and Rolls Royce Business Ventures. Their expertise covers areas like the management and commercial exploitation of research and development, technology diversification, and developing e-learning strategies.
How to apply
Apply now
Ready to apply for postgraduate study? You can apply online by clicking the button below. 
Want to ask a question?
If you have questions about the course, how you'll learn or what funding is available just click the button below. 
You'll be able to submit a contact form and we'll get in touch with you as soon as we can.
We welcome applicants from a range of backgrounds, and encourage you to apply even if you don't hold conventional higher education entry qualifications.
This process is called Accreditation of Prior Learning (APL). Prior learning includes both formal or 'certified' learning (such as training courses not run by universities or colleges) and informal or 'experiential' learning (gained as a result of work experience or self-study).
You'll need to provide evidence of your formal learning, professional experience and self-directed study, so we can see if it can be recognised as appropriate preparation for entry to a course - or in some cases allow you to claim credits towards a specific qualification.
You'll need to complete an application demonstrating that you're able to study at the right level for your course, and in the same subject area. APL applicants using experience to apply should note there is a £200 application fee for entry with advanced standing or with exemption from specific modules or credit.
In reviewing your application, we'll try to assess whether your application is:
Authentic - does it reflect your own achievements and efforts?
Relevant - does it describe what you've learned?
Sufficient - have you provided enough evidence of your prior learning?
Current - is your learning current and relevant?
If English isn't your first language, you'll need to demonstrate English language skills that are sufficiently developed for successful completion of your studies. We accept a range of recognised English language qualifications that are equivalent to the International English Language Testing System (IELTS) Academic minimum score of 6.5 overall, with a minimum of 6.0 in Reading, Writing, Speaking and Listening.
International applicants who require a Tier 4 student visa to study in the UK must take a recognised language test that is approved and vouched for by the University. Our Applicant Services Team can help with any questions you may have about study visas or suitable language tests.
APL or application questions?
Fees, costs & funding
Tuition fees 2020-21
£4,250 - part-time UK/EU (£250 acceptance fee payable. This is deducted from tuition fees).
£8,000 - part-time international (acceptance fee up to £1,000 payable, dependent on nationality. This is deducted from tuition fees).
If you need to bring equipment or materials with you, these will be outlined in your Welcome Letter.
The figures above don't include accommodation and living costs
Tuition fees are set annually and are subject to review each year. The University may therefore raise tuition fees in the second or subsequent years of a course, in line with inflation and/or the maximum permitted by law or Government policy. Students will be notified of any changes as soon as possible.
Postgraduate funding
There are loans, awards and alternative funding sources for postgraduate studies. Read about them on our Postgraduate Funding page.
Find out about funding
Campus Tours
Let our students give you a first-hand look at our facilities, campuses and local community.
Book a tour