Fresh from Falmouth: February 2023
02 March 2023
A front page story, an award-winning short film, new book releases and exhibitions, and an upcoming live music event. Here's a roundup of this month's creative offerings from our talented community. 
The latest from our creative community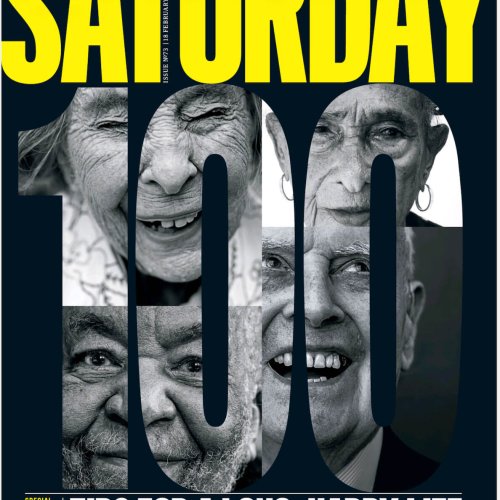 Guardian 100 centenarians cover image
Falmouth graduate lands Guardian cover story
---
This month, Press & Editorial Photography graduate, Philippa Kelly secured the front page of the Guardian's Saturday magazine with her project on 100 centenarians' 100 tips for a life well lived.
For the story, Philippa spoke to 100 centenarians, from across the globe, to find out their advice on living a fulfilling life. Tips included everything for the importance of staying curious, having a sense of humour, dancing while you still can, and treating yourself to a daily sherry!
Read more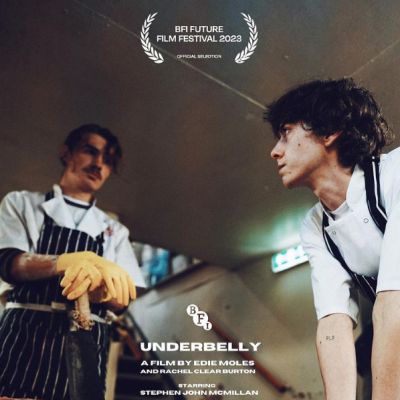 Graduate film takes two awards at BFI Future Film Festival 
Short film Underbelly has scooped both the Best Film and Best New Talent awards at this year's BFI Future Film Festival. Written and directed by Film BA(Hons) graduate Edie Mole, the film follows apprentice butcher Norman as he tries to support his sister through her severe postpartum depression – with devastating consequences.  
The judging panel collectively said: "This truly is an incredible achievement from a young new talent in Edie Moles, who we cannot wait to see more from." 
26 Places in Cornwall / 26 Tyller yn Kernow 
26 Places in Cornwall / 26 Tyller yn Kernow is an exhibition of poetry and photography from well-known and up-and-coming writers and photographers, including some of our talented photography and writing students! Part of a project with the national writers' association 26, the exhibition opened at The Poly in Falmouth on Tuesday 28 February and will run until 4 March.  
If you get the chance to visit the exhibition, you'll also be able to buy a book of the work, which has been beautifully designed by a team of Graphic Design BA(Hons) students. You can also pick this up at The Poly shop or Falmouth Bookseller.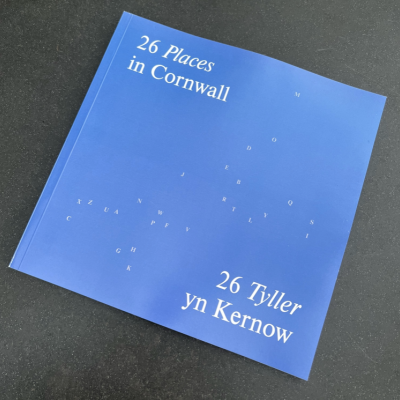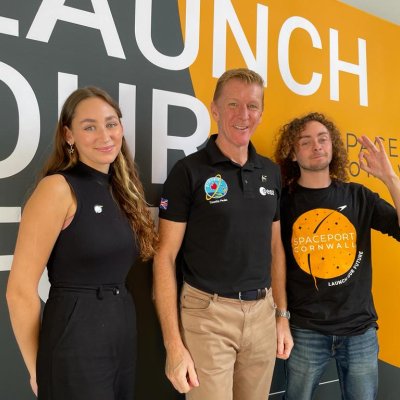 Countdown 2 Launch broadcast goes live
Last year, Falmouth students and graduates got the chance to work with astronaut Tim Peake for Spaceport Cornwall's educational broadcast Countdown 2 Launch. While January's rocket launch didn't go to plan, the broadcast, hosted by Tim Peake and graduate Rachel Harrison, will continue to go ahead with a new angle. The tens of thousands of students who've signed up will hear about the growing space sector in Cornwall and across the UK as well as learning valuable lessons in resilience and bouncing back. 
Get set for Orange Fest  
Up-and-coming performance artist Ephraim Masudi, aka Ghetto Orange, wants to create "a home for hip hop" in Cornwall. With this mission in mind, for his third year Popular Music project he's organised Orange Fest – a celebration of some of the best hip hop acts in the southwest. There will be performances from Webmoms, Chron, VK, Tega Blaize, Beau Bennet Collective, Robyn Alverez and Bayode (also a Falmouth University Popular Music student). 
The event will take over the Princess Pavilions in Falmouth on Saturday 11 March. Book your tickets, below.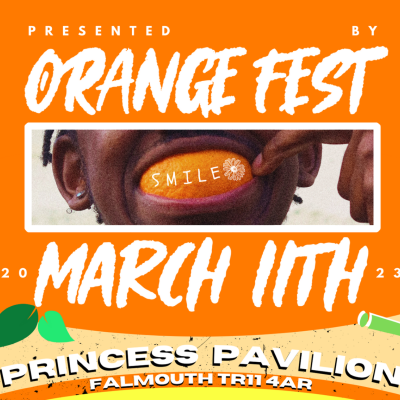 Fine Art students present exhibition of miniature artworks 
For the third consecutive year, Fine Art BA(Hons) students are presenting an exhibition of miniature artworks at Grays Wharf in Penryn. From tiny bronze hands reaching out from a lump of granite to a meticulously detailed 3D caricature of a tired and careworn face, this year's artworks explore, respond to and engage with aspects of 'the monstrous'. 
Of the exhibition, Senior Lecturer Simon Clark has said: "The miniature is uniquely able to shrink that which is vast and overwhelming to a scale we can begin to think with. Here we have a collection of small artworks that, through the process of miniaturisation, summon to our attention the biggest behemoths of our precarious times." 
The exhibition will be available to view until 11 March.