Fresh from Falmouth: September edition
1 October 2021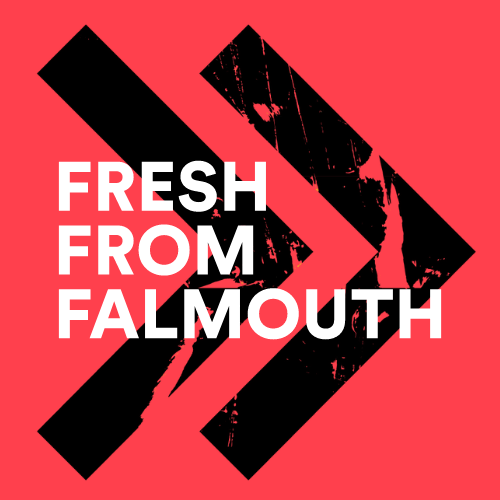 Fresh from Falmouth is a monthly roundup of creative offerings from the talented students, staff and graduates that make up our incredible community.
This month, you can find a range of exciting new publications, an artist exhibiting in Milan and a songwriter who's smashing it on Spotify. Explore their work and spread the word.
1. One Hundred Reasons To Hope
A £1 donation will be made to The Captain Tom Foundation for all hardback print sales in the UK and Ireland. You can buy a copy here.
2. Disappointed! An Illustrated Compendium of Displeasure
This hilarious publication from Press and Editorial Photography lecturer Gretchen Viehmann is a collection of illustrated reviews, all of them real, of the Cornish town of Fowey. From the petty to the surreal to the absolutely demented, this book will take you on a journey of disappointment from food that wasn't quite right to hills that were just too steep, stopping at underwhelming castles and ugly beaches along the way. Buy a copy here.
3. Rich smashes one million hits
Popular Music graduate Richard Walker – aka Rich – has raced past one million streams on the three singles that he released in June 2020. Richard's music features minimalist sounds, low-fi production and dreamy instrumentals. Check out his tracks here.
4. Trinity, a handmade limited-edition book
Photography lecturer Oliver Raymond-Barker has released Trinity, a book that explores the complex histories embedded in the fabric of the land and engages with narratives around spirituality, protest and control. Buy a copy here.
5. The Archive of Gesture
BA Visual Communications (online) lecturer Alexandra Lethbridge is exhibiting 'The Archive of Gesture' in Milan. The series - after being declared the winner of the Belfast Photo Festival by a jury composed of the curators from the San Francisco Museum of Modern Art, the V&A, the Tate and the photo editors of The New Yorker and TIME Magazine – will be presented until October 31 at the Other Size Gallery in Milan, in a solo exhibition curated by Claudio Composti. More details here.
6. The Promise 2
The Promise 2 (2021) is the second annual collection of webcomics produced by BA & MA Illustration students at Falmouth University. The title and brief for the collection was developed by an editorial team of 3rd year BA students following a collective survey of contemporary themes – check out the webcomic here.
You might also like