Online Fine Artists come together for Spring Symposium
26 June 2023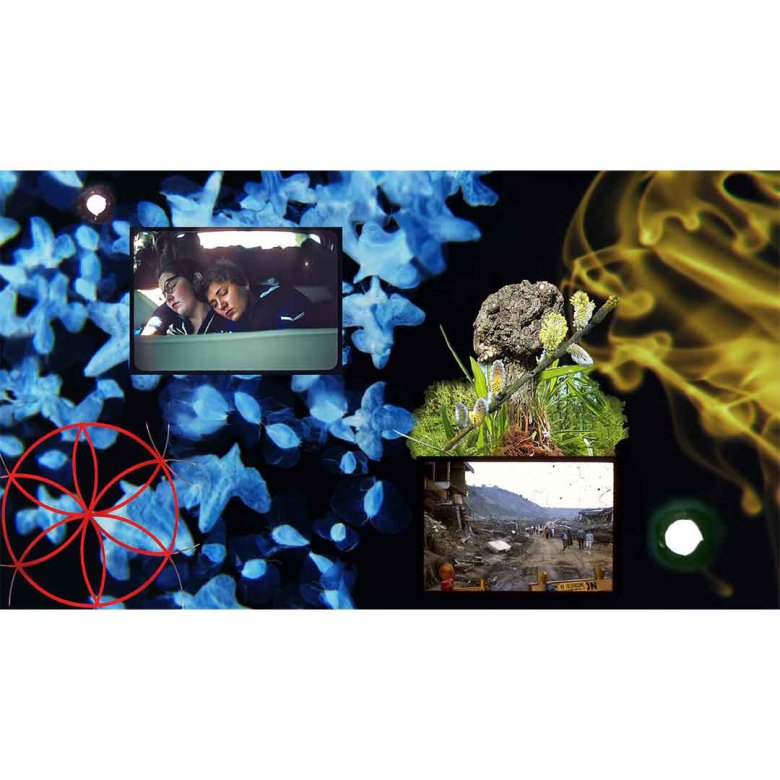 Adam Chodzko 'woven time - a girdle of fig leaves' 2021
Adam Chodzko 'woven time - a girdle of fig leaves' 2021
Elsewhere in the programme, the group gathered for an evening event entitled 'The Listening Hour'. Artist Susanna Davies-Crook, Head of Growth at Ignota Books, led the group in a sonic mediation devised by pioneering musician and composer Pauline Oliveros. O YAMA O co-founder Rie Nakajima and Keiko Yamamoto – an artist working with voice, sounds, songs, body movement and drawing – also joined 'The Listening Hour' for a live improvisation, followed by a Q&A session.  
The online symposium also featured interactive artist-led workshops. Nicola Singh led an introduction to performance-making techniques through a range of somatic breath-work and meditative exercises. Two Falmouth Fine Art BA(Hons) lecturers also delivered workshops: Ben Sanderson delivered a drawing and painting workshop, inviting the group to think about domestic space as a site of art making and installation, and Maria Christoforidou led 'a workshop of potential erotics', drawing on experimental writing techniques to explore erasure and its opposites.  
As one of the event organisers, artist and Fine Art MA (Online) course leader Josie Cockram reflected on the symposium: "Over three days, we thought about learning and making art together at a distance, and of course that togetherness at a distance defines our course community and teaching methodologies. So, we want to send huge thanks to the brilliant artists and guest speakers who joined us to share their work and helped us think about presence, looking, listening, and decentering our knowledge." 
The symposium was well-attended by students from across the Fine Art MA (Online) community, as well as students on Photography MA (Online). On their experience, student Rossand Weksler said: "I really enjoyed how easy going and open-ended the symposium was, yet at the same time I felt very connected to the experience. I also found it refreshing to be in a group where all comments were welcome."  
Fellow student Marina Burgess added: "I was impressed by how much care was taken in the symposium's design and delivery. I felt very welcome and that my input and attendance was valued." 
Follow @falmouth.mafineart.online on Instagram for more news from the course community. 
Top image: Adam Chodzko, 'woven time - a girdle of fig leaves', 2021.