Fine Art Student Selected for Venice Fellowship
1 June 2019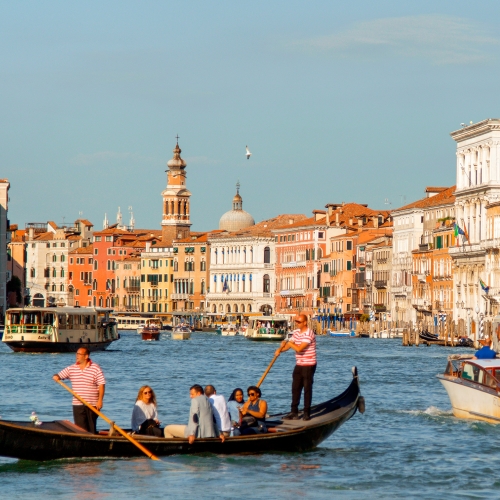 Every year the Falmouth School of Art funds one outstanding final year student from BA(Hons) Fine Art or BA(Hons) Drawing to become a fellow in the British Council's Venice Fellowships Programme. This year's lucky fellow is BA(Hons) Fine Art student, Sarah Cohen.

The partnership between the Falmouth School of Art and the Fellowships programme is a unique opportunity for students, graduates and researchers to spend a month in Venice during one of the world's most prestigious and important art and architecture biennales.
Following graduation, Sarah will travel to Italy where she'll spend a month developing her craft and research. She will also work with other fellows, invigilating and stewarding at the Biennale, which features several festivals celebrating art, architecture and performance.

Sarah told us: "It was really exciting to be selected for the trip. I hadn't expected it at all. I feel incredibly lucky to get to live in Venice for a month!"

This year's application asked students to respond to questions along the theme of the Biennale ('May You Live in Interesting Times') and about the artist Cathy Wilkes.
Sarah was interviewed via Skype. She recalled, "It was much more informal than I was expecting it to be. [There were] the usual questions: 'Why do you want to go?', 'What is your relevant experience?' as well as what we wish to research while we're in Venice."

Successful applicants were then invited to an induction week in London; this is where the students are grouped into fellowship teams and where they first present their project ideas.

"This was interesting," Sarah said, "as it opened up new conversations and problems that helped me to consider how I could go about this research in an appropriate way and in more depth. At the induction school they also had speakers from last year, talking about their research project and how their ideas completely changed when they arrived in Venice."

Sarah said, "It was really interesting meeting the other fellows. It was overwhelming to be in a room with 100 or so strangers, but it felt much more comfortable when we were split into our smaller fellowship groups. It was interesting to hear so many different points of view."

"I'm looking forward to spending more time with them during the fellowship," she told us.

She added: "I am hoping this will help me kick-start my practice outside of the traditional studio setting, as I won't have a studio when I leave university! Also, I'm really hoping that being put in this situation with people who work and study in the arts will help me to improve my networking skills. It would be great if I can make contacts while I'm out there."
You might also like