Falmouth's illustration community unites for Falmouth Illustration Festival
13 February 2023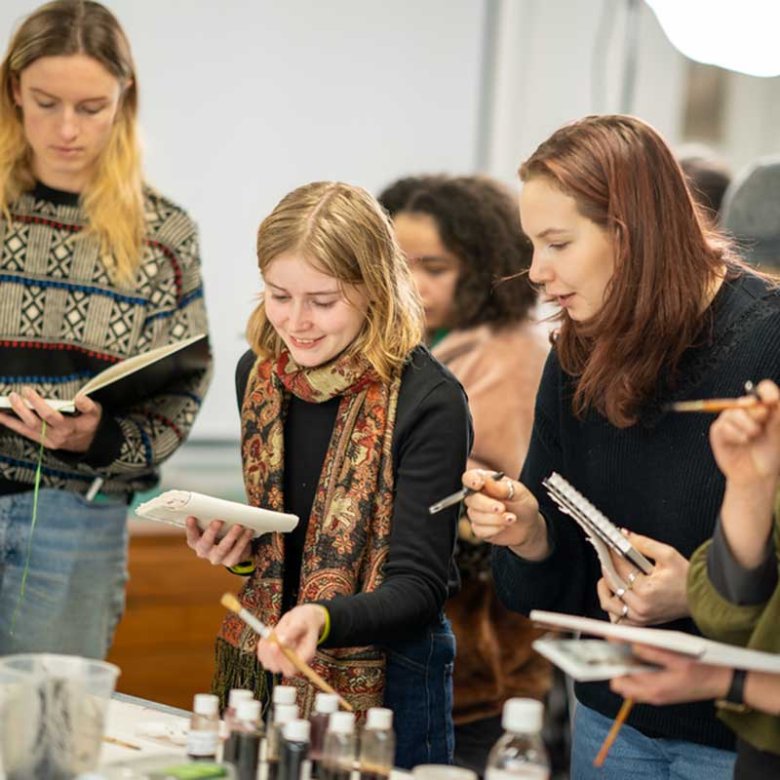 Falmouth Illustration Festival 2023
On the experience of sharing her sustainable practice with Falmouth's illustrators, Caroline told us: "A room full of inquiring minds and natural materials is always going lead to time well spent. By taking things in hand and making what we need, we craft an antidote to empty consumerist behaviour.
"At the workshop we looked at ethical foraging, traditional usage and safe handling of many different natural materials such as tree gums, ochres, chalk, oak galls and shells. Great questions came thick and fast; a pleasure for any tutor no matter what field of study. To experience such richness in the Falmouth students who came to the workshop was very heartening".
Alison Udall, who is in the first year of her Illustration BA(Hons) (Online) degree, thoroughly enjoyed her time at the festival. She reflected: "The festival was a wonderful way for students to connect with other creators and celebrate this diverse discipline. As an online student, I particularly enjoyed the chance to be in person and on campus, connecting with the fabulous facilities the university offers. I was able to meet up with my tutors, face to face at the Gylly Beach Cafe, and have interesting and helpful conversations".