Emerging Talent Celebrated at Global Awards
14 July 2020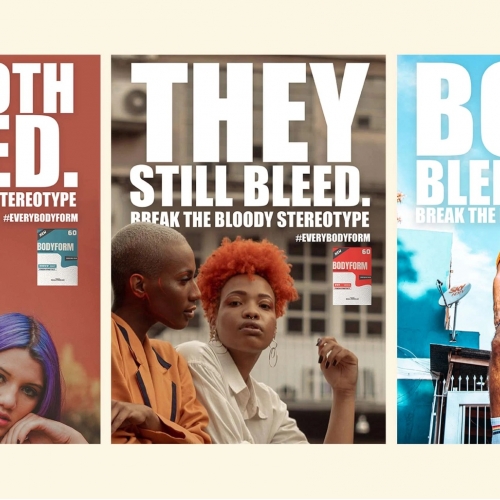 Falmouth University Graphic Design, Advertising and Illustration undergraduates and postgraduates are celebrating success at the annual Design and Advertising (D&AD) New Blood Awards 2020. Celebrating emerging talent, 16 students were named as ones to watch from the different disciplines.

In the Pencil awards, Falmouth students collected three Yellow Pencils, three Graphite Pencils and two Wood pencils.

Dr Cui Su, Head of Advertising, said:
Pandemic? What pandemic? In the toughest of times, to have so many winners of D&AD New Blood Ones to Watch is testament to the tenacity and energy of our advertising students. The world needs good ideas now more than ever. As tutors we feel so proud and privileged to have been part of their journey – massive congratulations to all!
Bryan Clark, Head of Graphic Design added:
The D&AD Awards play a huge part in helping graduates navigate their way into the world's top creative jobs and their role in championing the very best in this challenging year has been even more important. We're delighted with our student's achievements this year, which set them up brilliantly for an exciting future in a creative career.
The Pencil award winning students are:
Yellow pencil:
Graphite pencil
Wood pencil
Students named as Ones to Watch are:
Camilla Frankish
Catalina Badea
Hannah McKeown
Elizabeth Marshall
Jess Kielstra
Nina Forbes Turner
Maria Hopwood
Ali Munro and
Jonah Campbell
Adriena Fong
Amita Sevellaraja
Julie Lai
Andrea Miranda
Bethany Chuck
Sean Battle
Sarah Wong
The D&AD New Blood Awards are a celebration of creativity and excellence in design and advertising. This year the collective of 260 industry leading judges viewed 20,000 pieces of work from 75 countries in 34 categories.
You might also like