You are not alone
If you're struggling with your mental health and it's starting to affect your day-to-day life, then we're here to help. 
We know it can be difficult to ask for support, but no matter what you're going through there is always someone you can confide in. Someone who will listen and work with you to find the right professional advice and support.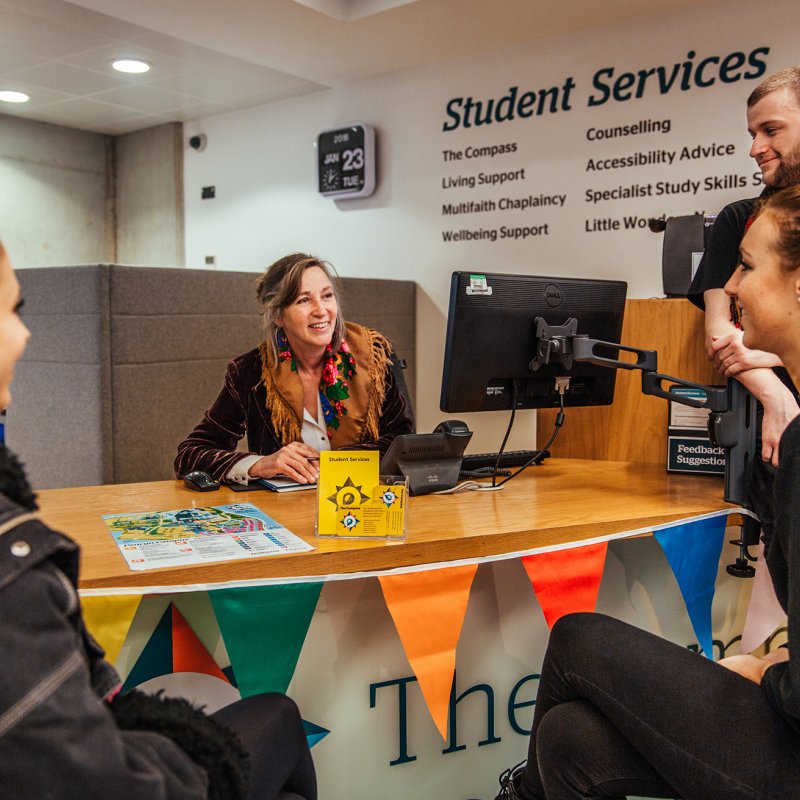 Not sure what help you need?
Sometimes it's difficult to know what help you need or where to find it. That's what our Student Support team is here for – to help you find the right support services and resources for you.
To connect with our team of professional advisors, you can fill out the confidential form below or book a drop-in appointment for a friendly in-person, online or over the phone chat.
Drop-ins
You can come and see the Student Support team at a face-to-face, online or over the phone drop-in appointment. These sessions are available Monday - Friday, 10am - 3.30pm. To book a slot or get more information, you can visit The Compass helpdesk on Falmouth or Penryn Campus, or get in touch using the details below.
The Compass helpdesk
Falmouth Campus: Inside the library
Penryn Campus: Exchange Building
E: studentservices@fxplus.ac.uk