Incoming Study Abroad Students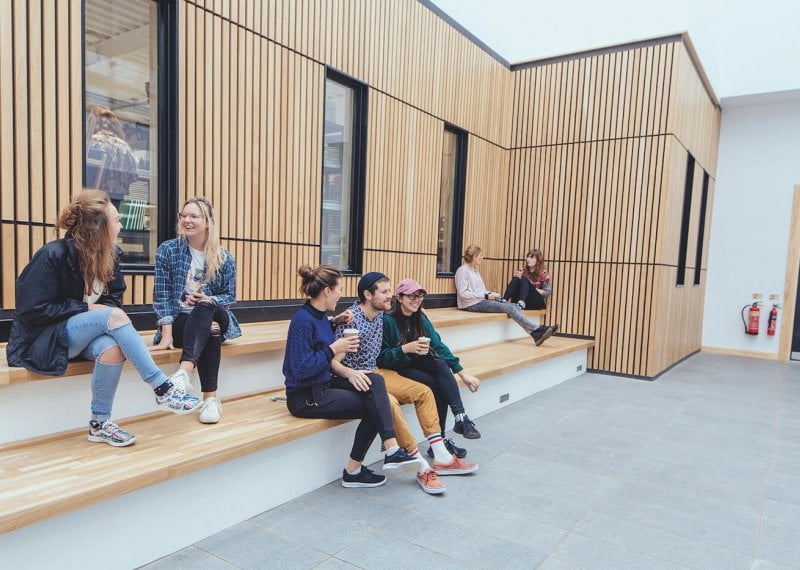 We're delighted that you're considering Falmouth as your Study Abroad destination.  
We welcome applications from students enrolled at and nominated by our international partner universities.  
Incoming exchange student FAQs
Our unspoiled coastal location and impressive reputation within the creative industries sets Falmouth apart from other universities across the country. Falmouth is alive with creative thinkers, boasts state-of-the-art facilities and connections to the best in the business. 
Here are some of the ways we can support you in making the most of your time at Falmouth:
You can request to be matched with a current student on your course who can help you settle into Falmouth life. To be matched with a Student Mentor, email your request to studentmentors@falmouth.ac.uk. 
Free English language courses are available, with additional support in academic essay writing, UK working culture, and personal wellbeing. 
A welcome orientation organised by the Employability Team, which provides a fantastic introduction to your new university and town. 
September airport pick-ups for first semester students. See the Airport Collection service for further information. 
Over one hundred student societies you can join to explore a new hobby or sport and meet like-minded individuals. 
Falmouth University is made up of two campuses. Our Falmouth Campus is nestled within a sprawling sub-tropical garden five minutes walk from Gyllyngvase beach; while the Penryn Campus includes state-of-the-art facilities and AMATA, our purpose built performance venue. 
You have the opportunity to complete one semester at Falmouth on one of our exciting undergraduate or postgraduate courses. 
Choosing modules
If you wish to apply for an exchange at BA level, you will be placed in Year 2 (Stage 2). For detailed module information, please send us an email with the name of the course you're interested in studying and we'll send you an award map, including module names and their value in credits. 
Our specialist course framework means that you can only study modules within your chosen subject. 
UK credits
Our courses award ECTS credits, although you may encounter the term CATS on our website or university award maps. In the UK, CATS are the equivalent of ECTS and their value is twice that of ECTS (eg. 60 CATS = 30 ECTS). 
The UK grading/assessment system might also differ from that of your home country. 
Semester dates
For semester dates, take a look at our Academic Calendar 
How do I apply?
To apply for a Study Abroad exchange you'll need to:
Be nominated by your home university. The Employability Team will email nomination instructions to your home university directly. 
If your nomination is accepted, you will be invited to make your application including an online form and providing supporting documents. 
Application deadlines
There are two deadlines to apply for an exchange:
| Semester | Deadline |
| --- | --- |
| Semester 1 (September - January) | 1 May |
| Semester 2 (January - June) | 31 October |
Nominations are due two weeks prior to application deadlines.
Supporting documents
You'll need the following information:
Learning Agreement – Signed by your home university 
Portfolio - URL links only. (Please do not email portfolios)  
Personal Statement  
Academic transcript of Records (English)  
Higher education Proof of English knowledge (B2 equivalent)  
Copy of your ID  
4.5 x 3.5cm colour identity photo (max 4MB)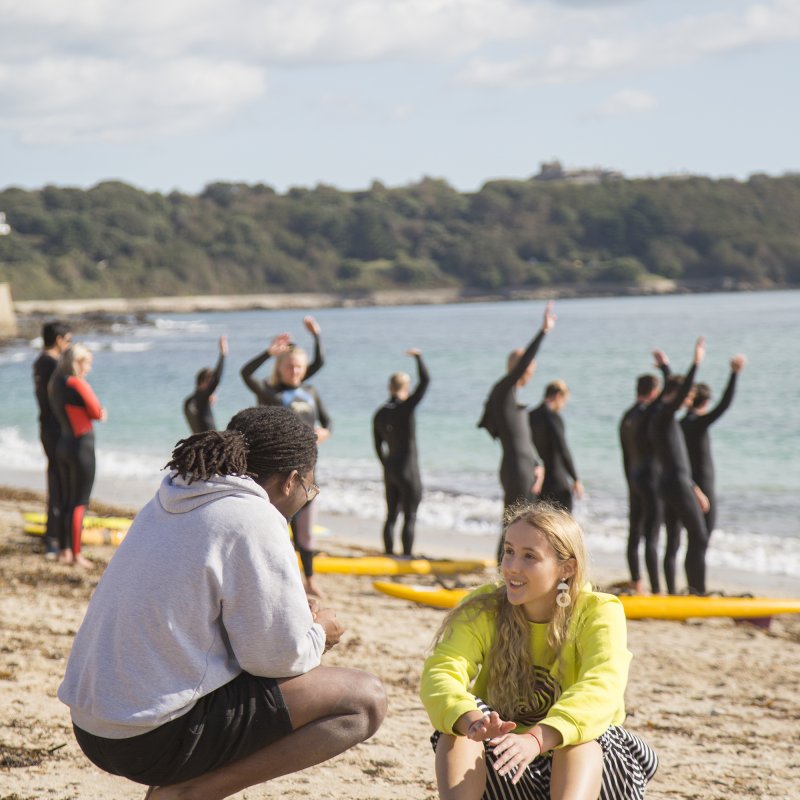 What happens after I've been accepted?
If you've been officially accepted onto a Falmouth course, congratulations! We look forward to welcoming you! Here are a few things you'll want to prepare for your upcoming exchange.
Accommodation
We'll put you in touch with our accommodation team to support you in your search for a home in Falmouth or Penryn. Unfortunately, we're unable to guarantee on-campus housing for incoming exchange students, although there are still options within the private sector. Visit the accommodation pages to find out more. 
Enrolling
For details on student ID cards, enrolling and accessing your online portal, see our How to Enrol page. 
Contact us
If you have any questions, please contact the Employability Team: