Prosthetic Effects show 2023
Prosthetic Effects MA
Launch your career in prosthetic effects with this unique course.
Course overview
Working hand in hand with world-class partners Gorton Studio and Millennium FX, you'll be at the cutting edge of prosthetics, pushing boundaries and gaining industry experience from day one.  
You'll grow and refine your skills in techniques such as mouldmaking, sculpture and lifecasting and 3D design, modelling and printing, along with special effects make-up and prosthetics, while building a creative portfolio and a network of contacts. You'll develop your own direction and specialisms and graduate equipped for a range of career opportunities in the prosthetics and special effects industries.  
You will:
Learn from industry experts, gaining a grounding in both practice and theory through seminars, workshops and masterclasses  
Have access to professional-standard studios and resources, mastering traditional skills and processes as well as learning how to design and build in a virtual space  
Develop a varied and critically considered portfolio, situating your creative work in an industrial and contextual background that will help launch your career  
Enjoy collaboration with staff and students from across Falmouth's renowned School of Film & Television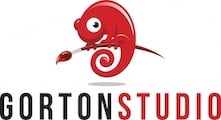 Lead video: work by Carolina Bueno