There's nothing we like more than celebrating the work produced by our students.
With life slowly getting back to normal on our campuses, this year looks set to be full of festivities. Keep an eye on this page for all the latest information on our upcoming shows and expos.
Upcoming shows
Explore our upcoming shows from Games Expos to Community Days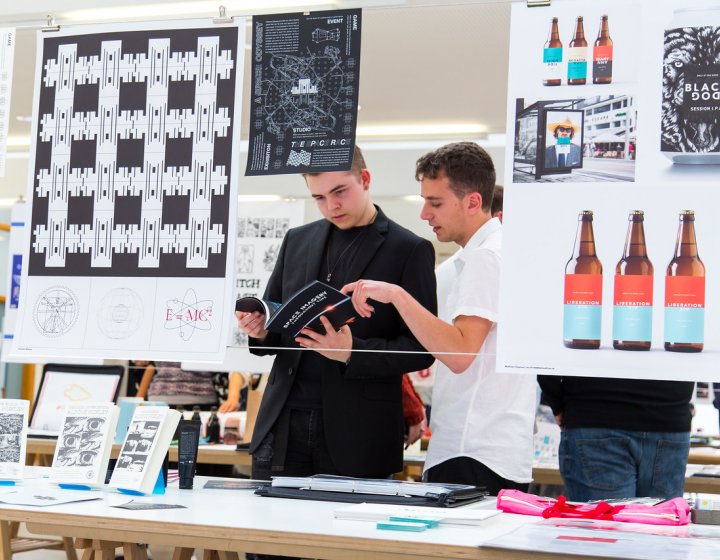 Falmouth Showcase students
Sat 21 May 2022
The Falmouth Showcase starts on 21 May and ends on 26 May
Falmouth Showcase
Falmouth Shows
Explore our workshops and academic spaces while discovering art, design, photography and much more.
Falmouth Showcase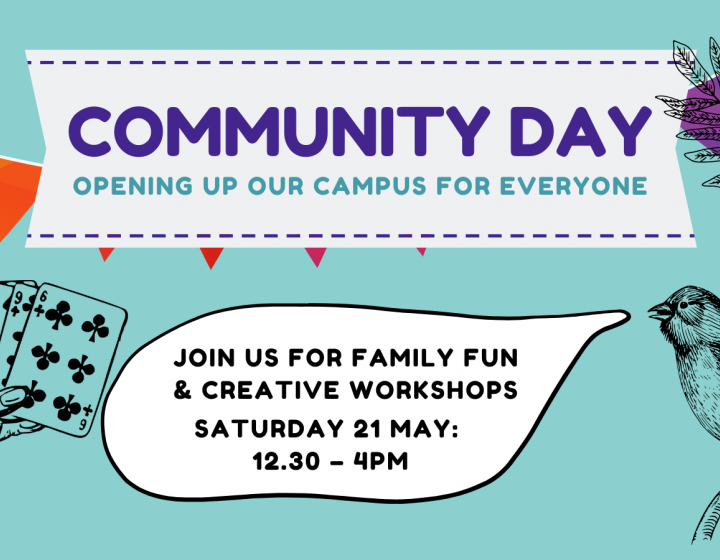 Community Day 2022
Sat 21 May 2022
12:30 - 16:00
Community Day
Falmouth Shows
This year, to celebrate being back on campus after two years away, we're hosting a Community Day, ...
Community Day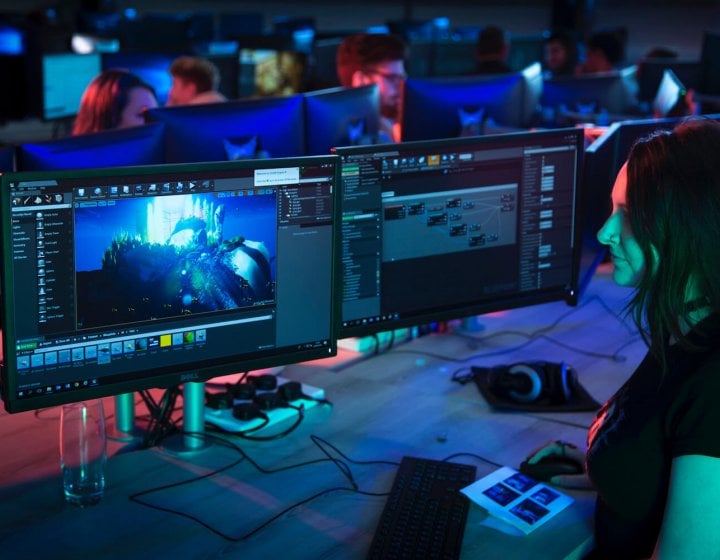 Games Academy student working at computer
Mon 23 May 2022
This event starts on 23 May and ends on 26 May
Games Academy Expo 2022
Falmouth Shows
A celebration of all things gaming and an opportunity to view the work of our talented graduating st...
Games Academy Expo 2022
Get in touch
If you have any queries you'd like to discuss with us regarding our shows or visiting us, please feel free to get in touch using the contact details provided below: