Which student accommodation is right for me?
15 March 2023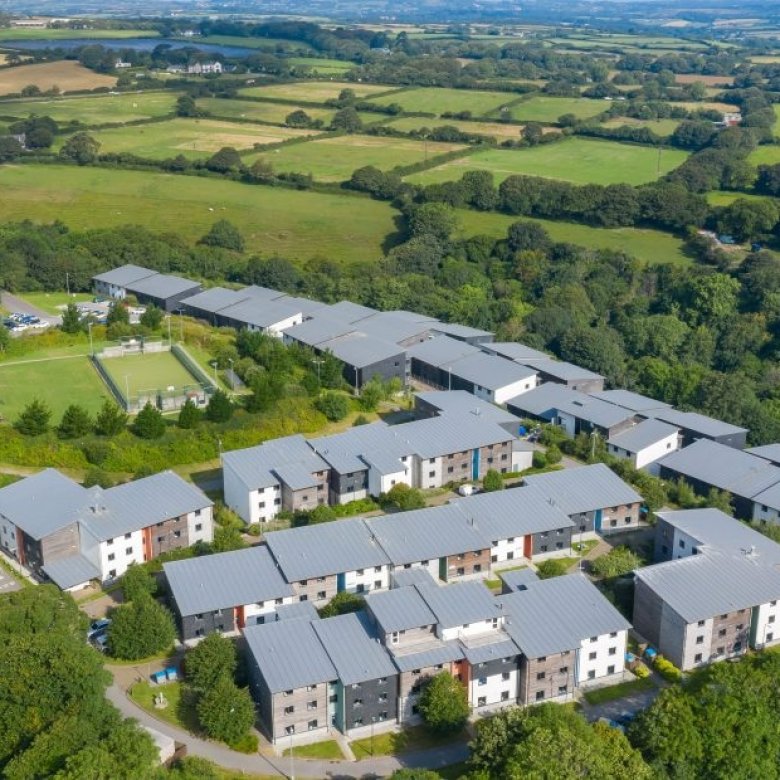 Glasney Student Village
Glasney Student Village (Penryn)
Glasney Student Village: Single Occupancy
"Glasney Student Village is located within the grounds of Penryn Campus and accommodates both Falmouth and Exeter students. I really loved this mix as it gave me a great opportunity to meet people throughout the University and on a variety of different courses. 
"It's also really close to a number of facilities such as a gym, cafes, bars, live event venues and a shop. This was super useful if you're anything like me and only remember you needed milk when you've already boiled your kettle!" 
- Ellie, Creative Events Management BA(Hons)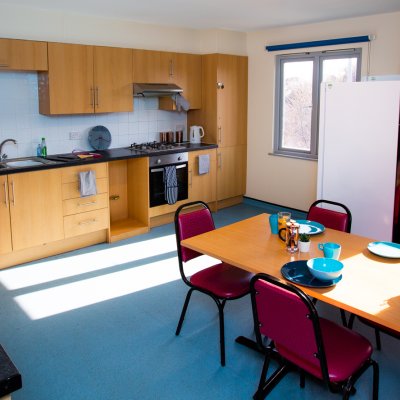 Glasney Student Village: Shared Room
"If it's your first time living away from home and by yourself, it's easy to feel a bit lonely sometimes. But in the shared room you will always have each other no matter how different you might be, it's a bit like having a sibling. But let's not forget the rest of your flatmates either who you'll be sharing your kitchen with who will also be around. 
"Spoiler alert, I still lived with my roommate in second year, so it was definitely a positive experience for me!" 
- Dorka, Dance & Choreography BA(Hons)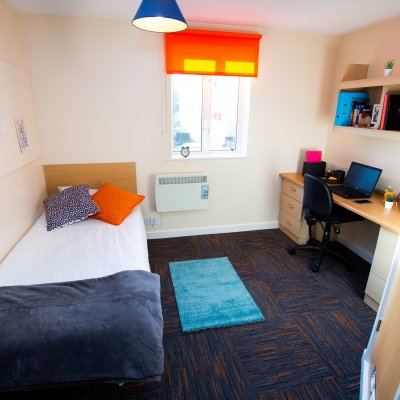 Tuke House (Falmouth)
"The rooms in Tuke House were the cheapest when I was applying, and they were also probably the smallest. I didn't want to be paying loads of money in rent in my first year, because I didn't want any extra stress.  
"Tuke was exactly where I wanted to be. I loved that I could walk to the beach whenever I felt like it, and I never ran for the last bus after a night out. The people who I lived with became some lovely friends and although it was small, the space was mine." 
- Hannah, Fine Art BA(Hons) 
The Sidings (Penryn)
"The main factor that intrigued me about The Sidings was having the train station so close by. It was one of the first reasons these halls became my top accommodation preference, and it proved to live up to my expectations plus more, with regular trains running into Falmouth town or further afield into Truro, which was so handy. 
"Being based at the top of Penryn was also great as the town is so nearby. The pubs in Penryn are a great way to get out in the evening whilst still being close to home." 
- Elena, Creative Events Management BA(Hons)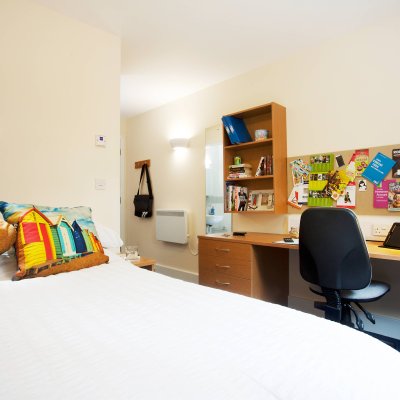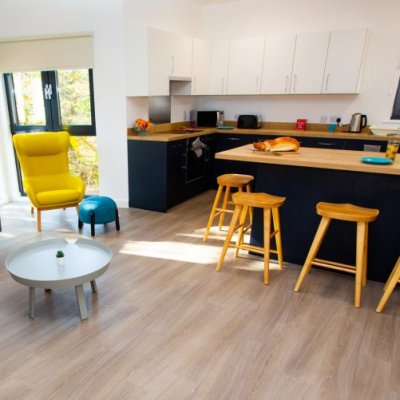 Packsaddle Hill (Penryn)
"I chose to live in Packsaddle Hill mainly because of the size, as I was quite a shy person. With Packsaddle having only 124 students I felt like it would still have an active atmosphere, but I would be able to get to know everyone without feeling out of my depth. Also, the communal space at Packsaddle in both the lobby area and the flats was inviting which made me think that it would encourage me and my future housemates to spend time together." 
- Abbie, Press & Editorial Photography BA(Hons) 
Maritime Studios (Falmouth)
"Each studio has everything you need, a generous toilet, washing machine inside your room, study, a decent kitchen with a mini fridge and microwave combi oven. Balcony with good views and the best sunsets in summer. Maritime Studios is the best place for people who want a quiet yet friendly space. It can truly make you feel at home, at least it did for me!" 
- Tarunya, Architecture MArch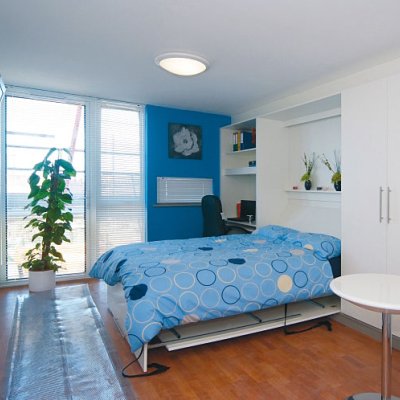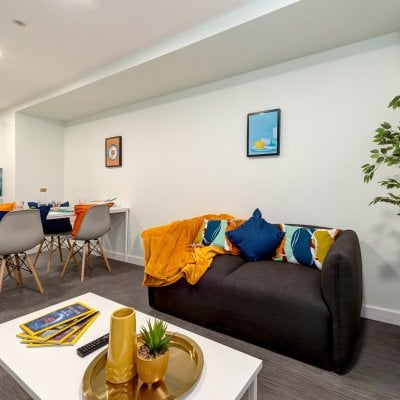 Carrick View (Falmouth)
"Carrick View is for sure the best located student accommodation for the university; not only is it is situated within short walking distance to Falmouth town centre (to suit all your shopping needs), Gylly Beach, and sports grounds, but the building itself is modern and well designed. Also, the staff and security here are legends, who love to have a chat on your way past the office." 
- Anonymous review on Student Crowd website