Textile Design graduate launches collection with Oasis
06 January 2023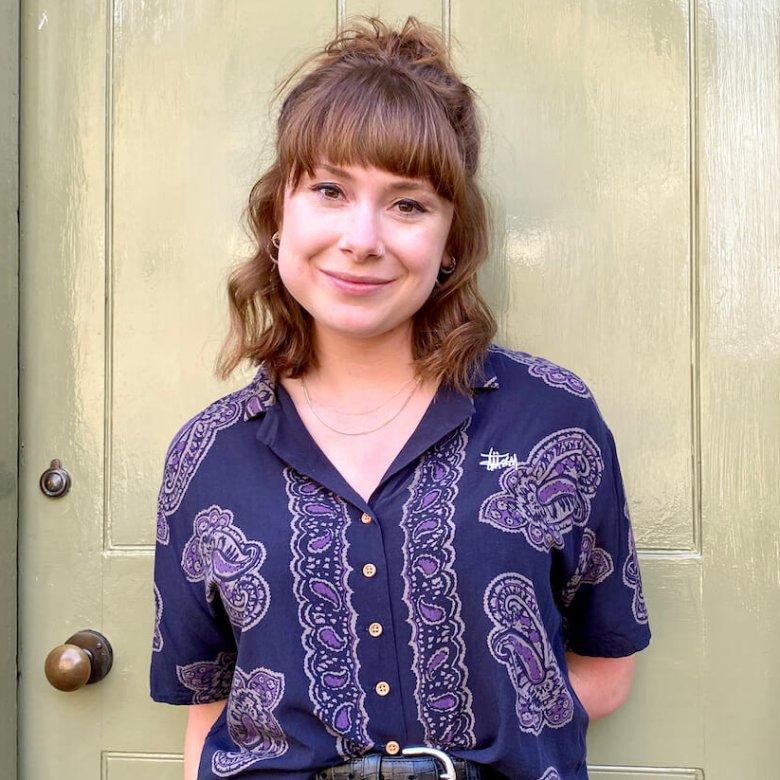 Charlie Taylor headshot
When asked about her career journey to this point, Charlie explains: "When I first left university, I felt overwhelmed with where to begin, and decided the best thing to do would be to continue building my portfolio. I applied to multiple competitions to help strengthen my skills of designing to set briefs and building my commercial eye ready for interviews. I also did an internship with a local company, and this really taught me about the behind-the-scenes aspects of running a business.  
"Even though I specialised in weave at university, I had always been strong at drawing and painting so decided to apply to print studios in London. When I finally landed my first role, it was a great learning experience. I learnt so much about commercial print and working with digital tools like Photoshop.  I progressed to a Senior Designer, and then on to Design Manager at another studio where I oversaw a team of designers' work, as well as my own.  
"I love working with print studios as the work continuously evolves with trends and the clients' needs. It makes you a highly adaptable designer, yet still enables you to forge your own signature style." 
Charlie's floral designs take inspiration from both English botanical gardens and tropical islands, producing prints that are vibrant, colourful and full of texture. Charlie has collaborated with a number of fashion houses and last summer got the chance to work on an exclusive collection with the brand, Oasis.
Reflecting on the collaboration, Charlie says "Often with print design, the designs are sold under copyright for the brand to use as they wish, so as a designer you're not credited. However, with Oasis, my own style was used as inspiration and my name was linked to the collaboration. The summer collection was inspired by holidays and sunny trips away. It was so exciting to see the big reveal and I would love to do more of these projects in the future!" 
One of the biggest achievements of working with global brands is seeing your designs in the public sphere.  "It's always a highlight when I see one of my designs on fabric, or spot someone walking down the street wearing a print I created. It really is surreal and if I could have told my teenage self that this would be my job - I don't think I would have believed it." 
As Charlie's career grows in success, what advice would she give to students looking to enter the fashion industry? 
"I would say that hard work and persistence pay off! When creating your portfolio after university, do your research on what's trending and try to create work that would fit alongside that theme. When I've interviewed graduates for internships, the candidates who shone above the rest were the ones who had their own style but knew how to cater that style to a commercial market." 
If you're interested in working in fashion or textile design then take a look at our Fashion & Textiles Institute which offers courses in everything from Textile Design, Fashion Styling & Art Direction, and Costume Design for Film & Television.