New Holocaust education pack co-designed by Falmouth students piloted at local schools
02 August 2022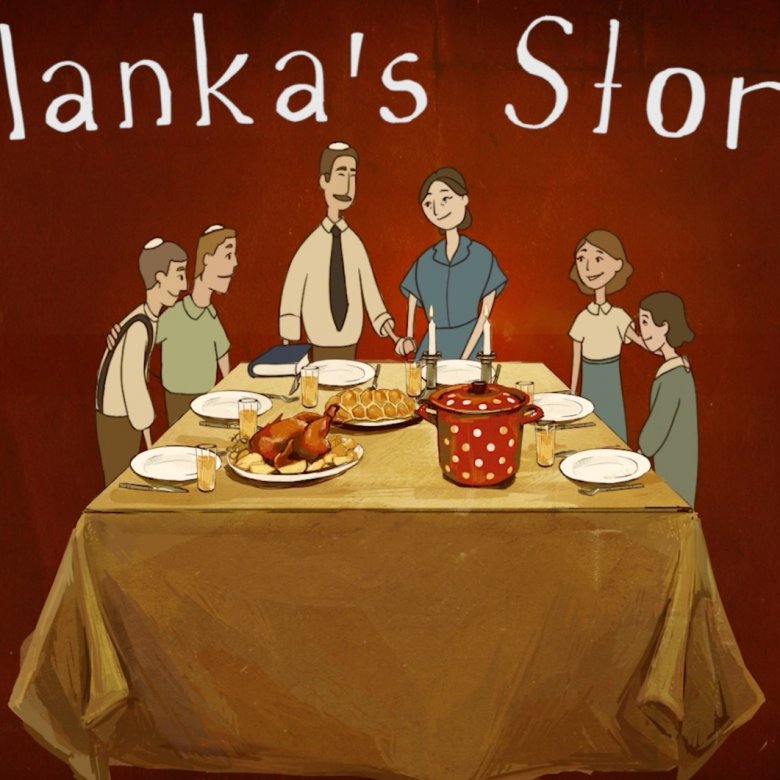 Blanka's Story
These animations help to centre the tragedy and lessons of the Holocaust on something very real
Rita and Cynthia's idea continued to snowball, picking up funding from SACRE (Standing Advisory Committee on Religious Education at Cornwall Council), Jewish Community of Cornwall Kehillat Kernow and Falmouth University.
"The project started on a voluntary basis", Rita explains. "SACRE offered support for writing the lesson plans, Kehillat Kernow provided funding for the Conference, and Dr Carolyn Shapiro kindly applied for support from the Enhancing Research-Culture Programme at Falmouth."
The pair go on to explain the importance of re-thinking Holocaust Education for students in Cornwall.
"We wanted to ground the education in something that was less abstract than numbers in a textbook", Rita said. "This is a Holocaust story, but with a connection to Cornwall. These animations help to centre the tragedy and lessons of the Holocaust on something very real and tangible."
With the pilot education pack successfully launched, Rita and Cynthia are planning how to further develop and roll out the pack to more schools in Cornwall.
Through the partnership with Falmouth University, there are plans to focus on Cornwall's history of welcoming refugees, and to develop animations and documentaries illustrating the diversity which exists in the county.
Rita and Cynthia point to the way in which evacuated Jewish children were welcomed to Mousehole during the Second World War as an illustration of the goodwill.
"Mousehole welcomed 100 Jewish children together with five of their teachers in June 1940", the pair explain. "They were evacuated from the Jews' Free School, in the East End of London, during World War II. A Jews' Free School was established in the premises of Mousehole School, and arrangements were made for synagogue services to be held in Paul Church Hall.
"Cornwall has also welcomed Syrian refugees, as well as refugees from the current crisis in Ukraine.
"There's such a rich history to be explored, and we're looking forward to working with Falmouth's students to help bring it to life.