Fashion Marketing Student: One to Watch
21 February 2019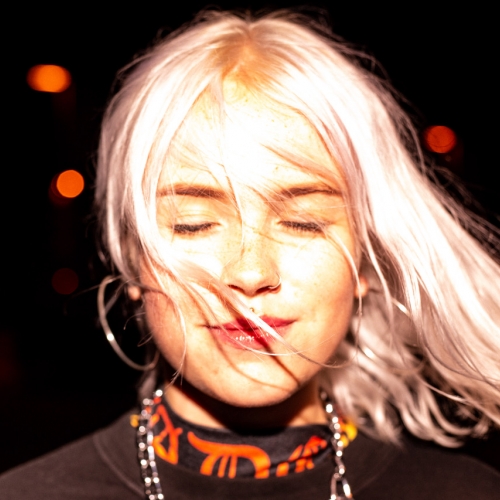 Recently featured in an article by Sub Magazine, an online cult magazine, third year BA(Hons) Fashion Marketing student Sophie Gwillim has been marked as "one to keep an eye on".

With a lifelong passion for fashion, Sophie was recognised for her outstanding student work; in particular, a project where she created an online streetwear brand, Redessine, as part of her course.
At Falmouth collaboration is key; students work with students on other courses, learning to work with people from other disciplines, mirroring life in the workplace. For this project, Sophie worked with a Fashion Photography student to produce the images that were featured in the Sub Magazine article.

"The shots taken by Lyciane Moore are ones in which I styled for our brand Redessine," Sophie explained. "Our concept was an architectural posed shoot using key streetwear items with accent colours of yellow."

When asked how it felt to be described as one to watch, Sophie told us: "It felt amazing being recognised for a talent and passion I've had from a young age."

Fashion Marketing students gain a mix of commercial understanding and visual creativity from the course. They learn how to create and communicate brand and business solutions to enhance the customer experience in fashion publishing, retail and digital contexts.

As Sophie put it: "The Fashion Marketing course is very hands on. We're given a brief and it's the student's job to get out there and do the research, and start getting into production. The course is also extremely varied for each module, which is great as there's so many people with different skill sets within our course. We're also given live industry projects as well as the chance to collaborate with other fashion courses, which I love."

There are many things that Sophie has learnt from the course, but her top three lessons so far have been: the importance of collaboration, innovative thinking and compromise.

"To get into the fashion industry," Sophie told us, "collaboration is key. It's very rare that our course will do an individual project. During most of our projects we collaborate with photographers, fashion designers and graphic designers; the fashion industry would not work without all its varied elements of skill sets."

Secondly, she told us "to think outside of the box. It's very hard to stand out in the fashion industry. Whether that's an ingenious new marketing strategy or an amazing new design collection, it needs to stand out!"

And finally, "compromise. Often you'll need to work with clients which may not fit your brand aesthetic or vision. But if it's what the client wants then it needs to be done to their guidelines. However, I've learnt to push my style on a project as far as the client will allow."

After finishing university, Sophie plans on staying in Falmouth over the summer to work on her portfolio, before moving to London to undertake placements in the industry.

"I'm so happy I chose Falmouth to complete my BA", she told us. "It's been such an amazing experience. My favourite thing has been the unique student life. It's such a collaborative town with all art students working on external projects. And the music scene is amazing!"
Join us in the Fashion & Textiles Institute
We'll give you the chance to work on live, industry-sponsored projects with companies like Adidas, Ryan Roche (New York), Liberty Art Fabrics and Nowness. You'll develop your own creative practice, utilising state-of-the-art technologies alongside long-established traditional techniques and processes.