Creative Advertising students tackle taboos in Healthy Relationships campaign
20 July 2023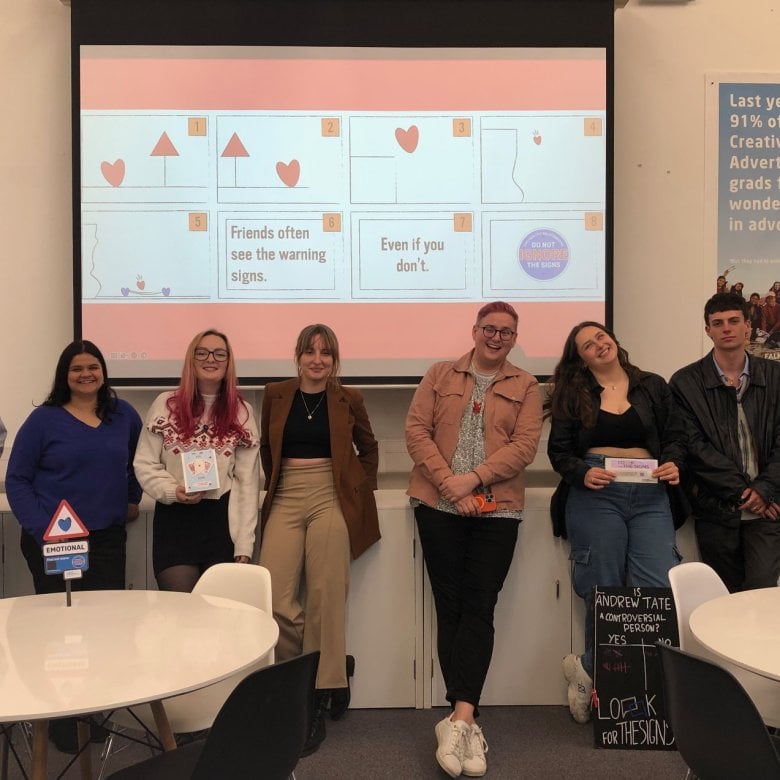 Healthy Relationships campaign Creative advertising students
Creative Advertising BA(Hons) student Theo Gaimster's campaign 'Do Not Ignore the Signs' alongside Creative Advertising MA students Michaela Horova and Annie Gault's campaign 'Heart to Heart' were chosen by the panel. The campaigns will now go into production with campaign ads running in physical locations across Truro College's campus as well as being displayed on their online platforms this September. 
Getting to work on a live brief that aims to convey such an important message has been a highly valuable experience for our students. Campaign winner, Annie Gault said: "The project resonated personally with me, thinking back to when I was 16-18 and struggling myself, and I have really put my all into working on the campaign, not just because it's a good opportunity for my career, but also because I would love to help teenagers grow healthier connections in a less stigmatised social environment." 
Reflecting on his winning campaign, Theo said: "My research with the students showed that they're scared to talk about these uncomfortable topics. Changing this is a necessity, and that's the aim behind my campaign." 
Lucy Cokes, Senior Lecturer in Creative Advertising, commented: "The subject of this campaign is an area that's important for all of us to learn about. Although this brief was quite complex, our students smashed it, having studied the 'Behaviour Change for Good' module this study block. I am so excited to be involved in this project and look forward to seeing the campaigns going live."
Explore our courses in advertising and communications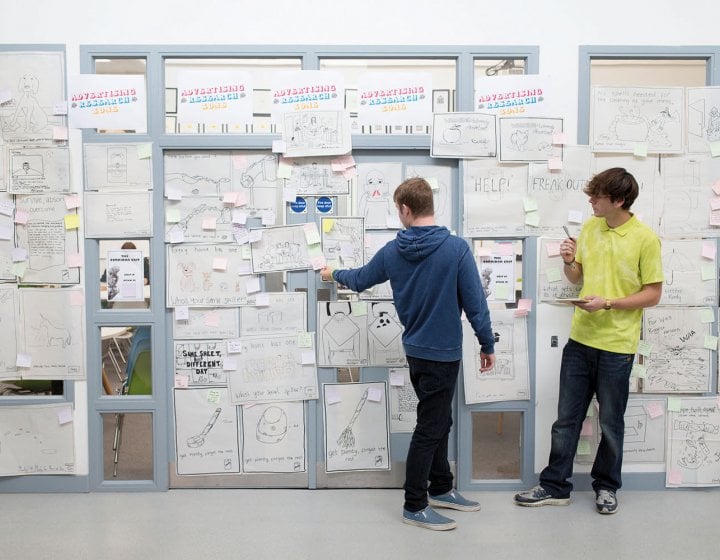 Creative Advertising - 2023
Creative Advertising BA(Hons)
Turn your ideas into powerful advertising campaigns with impact.
Creative Advertising BA(Hons)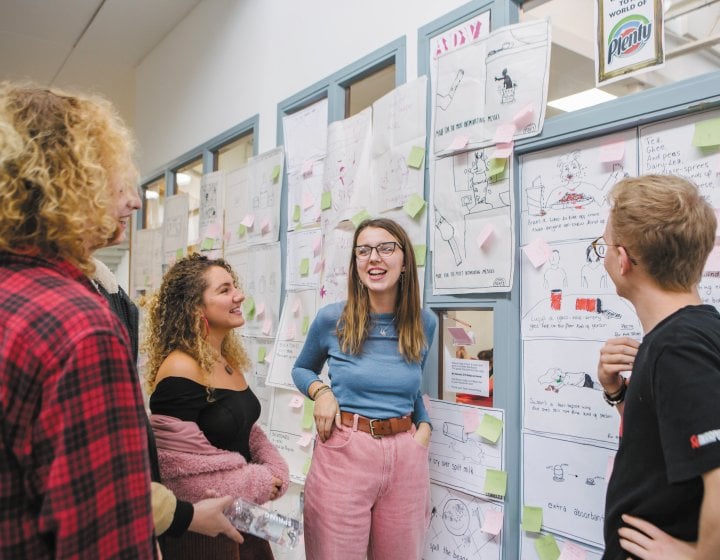 Creative Advertising
Creative Advertising MA
Build your capabilities as a strategically minded advertising creative. You'll enter an intensive ...
Creative Advertising MA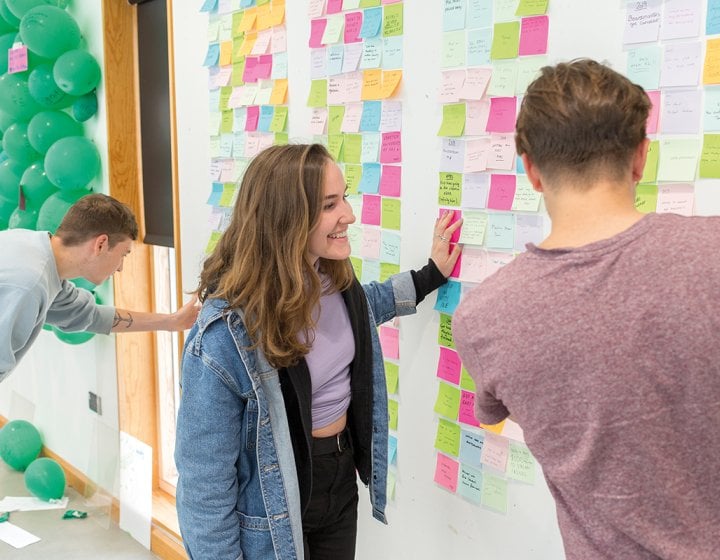 Marketing Communications 2024
Marketing Communications BA(Hons)
In a world where technology is transforming how we live, work and play, marketers must be fast, flex...
Marketing Communications BA(Hons)