Ocean View room tour
06 April 2022
Ocean View Room Tour
Join Violet for a tour of the student accommodation available at Ocean View.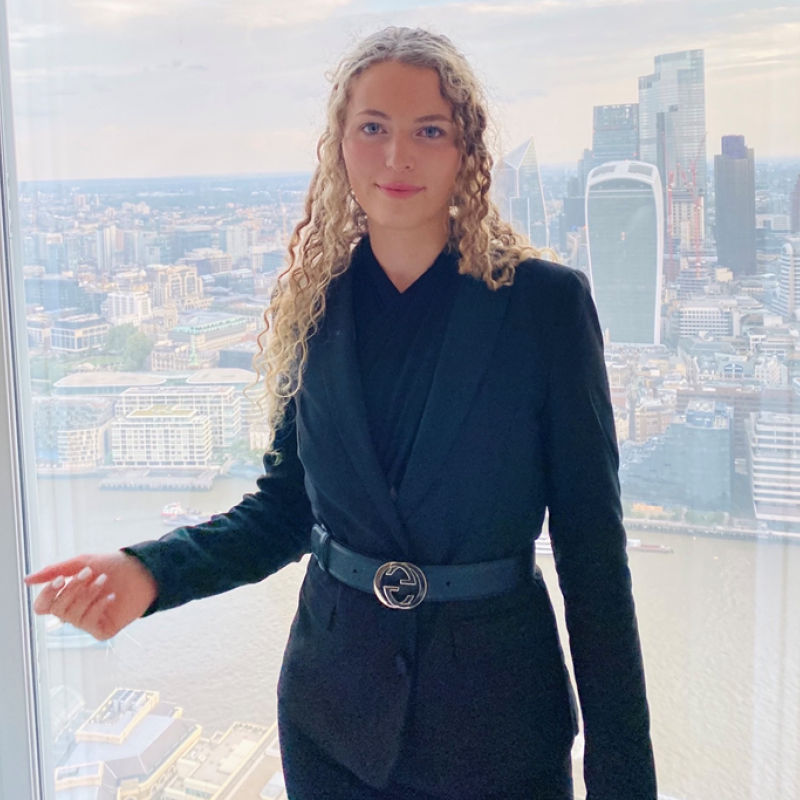 Violet Student Voice Image
Hi, my name is Violet, and I am from Newquay, Cornwall. I'm studying Business and Digital Marketing and I'm a Course Rep and a Student Ambassador.
Hi guys. My name is Violet and I'm currently in my first year of studying Business & Digital Marketing.
I'm from Newquay in Cornwall and today I'm going to be showing you around my student accommodation. So, here at Falmouth University we offer a range of student accommodation in Falmouth and in Penryn.
When you apply for accommodation you'll share your needs and your preferences and then you'll be allocated a room. The University does also offer support for private accommodation within the local area.
Today I'm basically just going to be showing you around my room and around my house, which is in Ocean View, located in Falmouth. So, I hope you enjoy!
Here is my bedroom in Ocean View. As you can see, I've got lots of storage compartments. I've got a nice big desk, some drawers for storage, a desk chair and it's all very spacious.
I've personalised my room with photographs to make it feel more homely and just kind of make it my own space. I've also got a double bed in here so it's quite nice and spacious. I've got lots of room with more storage compartments above.
There's also a radiator and a great kind of addition is the plugs and the USBs that's right next to your bed. Underneath the bed we have lots of storage compartments. I have drawers here. I also have my own storage box here that I've bought from home and my TV.
There's also a lovely kind of spacious window area, which makes the room feel a lot bigger - so it is a lovely addition, especially when the sun's shining through.
Moving across to the hangers here - extra storage. If I just move the door, here is the wardrobe - this is great, lots of storage here for clothes, shoes...and above. And then there's another side there. There's also a full length mirror as well, which is lovely.
So it's a very spacious cosy room, especially when you can make it your own.
And here is the shared bathroom in Ocean View. So if you don't have an en-suite room, this is the bathroom you'll be sharing with one other.
This is the living area. We've got a nice big kitchen with lots of cupboard space. There's also a dishwasher and a double fridge. And then we've got a dining table here and also the lounge area and outdoor area as well.
I'm just coming into the reception area here. This is the look down across Ocean View.
I just thought I'd show you what Ocean View looks like at night time. There's loads of really nice lights and it's a really nice atmosphere.
Here is the common room. We've got table tennis here, some study areas and a nice little living area here too.
Here is the laundry room as well. And here is the gym at Ocean View. So we've got lots of different facilities here - full-length mirrors, weights and lots of stuff. This is all included in the price.
So that's a wrap on the tour of Ocean View. If you do have any more questions you can head over to the Student accommodation page to find out more.