How to decorate your uni room on a budget
17 August 2021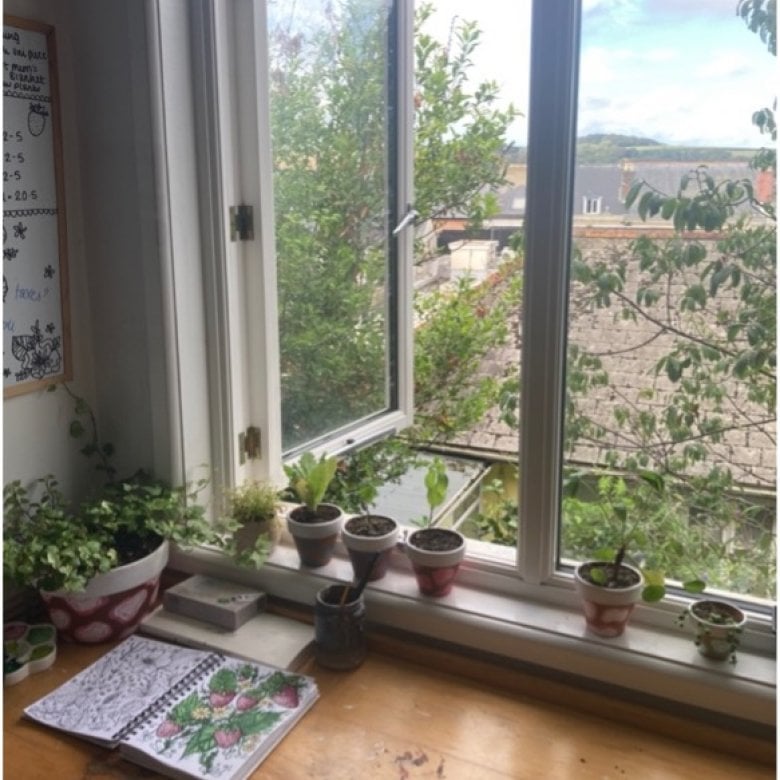 How to transform your room_1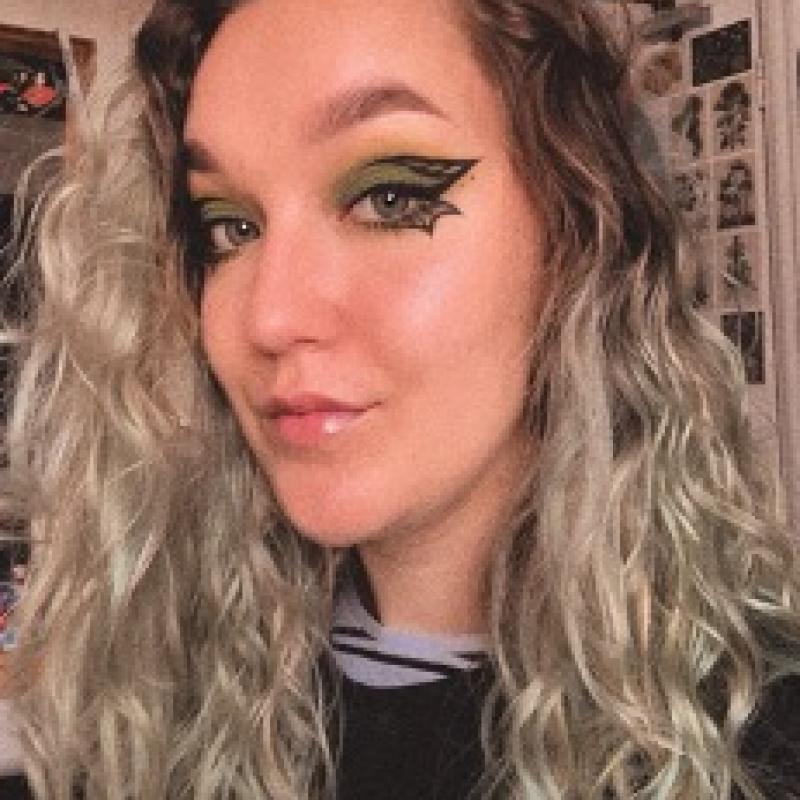 Isobel Lawrence
I am a painter and illustrator that specialises in exploring femininity, female form and sexuality with its connections to nature.
Decorating your uni room is one of the most exciting parts of moving away from home. Starting with a completely blank canvas, it's also a perfect way to express yourself and introduce your personality to your new flatmates. So, here are just some ways I've made my uni room more me. 
It takes a while to settle in and get to know your new space but the first thing I would recommend doing is to take the opportunity to rearrange your furniture before you unpack (everything is much lighter this way). Previous tenants may not have left the room in its most practical layout and most accommodations are fine with you moving things around as long as you're careful. I would 100% recommend using this time to give the room a really good clean as well as take photos of any damage. 
Seek secondhand
Once fully moved in, my first top tip to decorate your university room into an amazing space on a budget is to fully utilise Facebook Marketplace. On this platform, there's all sorts of décor, plants and even furniture for bargain prices, and sometimes even free, that you can find in your local area! I have collected bedding, plant cuttings and fairy lights from local listings on Facebook and this has been a crucial tool to adding to my student room without breaking the bank. Using this method is also environmentally friendly – buying and sourcing things second hand is a really brilliant practice to include in your lifestyle and is also a good way of meeting the locals. You can also use these pages to request specific items and more often than not someone will supply it to you! 
Let there be light 
Most university rooms will be fairly plain, a simple way to spice up your walls without damaging the paint is to get some hanging fairy lights. Twinkling lights make your space a much cosier and warm environment to work in, especially in the evening when you only need minimal lighting. Fairy lights are normally quite light – I've been able to stick mine up using only masking tape, which shouldn't cause any damage to the paint (but please test this on your wall first).
Plants, plants and more plants 
In my opinion, the best addition to any room is to fill it with as many house plants as possible! As well as filling the room with pretty green hues, plants also boost your mental health and have been proven to increase productivity and decrease your stress levels. Nearly all of my house plants were sourced from small home growers who sell them extremely cheap, often you can pick them up from in front of their house and leave some money in an honesty box. This is also a very nice way to support locals in your community. You can also add plenty of colour to your uni room with plant pots - if you buy terracotta pots you can even paint them yourself. I've hand-painted all of my pots in a matching theme, which has really brightened up the space. 
Get crafty
Another uni room décor tip is to get crafty! One of my favourite parts of my third-year bedroom is the empty space under my desk that I decided to transform into something a lot more interesting. After buying some multicoloured wool I created a handful of pompoms after following a tutorial on YouTube. I then hung them from the underside of the desk and created a small installation which ended up looking extremely effective! I've had lots of compliments about them, and they were extremely easy and cheap to make. If you're very crafty there are plenty of décor items that you can create using crochet/knitting including blankets, cushion covers and garlands. I have recently started to learn crochet and am in the process of adding various decorations to my student room that I have made!
Be colourful 
Of course, adding bright pillow covers, plush toys, bedding and even a rug can immediately add your touch to the space and make your uni room more personal. Some accommodations may even let you change the curtains (as long as you put up the originals when you leave). Personally, I would choose a colour theme and create your room using this as a base for your décor, however a multicoloured theme is just as cool!
My own room doesn't follow a particular colour scheme, but it works well due to the walls being plain white. If you wish to cover your walls, buying or sourcing tapestries is a very simple and easy way to quickly add a whole mural design to your uni room. These are also extremely light so a few pins in the wall will easily hold these up. My final top tip would be to always put up lots of posters and artworks, especially on varnished surfaces where the blue tac won't stain. I've used botanical postcards and artwork from Etsy to decorate my room.