My top 5 favourite things about student life in Falmouth
07 December 2022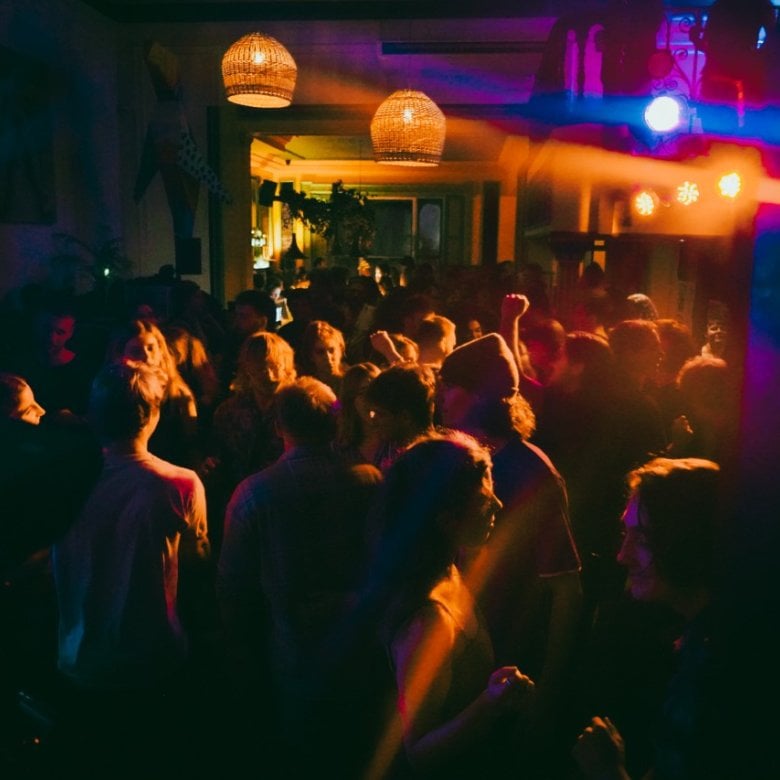 The Cornish Bank - Performance
This blog was written by Sustainable Tourism Management BA(Hons) student Lucy.
Falmouth is an amazing place to live, study, socialise and collaborate with likeminded people in a close-knit environment. It was hard to narrow down, but here are my top five favourite things about student life at Falmouth University.  
Community 
Community is very important to me after I moved seven hours from my hometown. This initially made me very nervous, however as soon as I arrived, I instantly knew I belonged here. The sense of community was made very apparent from the welcoming shop owners of local businesses to the Student Ambassadors who gave me a tour around the campus. They showed a real interest in my course and told me about clubs and societies I could get involved with to further my connections at this thriving campus. The older students take on a responsibility of ensuring you are settling in well and invite you to socials they are hosting, which brings a real sense of community to the area.  
Beaches 
Studying at one of the most beautiful places in the UK has got to be a bonus right? Waking up every day to walk to the sea or do sports on the beach (for me that's volleyball and cheerleading) is a huge benefit of Falmouth University. In the summer months, societies take to the beach to welcome new participants, and this is a great atmosphere to try a new sport. You can also do water sports such as paddle boarding and surfing, which is really fun! Not to mention the beach is a great place to get inspiration for the creative courses Falmouth University offers. 
Societies  
Students' Union societies have allowed me to develop my confidence and create friendships with students on a variety of courses. I participate in cheerleading and dance, which I find very rewarding as we work as a team towards competitions around the country, including BCA where other universities compete. We also showcase our work at the annual showcase and Golden Gloves Boxing which is always an excellent experience! I am now on the committee for these societies, and this has given me the opportunity to develop my communication skills. Societies also host fun socials such as our ABBA boat party! 
Local music scene 
Falmouth appreciates local businesses and work which provides a sense of community and appreciation for upcoming talent. When it comes to live music, there are a host of cool local venues including The Cornish Bank and Chintz Symposium/Underland. Here students can showcase their own work through performances as well as discovering new bands and artists with a year-round line-up of events.  
Study trips 
Falmouth offers amazing opportunities for academic trips to further our knowledge on our course. As well as UK trips to the Minack Theatre and Eden Project, I was fortunate enough to attend the Malaysian Cultural Immersion Programme this summer with around 25 other students. Here I made friends with students from other courses and experienced a whole different culture, which was very eye-opening. 
Do you have questions about student life at Falmouth University? Get the inside scoop from the people that know it best - our current students.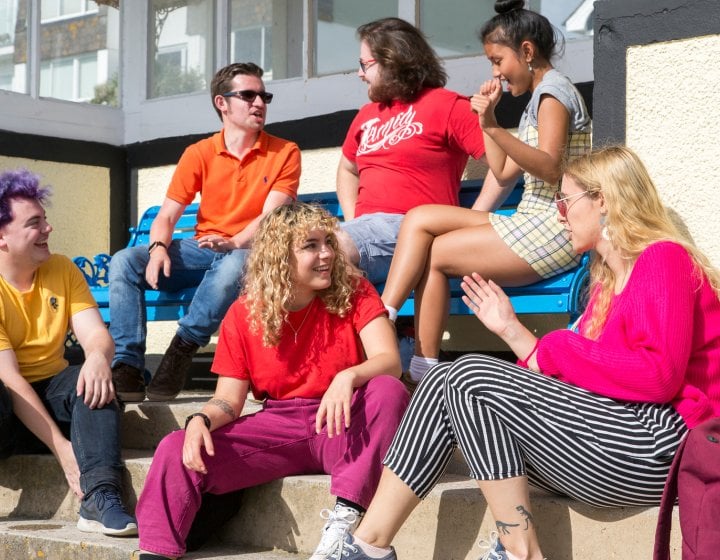 Student life
Student Life
Our students enjoy a lifestyle a little beyond the ordinary. From exploring the coastline, seek...
Student Life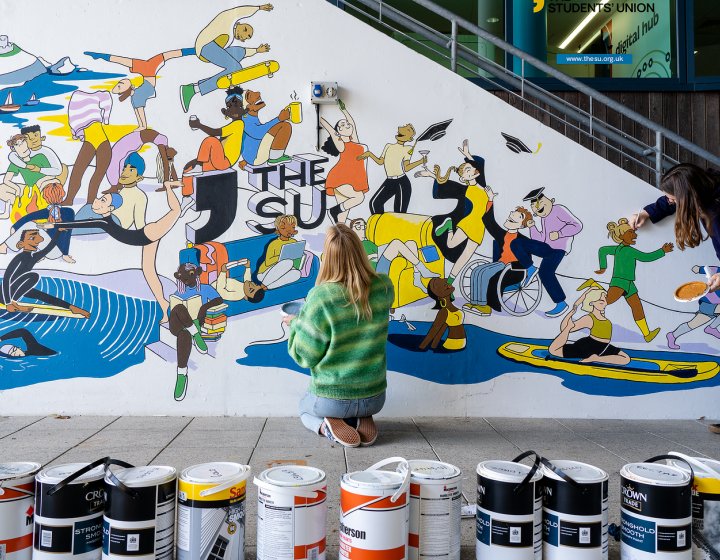 Students' Union
Students' Union
The Students' Union puts your voice at the heart of everything it does.
Students' Union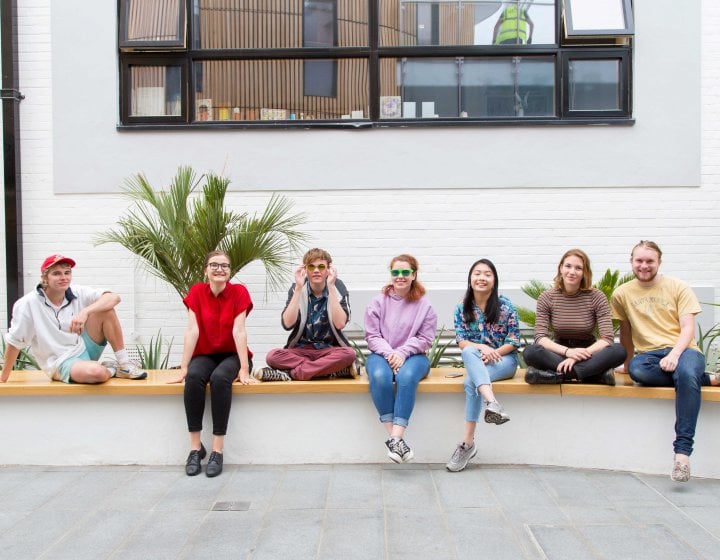 Student life students sitting on wall internal
Student Support
Discover all the support services and wellbeing resources available to Falmouth University students....
Student Support