Moving away from home and starting university
13 June 2023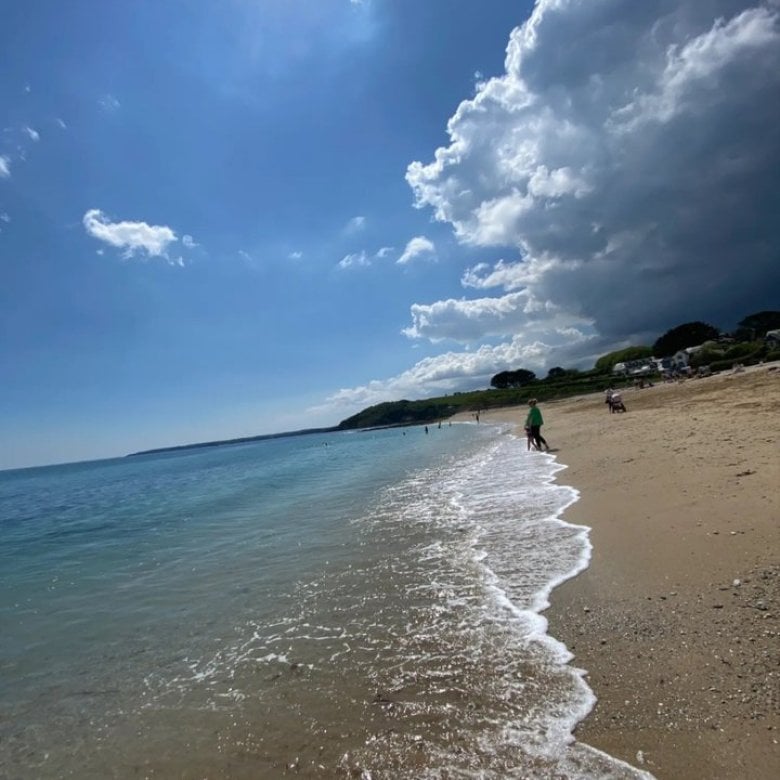 Natalie SV
This piece was written by Costume Design for Film & Television BA(Hons) student Natalie about moving away from home and starting university.
One of people's biggest worries when moving to university is moving away from home, especially if they are travelling a long way. 
Here's my top tips on how to settle into life at University:
Keep busy
One thing that I found really helpful to avoid getting homesick was keeping busy. Once I'd settled in, I found a job, I joined the badminton society and I made sure to attend lots of freshers' events with my new flatmates and people I'd met at my course induction. We went to a masquerade ball, a murder mystery evening and stand up paddle boarding. We also threw a birthday party for one of my flatmates, which was a great way of bringing us all together with making decorations and a cake.
Be open to meeting new people
In relation to that, I would say that the best way to avoid feeling lonely is by being really open to meeting new people. Whether they come up to you or you approach them, everyone is starting out in the same boat, so freshers' week is the best time to meet friends. It can be overwhelming interacting with so many new people so fast between meeting your flatmates, society taster sessions, freshers' events and starting your course. However, I believe having a diverse range of friendship groups can be really helpful in getting the most out of university life.
Decorate your uni room
Another way of combating homesickness is to make your room feel more welcoming. In flats made up of identical rooms, it can be hard at first to ever picture that space ever really being your own, but here are some tips to do just that. Firstly, you could bring photos, posters or art from home to individualise your space, maybe leave room for all the new memories you're going to make at university. Secondly, if you have any hobbies outside of your course like reading, gaming or drawing to name a few, don't forget to bring these with you. Of course you will get busy, but generally people still have time to explore their passions outside of their course and it is a great way to relieve stress.
Once you've found your people and made your space your own, you might find yourself accidentally referring to university as home.
There are a few practical things I'd also recommend bringing that people often forget. Extension leads will be your best friend, not just for in your room, but also when you study on the go, as there are often limited plugs in awkward positions. A bathroom bin is very useful too, as well as a basic first-aid kit containing some cold medication for the inevitable freshers' flu. Naturally, everyone convinces themselves that they will be the one not to get it, which, unfortunately, is most likely not true. Make sure to bring distinctive kitchenware, so that it doesn't get mixed up with everyone else's. A really easy way to get to know your flatmates is to bring some games & a portable speaker and propose a game night (that's what I did).
In summary, I'd say the best way to have a smooth transition to university is to be organised, be informed of all the events going on (you can find these on the student's union website and social media near the time) and be extroverted (even if you have to pretend, like I did). Once you've found your people and made your space your own, you might find yourself referring to university as your home.
For more information and advice about starting at Falmouth University, visit our New Students page.