Money matters
10 December 2020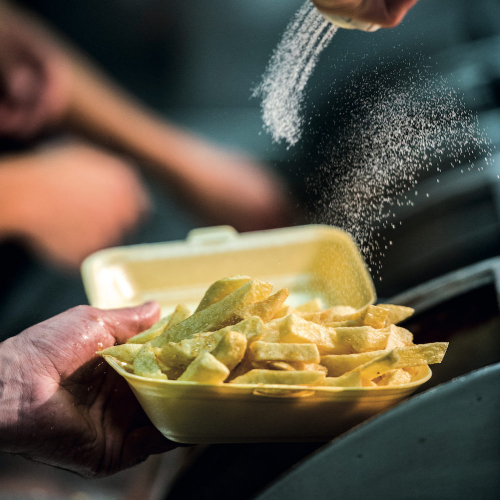 Budgeting and managing your finances for the first time can seem very daunting. A bunch of questions are about to pop into your head: how much money should I spend on food per week? How much do I need for travel? Am I going to any social events this week?
These questions don't have to be stressful to answer! Here are a few top tips of my own.
Food
Going on your weekly shop doesn't have to be a major mission, with a bit of planning and a list you can breeze through the aisles! For me planning ahead really helps, it means I never worry about coming home and having nothing to eat, there will always be seven different dinners waiting to be made.
Some of my favourites include Jacket Potato with trimmings, pesto pasta with sweetcorn and curry with veg. All are inexpensive and have relatively short prep and cook time. I even managed to get my jacket potato meal for under £1 with the potato only being 18p! Shopping around is really helpful to get the best deals. Asda and Lidl in Falmouth and Penryn are great for this and often have special buys and rollbacks.
Of course, it can be harder for those with special dietary requirements, but the principle is the same; plan ahead, shop with a list so you don't buy anything unnecessary and shop around if you can for the best deals!
Travel
This can be daily travel, travel to special events or even getting home in the holidays. There are many options to reduce the cost of travel! If you're planning on getting the train often, I would recommend a 16 -25 Rail Card which gives you 1/3 off rail fares and more.
Some student bank accounts even offer promotions that include getting a railcard when you open an account with them. When thinking about daily travel to and from uni, you may want to think about where you are living: can you walk or cycle from where you live?
This is one way to save a bit of money and also exercise at the same time! If not, can you get a bus or maybe car share to reduce costs? It's always good to look into the best option, for example, if you're going to get the bus, there may be bundles you could buy for the week or even the month.
All in all, being organised really helps to make sure your money goes further.
Social
Obviously, you're not only at uni to study but have the time of your life too! Going out with all your new pals is a must. Whether that be going out to party the night away, going out for dinner or staying in with a movie on, it all costs! This doesn't have to be a worry if you have a plan of what you're doing and what you need money for, it's very doable.
There may be times when you have to choose over two things or miss out but that's just being an adult and having to make a compromise. Of course, saving wherever you can is essential, so I highly recommend downloading UNiDAYS and Student Beans for some of the best discounts around on anything from clothing, meals, tech and even protein powders!
Jobs
Many people have part-time jobs while studying at university to help with their financial situation, so if you find yourself in the position where this is something you need to do that's fine! Some of the best jobs are actually working for the University as they pay fairly and are very reasonable when it comes to when you can and can't work. You do still have to make sure you are prioritising your studies as that's why you're at uni at the end of the day. Also, remember that you don't have to struggle and there will always be help available. Let the university know if you're having problems and they will do their best to help.
In general, I would recommend budgeting per month for travel and social events if you can, as it gives you a rough idea of how much you will need to save and how much you can spend! From your monthly money you can then work out how much you're able to spend on food per week, and then you can plan your shops on a weekly basis. Any leftover money you can save, or treat yourself to another social activity, a piece of clothing or something you've been wanting for a while! All in all, being organised really helps to make sure your money goes further.
You might also like