Glasney Student Village shared room tour
06 April 2022
Glasney Student Village Room Tour | Student Accommodation at Falmouth University
Join Winston for a tour of his shared room in Glasney Student Village.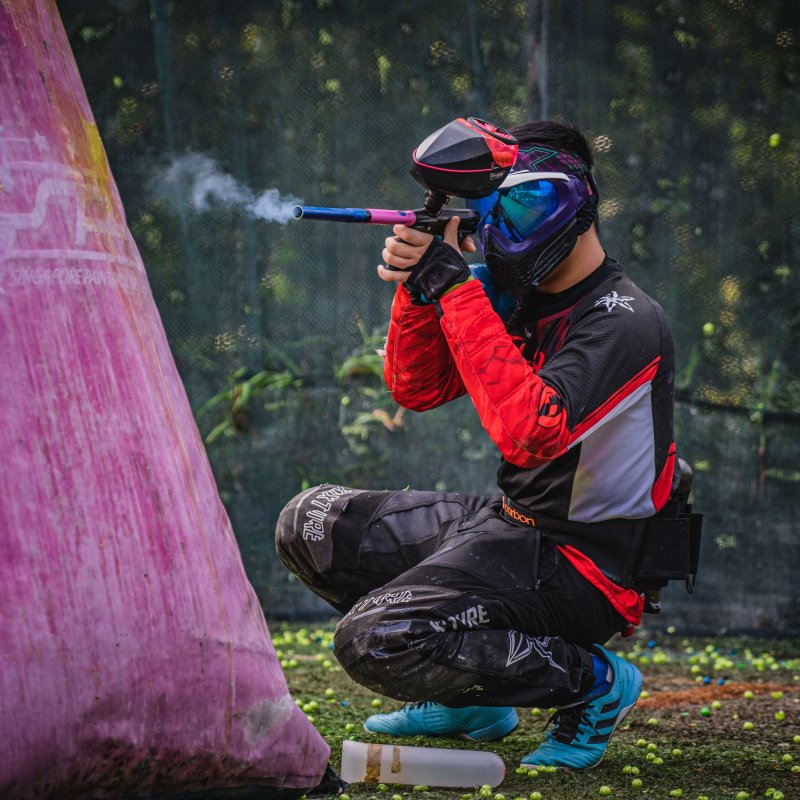 Winston paintball
I'm just happy to be doing what I'm doing, and I'm grateful for the chance to travel to Falmouth and have one of the best experiences of my life.
My name is Winston and I'm a first year Post Production & Visual Effects student.
So, Falmouth University has a range of student accommodations for you guys in Falmouth and in Penryn.
When you apply for university, you guys will get to choose your preference based on your needs and the university will allocate you a room to help you with that.
If you can't find those, the university will also help you find private housing around the local area.
Today, I'm here in Glasney Student Village, in Penryn Campus, and I'll be showing you guys my room. Come on down.
Here's my room. I'm in a shared room in Glasney Student Village. So it's me and my roommate in here. As you can see, this is my bed. And the bed is actually a folding bed, where if I lift it up it'll be my table.  And you can see around here that I have all my things, and it's just enough space for me.
So, here is the bathroom. You guys will get a toilet, sink and a shower, and each room will have its own personal bathroom.
Here in the hallway you can see all my other flatmate's rooms. There's 9 of us living here in halls, and I Iove all of them!
In here is the kitchen, this is our communal space where all of us cook our food, have our meals and get to spend time together. So follow me!
In each kitchen you get a fridge, a freezer and cabinets all around to keep your stuff. You'll also get a microwave, a kettle and a toaster. You guys will also have a stove and an oven to cook all your meals and of course, you'll also get a sink for you to wash all your dishes.
So yeah, that's the kitchen and this is really the place where we have a lot of fun. It's a great place to hang out with all our flatmates and friends.
So, we're here outside. Glasney as an area has a really nice atmosphere. You get some amazing views around here, and I really enjoy just walking out with my friends every day.
When you get your accommodation in Glasney, apart from the keys you have to get in the room, you guys will also have a security tag to enter the flat. Just to let you guys know that you'll definitely be safe when you're living here.
So that concludes my flat tour. I hope you guys enjoyed it.
Thank you guys! See you around!