Associate Lecturer, School of Writing & Journalism
Mark Leahy is a writer, artist, teacher, and project manager operating among textual practices, performance, and page-based arts. Recent performance and live work includes Muster Page Habit 2 (The Cube, Bristol, and Plymouth Athenaeum, May 2013), Muster Page Habit (PW12, Bristol, May 2012), Hand in Glove at Tempting Failure (London, March 2012), Voice Recognition: A Play (Bluecoat, Liverpool, October 2011) and at BLOP12 (Arnolfini, Bristol, February 2012); and a reading at POLYply15: Colour (London, January 2012).

He has written texts to accompany work by other artists, including Teresa Grimaldi's The Vacated Works (Isle of Wight, 2009), Katy Connor's Pure Flow (Exeter, 2009), Aftermath for Deirdre Power's project Brokenland (Limerick, Summer 2011), a text as part of Steven Paige's The Ties That Bind… (Exeter, January 2012), With Particular Attention: Martha Winter's material occurrences commissioned by Market Project (Apr 2012) and a contribution to Low Profile's book Here's to Another 10 (April 2013).
Recent critical publications include essays in Open Letter, Performance Research Journal and The Journal of Writing in Creative Practice; a chapter in The Blackwell Companion to Digital Literary Studies (2007); an essay on John James and the visual arts in The Salt Companion to John James (2010), and a chapter on poetry and affect in The Life and Work of Thomas MacGreevy: A Critical Reappraisal (Susan Schreibman ed, Bloomsbury, June 2013).
Swatches, a poetry sequence was published by Acts of Language (December 2009), and texts have appeared in UK and US journals, and online including Guaranteed Insurance for Mocksim's Yearly Print series. After Durer after Mantegna, an emblem combining text and image, was installed in the Window Work series at DXDX Studios, Plymouth (August 2011). Curated projects include Public Pages for the conference Poetry and Public Language (University of Plymouth, 2007).


Mark was director of writing at Dartington College of Arts (2005-07), and was MA programme leader at Dartington Campus, University College Falmouth (2007-10). He teaches part time and supervises PhD students at Falmouth University, and works freelance as a writer and an arts project manager.
External Links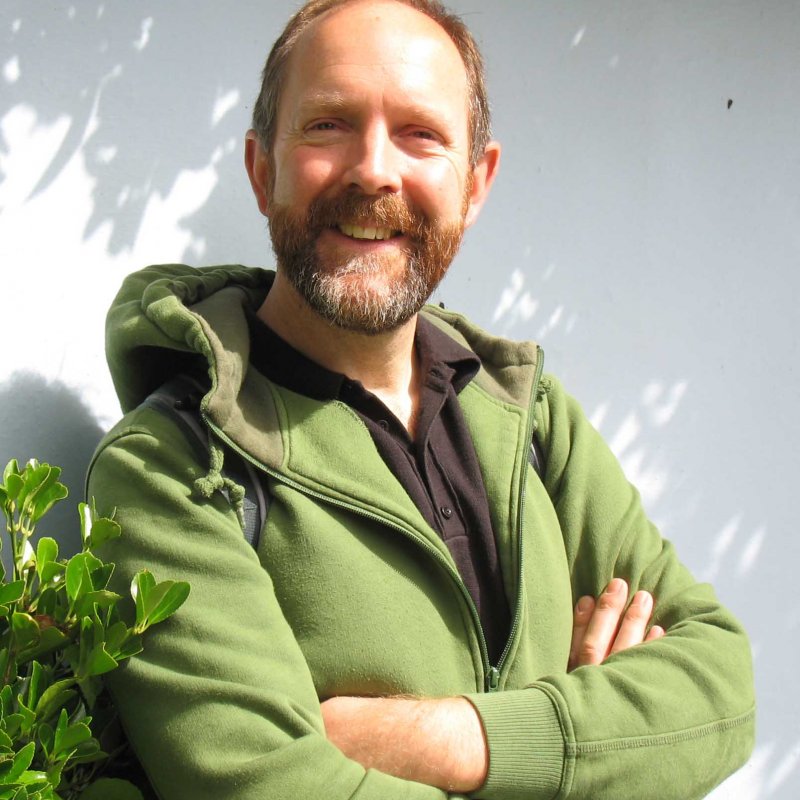 Contact details
Qualifications
| Year | Qualification | Awarding body |
| --- | --- | --- |
| 2009 | PGCHE | University College Falmouth |
| 2000 | PhD | University of Leeds |
| 1994 | MA | University College Dublin |
| 1993 | BA | University College Dublin |
Research interests and expertise
My research interests include relations between poetry, performance and visual arts; issues around genre in visual and textual production and consumption; theoretical investigations of reading; digital and electronic literature; L=A=N=G=U=A=G=E poetry and other contemporary poetries in English; practices in writing and performance; voice in theory and performance; and critical and theoretical writing on, and curation of, exhibitions and events around visual verbal relations. I am interested in supervising research relating to these areas.
Research Topics
Creative Writing
Contemporary Poetry
Digital Performance and Literature
Textual Practices
Performance Practices
Publications and research outputs
Brown, Katrina and Irvine, Rosanna

(2016), what remains and is to come, In: what remains and is to come, 2016, Tramway Glasgow, Item availability may be restricted.

Leahy, Mark

(2014), answering machine, In: Experimentica 14, 07 Nov 2014, Chapter Arts Centre, Cardiff

Leahy, Mark

(2013), Muster Page Habit 2, The Cube, Bristol

Leahy, Mark

(2012), Muster Page Habit: Flat-head self-tapping, In: PW12: Plinths, May 2012, Arnolfini, Bristol, UK

Leahy, Mark

(2011), Voice Recognition: A Play after Gertrude Stein, William Shakespeare and Rolf Harris, In: Electronic Voice Phenomena, 16 October 2011, Bluecoat, Liverpool
Osmond, Matthew

(2016), Language, Landscape and the Sublime, (Published)
Leahy, Mark

(2013), "It is the act and not the object of perception that matters": MacGreevy's poetry in relation to perception in literary and visual arts, In: The Life and Work of Thomas MacGreevy: A Critical Appraisal, Bloomsbury Academic, London, pp. 33-47, ISBN: 9781441140920

Leahy, Mark

(2010), "I might have been a painter": John James and the Relation between Visual and Verbal Arts, In: The Salt Companion to John James, Salt Books, Cambridge, pp. 195-223, ISBN: 9781876857967

Leahy, Mark

(2007), Private Public Reading: Readers in Digital Literature Installation, In: A Companion to Digital Literary Studies, Blackwell, Oxford, UK, pp. 301-317, ISBN: 1405148640, (Published)
Leahy, Mark

(2012), Hand in Glove - sinister hand vested sable lozengy couped, In: Open Letter: Negotiating the Social Bond of Poetics, Frank Davey ed., Toronto, Canada, 14 (8), pp. 74-82, ISSN: 0048-1939

Leahy, Mark

(2009), Glossing Speakers, or bookmaking for amateurs, In: Journal of Writing in Creative Practice, Intellect Ltd., Bristol, 2 (1), pp. 55-67, ISSN: 1753-5190

Leahy, Mark

(2005), Plantation and Thicket: a (double) sight reading of Sir Thomas Browne's 'Garden of Cyrus', In: Performance Research, Centre for Performance Research, Aberystwyth, Ceredigion, Wales, 10 (2), pp. 111-122, ISBN: 1469-9990, ISSN: 1352-8165
Current research students
Annabel Banks. PhD. (Second Supervisor) (UAL regs. Falmouth, ESF funded project with Cornwall Record Office)
Poetry and the Boulton and Watt Archive: History, Story, Community
keywords: poetry, landscape, history, archive
Previous student supervision
Mark Greenwood. PhD. (Third Supervisor) (Kingston University; submitted November 2012)
The Body Considered as a Site of Writing, Resistant to the Advance of Cultural Commodification.
keywords: performance writing, live art, performance

Camilla Nelson. PhD. (Director of Studies) (University College Falmouth/UAL; submitted 2012)
Writing with a Tree: Practising Nature Writing as Enquiry
keywords: performance writing, poetry, nature writing, ecopoetics

David Sullivan. MPhil. (Second Supervisor) (University College Falmouth/University of Plymouth; submitted 2011)
The Visible Invisible Object: A Photographic Enquiry 'Recording' a Lived Life
keywords: photography, phenomenology, autobiography

Larry Lynch. PhD. (Second Supervisor) (Dartington College of Arts/University of Plymouth; submitted 2009)
The Difficult Impossible: Writing, Performance and the Subject
keywords: performance writing, practice-led PhD, poetry, subjectivity

Additional Supervisor on PhD projects at Dartington College of Arts:
David Evans. PhD. (Dartington College of Arts/University of Plymouth; submitted 2007)
Reading Neuroscience: Ventriloquism as a Metaphor for Multiple Readings of Self 

Anya Lewin. PhD. (Dartington College of Arts/University of Plymouth submitted 2006)
Performing a Practice: Narrative - Translation - Live installation - Urban intervention

Number of research students supervised to completion
4
Research degrees examined
2014 - External Examiner on PhD (De Montfort University)

2012 - External Examiner on PhD by Publication (Roehampton University)

2008 - Internal Examiner on MPhil/PhD (University of Plymouth)

Number of research degree examinations
3
Areas of teaching
Creative Writing
Performance Writing
Critical Theories
Poetry
Performance
Textual Practices
Art Theories and Practice
Courses taught
CW170 Critical Practices
CW325 Poetry for Publication & Performance
ECW300 Dissertation and Creative Writing Portfolio
ENG340 Dissertation
PER320 Dissertation
Independent professional practice
Redefining Print, Double Elephant Print Workshop and Phoenix Arts Centre, Exeter, May 2014 to November 2015 (print commission, exhibition, symposium)
AVASE (A Voice and Something Else) symposium at Aberystwyth University, January 2014 (workshop participation and presentation)
Writing into Art conference, Strathclyde University, Glasgow, June 2013 (conference paper)
Performing Documents conference, University of Bristol and Arnolfini, Bristol, April 2013 (conference presentation)
AA2A Artist in Residence, Plymouth College of Art, Nov 2012 to April 2013 (research and production of new work)
Social, community and cultural engagement
Hello! This is a test for Salon de Textes, Edition 2, Penzance, April 2014 (public performance and publication)

CAZ Weekender residency, Penzance, July 2012 (community engagement with publication and presentation)
Even Feed. participatory arts project and exhibition, Oldway Mansion, Paignton, Devon, October 2011 (community engagement and production of new work)
after Durer, after Mantegna, Window Work, DxDx Studios, Plymouth, July - August 2011 (commissioned public artwork)
Engagement with professional associations and societies
Reviewer for ELIA Neu/Now Festival 2011-2013
Reviewer for DRHA (Digital Research in Humanities and Arts) 2009, 2010 and 2011 
External Examiner for MA Creative and Professional Writing, Roehampton University, 2005-06 to 2008-09 
External Examiner for Online MA in Creative Writing and New Media, De Montfort University,
2006-07 to 2010-11

I have peer-reviewed essays for the journals Textual Practice and Literary and Linguistic Computing