Associate Lecturer
Alister trained as an actor in the UK and spent two years with an Eastern European laboratory theatre co. before returning to co-found Prodigal Theatre in 1999 with Miranda Henderson.
Prodigal's award-winning work has been described as 'epic within a small frame'. Between 2002 and 2010 they ran the Nightingale Theatre in Brighton, creating an artist development programme which, in its last three years alone, contributed to the development of over 100 new pieces of theatre and dance. In 2003, the company started training Parkour and, in 2005, created a second ensemble - The Urban Playground Team. The UPG project was meant to last three weeks. Sixteen years later, the company has toured across five continents, on nine occasions for the British Council. Co-creator Malik Diouf has been a member of the team since 2006.
Alister has a specialist teaching degree from Trinity Laban - the DDTAL diploma in Dance Teaching & Learning. He has also performed and worked with Steven Berkoff on various projects, including Berkoff's Oedipus and 'Ere. In 2017 Prodigal UPG relocated to Cornwall - where Miranda grew up - where they are associate artists of the Hall For Cornwall. They have planning permission and a third of the budget in place to build a sustainable, residential, development and rehearsal centre in Par. They have also created Cornwall's first festival of touring outdoor performance - The PAR-teee - in partnership with AMATA.
During lockdown, they were members of the National Freelance Taskforce, and authored www.5guidingprinciples.com - a fairer trade model for freelancers in the performing arts industries. They set up The Emergent Ensemble to secure a group of five recent graduates in the profession and with them are touring a new show, commissioned by the Time Tide Bell Organisation. They have just completed a residency at the Eden Project. They continue to tour nationally and internationally. Alister's new play, The Fight, will perform at AMATA in 2021.
External Links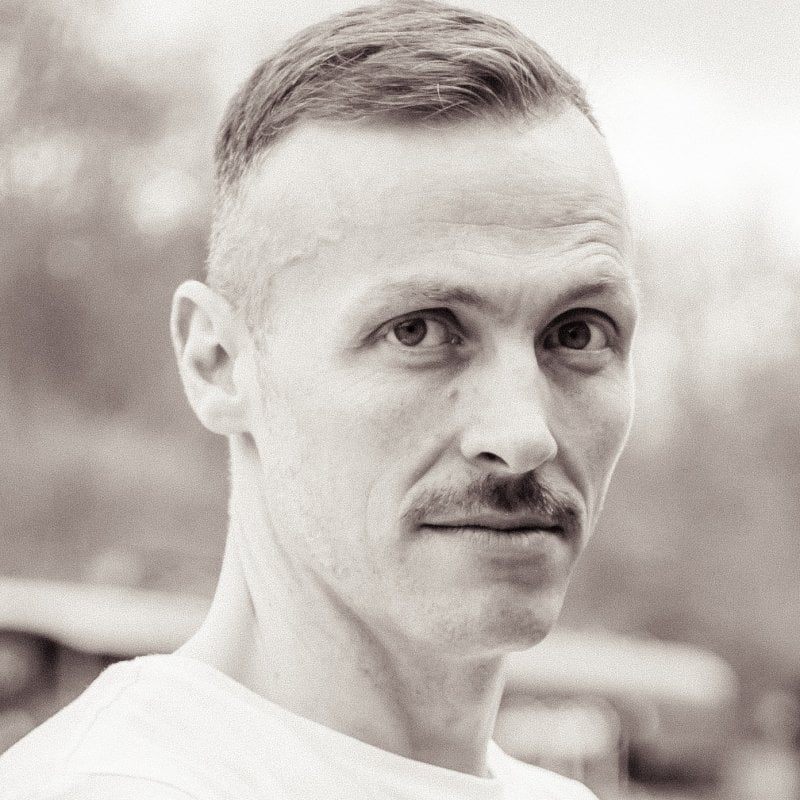 Contact details
Qualifications
| Year | Qualification | Awarding body |
| --- | --- | --- |
| 2017 | Diploma In Dance Teaching & Learning | Trinity Laban Conservatoire of Music and Dance |
| 1995 | BA (Hons) Theatre & Visual Art | Brighton University |
Research Topics
Edmund Kean & The Regency Actor-Manager period
Ensemble Theatre
Odin Tradition Laboratory Theatre
Performance-Parkour (2PK)
Physical Actions (as described by Stanislavksi, Grotowski et al in Ruffini)
Steven Berkoff's 'In Yer Face' Theatre
Areas of teaching
Acting & Story
Creating a company
Modes of Making
Policy engagement within Cornwall
Engagement with organisations which contribute to the development of educational, cultural or socio-economic policies in Cornwall
Co-Founder & Company Manager of Prodigal UPG - delivering workshops, strategic projects, Cornwall's first festival of touring outdoor work (The PAR-teee), creating the planned KRESEN GUL HWEL (Creation Works) sustainable residential rehearsal & development centre in Par, working with IntoBodmin, Kernow Youth, Active Cornwall, Hall For Cornwall (associate artists), the Eden Project, Blystra Arts Newquay, MakeSpace Cornwall, Liskeard Schools, Bodmin College, Treviglas School, Redruth School, Roseland Academy, Fowey River Academy... and more - and Cornwall Council, and the CIOS LEP.
We are maintaining a dialogue with our MP Steve Double, Councillors Anne Double, Jordan Rowse, Andy Virr. We are part of strategic conversations about the post-Kneehigh Cornish theatre landscape with both Arts Council England & Creative England.
Our main area of policy is around participatory arts and the role of performing arts in wellbeing, community development, placemaking, and moving those furthest from the workplace towards it. We are also working with the Tevi Team, Cultivator, FEAST, Real Ideas Organisation and others on improving sustainability, and with local community organisations and the national Time & Tide Bell Organisation on the role of performance in provoking action around global warming and rising sea levels.
Business engagement case studies
We are the creators of PERFORMANCE-PARKOUR (2PK) - a choreographic language of parkour.
We designed the first touring parkour environment in the world - the Urban Playground - and we designed the UK's first permanent parkour site - the Crawley Parkour Training Area (PKTA) as well as two others.
Social, community and cultural engagement
Our company has just created and hosted Cornwall's first ever festival of touring outdoor performance - The PAR-teee.
This builds on three years of work gradually integrating our practice in the Par Bay Area. We are planning a permanent workspace there that will be run on a management model of community co-curation and co-ownership. We work with numerous community partners.
We are also employed across the UK and internationally to catalyse engagement with at-risk young people - that is the fundamental specialisation of our company.
Engagement with professional associations and societies
Ongoing collaboration with Tuscan community theatre companies and young people Mouv'il'arte
Ongoing collaboration with Danish company Teatret OM
Ongoing collaboration and partners in Erasmus + legacy project - bringing together artists and young people from over a dozen countries over many years - The Complete Freedom of Truth
Performer, workshop assistant and directing assistant for Steven Berkoff
DDTAL assessor for Trinity Laban