Widening participation in Esports: in conversation with Elise Dennis
08 December 2021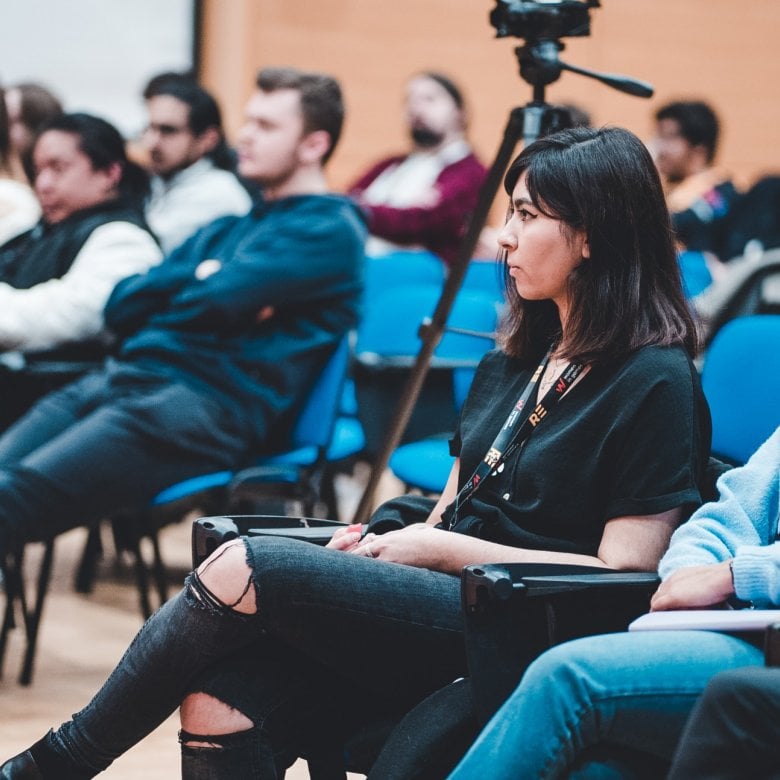 Women In Esports 1
How women's esports can progress
In the two years since Riot Games set up their very first Valorant tournament, Elise has seen the esports industry evolve significantly.
Initially, professional female only Valorant competitions were being sponsored by small organisations with prize pots to match. But the landscape has changed dramatically since gaming giant Riot Games announced the creation of a large women's tournament with a prize fall upwards of $50,000.
"Everything changed after that", Elise tells us. "It led to a lot of pro players getting picked up by big organisations.
"Having the financial backing of an organisation is absolutely essential to a player's growth. Being salaried to play means you can dedicate your full attention to improving as a player – pro gamers play about ten hours a day. If that isn't your full-time job, there's no way you can commit that kind of time to it."
Organisations also flex their economic muscle to provide a team of coaches to help give their players the edge over their rivals. 
As Elise explains, "Typically you'll have five or six teammates, who'll all be salaried. Then you'll have three different coaches who cover different elements of the gameplay. And on top of that you'll have one or two analysts, who look at performances from your rivals and create tactics to combat them."
It doesn't take long to realise that putting together an esports team requires some serious finance. But unless large organisations like Riot Games are willing to stake large prize funds for female only tournaments, businesses won't have an incentive to employ female players.
"The businesses typically take a 20% cut of the prize money on offer, and that's how they make their money", Elise explains. "Previously the prize fund for women's only Valorant games was about $2,000. As a result, there was zero interest from businesses in women's esports. 
"Straight after Riot announced the $50,000 prize fund for their tournament, female players started getting signed to tier 1 organisations.
"It's in the hands of the organisers to provide a financial incentive for the organisations. They're now doing that for Valorant, and we're seeing female players being put into an infrastructure which is enabling them to thrive."
Falmouth's Esports BA(Hons) course can be a gateway to the industry
Elise's negative experiences as a player are hard to stomach, but she's quick to point out that there's far more to esports than being a professional player. 
Falmouth is launching its brand new Esports course from September next year, and Elise is relaying her professional experiences to help the University develop it. 
The Game Development student is excited by the opportunities Falmouth's new course could provide for its students. "I think the course is going to be brilliant", Elise tells us.
"The course isn't specifically about players. It encompasses the production and management side of esports, which is a huge field that's blooming right now, and is looking for talent left, right and centre. There aren't enough people going into it and the industry needs skilled workers. " 
She has also been forming alliances with other universities at events like the Women in Esports Conference to help foster an inclusive esports environment at Falmouth.
As Elise tells us, "Roehampton and Warwick have offered their help to cultivate the grass roots scene here, which is great to see." 
And as Valorant team captain at Falmouth, Elise is a regular at Video Game Society meetings, which has been a highlight of her time at university.
"A lot of the women on our team didn't know there was a space for them to get involved in esports, so I'm really keen to get the word out. We have a grassroots league (the student league), where people can make their first appearances and grow from there. 
"We also run two game nights a week where we order pizza, hang out and play games for fun. And even on the competitive esports side of it, it isn't do or die. Well, it is! But we don't take it 100% seriously. No one will shout at you for missing a shot - it isn't that kind of environment.
"It's chilled out, and we try and get everyone to be as involved as possible – if you're interested, come and try it out."