What is Commercial Photography?
12 June 2023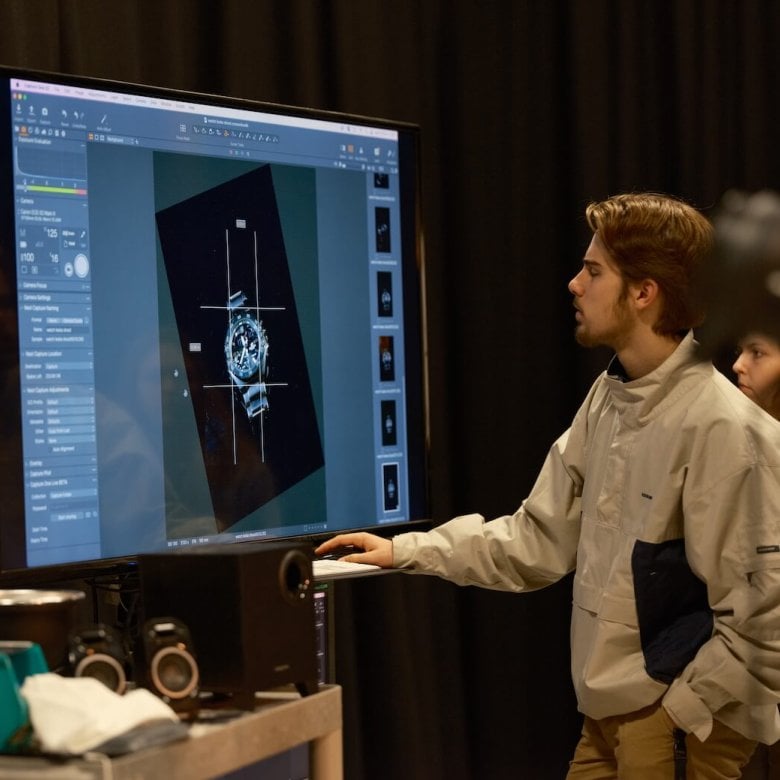 Commercial Photography watch on screen
What are the different types of commercial photography?
Advertising photography
Advertising photography refers to the practice of creating photographs specifically for use in advertising campaigns. Within this area, eye-catching images are used for print ads, billboards, and digital banners, conveying key messages that evoke emotions. 
Product photography
Product photography is crucial for e-commerce websites and catalogues. Product photography is used to capture the product in the most enticing way, highlighting key features and USPs. Quality product photography can make a significant impact on consumers' purchasing decisions and help businesses to stand out from the competition.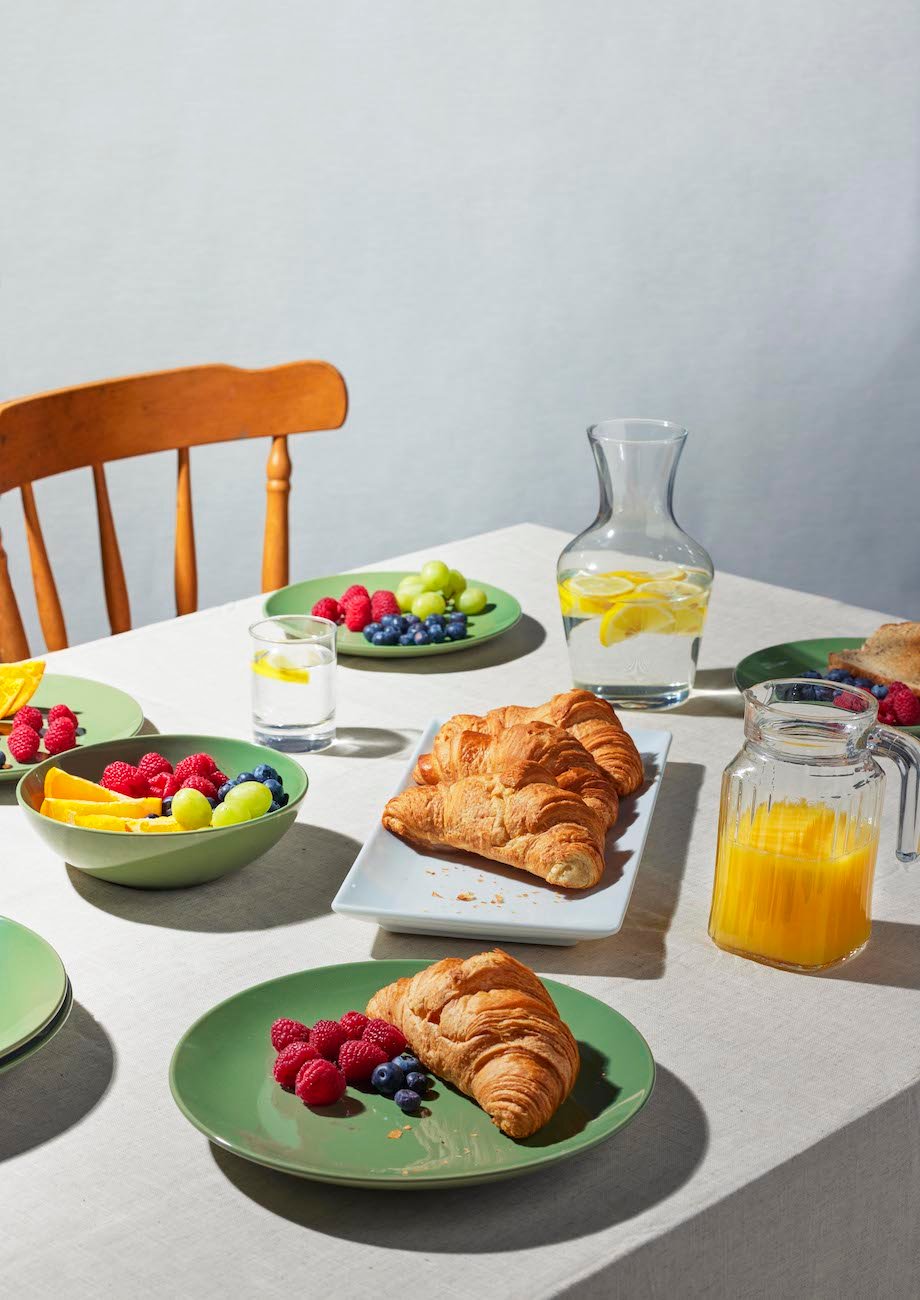 Food photography
Food photography captures mouth-watering images of dishes, making them irresistible even in photographs. Professional food photography is notoriously hard to get right and takes time to master. As well as thinking about lighting and framing, a photographer needs to know how to style and stage the dish, all while working under time pressure before the food or drink starts to not look its best! 
Fashion photography
Fashion photography showcases clothing, accessories, and lifestyle, with images often being used in fashion magazines and on ad billboards. Fashion photographers collaborate with stylists, makeup artists, and models to create visually stunning and artistic images. 
Portrait photography
Portrait photographers specialise in taking pictures of people, either as individuals or in groups. These photographs may be used to capture special occasions, like weddings, or be used for personal branding, such as professional headshots. Portrait photography aims to tell a story through the image and evoke a sense of connection between the sitter and the viewer. 
What does a commercial photographer do?
Commercial photographers collaborate closely with clients, advertising agencies, marketing teams and art buyers to understand their objectives and target audiences. These brand values are then communicated through excellent lighting, innovative techniques, and successful collaboration with other industry professionals to deliver the desired message.  
Early career commercial photographers may find themselves working as lighting assistants, digital operators and even in set design before specialising and building their own commercial portfolios.
What skills do commercial photographers need?
To excel in commercial photography, photographers need both technical proficiency, creative vision, and excellent communication skills to get ahead in the industry. Skills include lighting, visual literacy, communication, drive and most importantly a passion to create visually stunning imagery.
Photography techniques 
Commercial photographers need a solid understanding of camera settings, exposure, composition, lighting, and other technical aspects of photography. They should be proficient in using multiple camera systems, lenses, and lighting equipment (both flash and continuous) to capture high-quality images. In recent years, Moving Image has become more important than ever, and sees the next generation of commercial photographers also excelling as moving image content creators.  
Image editing 
Knowledge of post-processing software, such as Capture One, Adobe Photoshop and Lightroom is essential for commercial photographers. They should be skilled in editing and retouching images, adjusting colours, enhancing details, and optimising photographs for different mediums and platforms both on and offline. 
Composition and framing 
Commercial photographers need to have a good eye for composition, framing and most importantly detail. They need to know how to arrange elements within the frame, balance visual elements, and create visually appealing and engaging compositions. 
Attention to detail 
Attention to detail is key to producing successful commercial photographs. Every aspect of the photograph needs to be carefully considered. Details such as product positioning and background distractions cannot be overlooked. 
Communication and collaboration 
Commercial photographers often work with clients, art directors, stylists, and models, so they need to have effective communication and collaboration skills to understand and translate the client's vision. 
Creativity 
The most successful commercial photographers have a highly creative and imaginative mindset. The ability to generate unique ideas and develop creative concepts will help commercial photographers to make a name for themselves in the industry. 
Adaptability and problem solving 
Commercial photographers often encounter unexpected challenges during shoots, such as difficult lighting conditions, limited space, or demanding clients. The ability to think on their feet, adapt to different situations, and produce creative solutions is crucial to ensure successful outcomes. 
Business and marketing skills 
Commercial photographers also need to understand the 'business side' of their profession. This includes pricing their services, negotiating contracts, managing client relationships, and marketing their work effectively to attract new clients. 
Is it worth studying a photography degree?
With technology advancements, commercial photography has evolved. Digital cameras, editing software, social media platforms, moving Image techniques and more recently AI, provide new avenues for photographers to highlight their work and connect with clients. Staying innovative, improving skills, and adapting to emerging trends are crucial elements of this exciting and industry-focused Commercial Photography BA(Hons) course at Falmouth.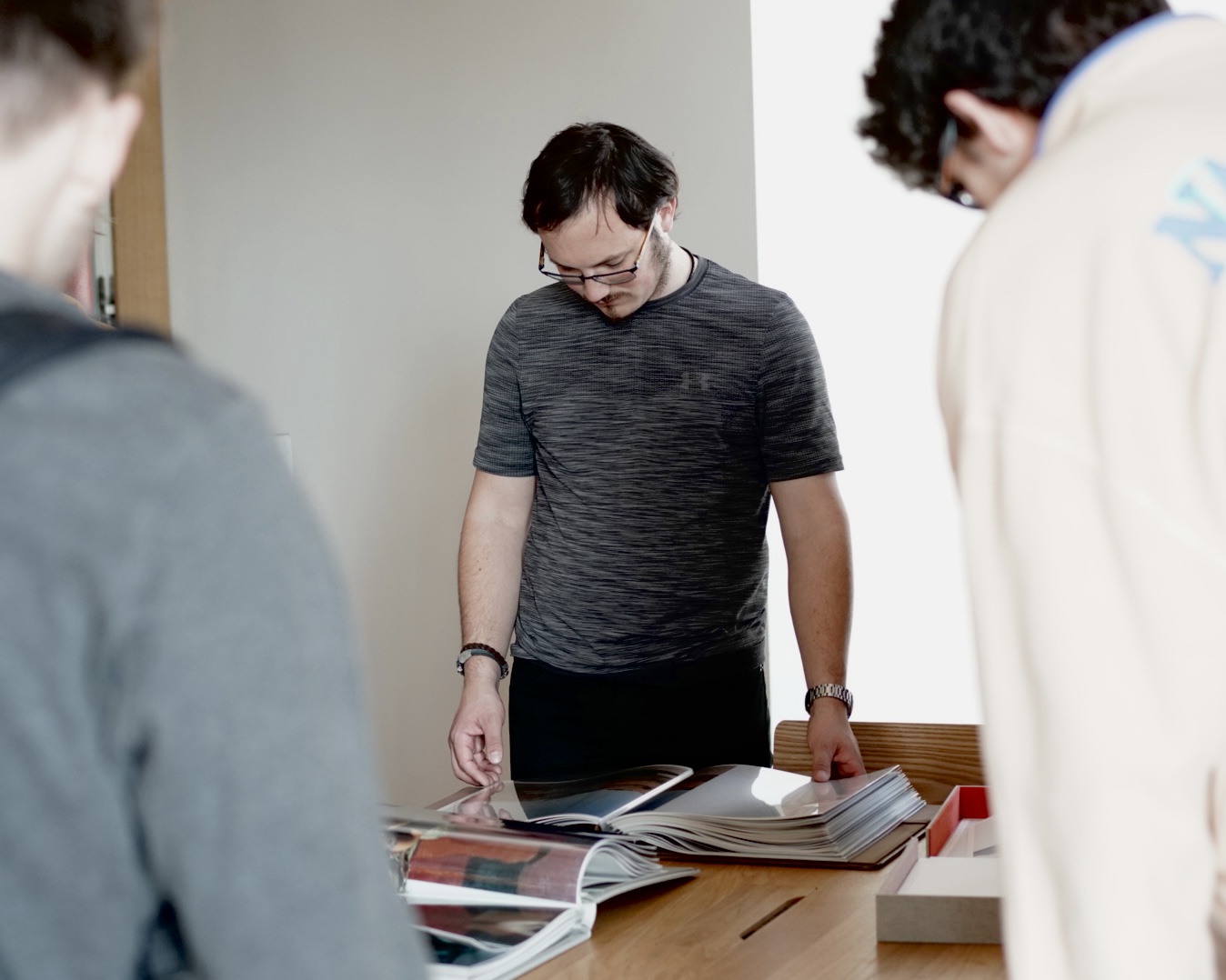 Within Falmouth's Institute of Photography, we teach our students specialist skills to meet the demands of this competitive industry. Our Commercial Photography students learn to develop pitches and treatments, partake in technical workshops to produce innovative photographic, video and multimedia content and respond to real-world client briefs. Our graduate photographers leave with a commercially-viable portfolio that is ready to take with them to industry. 
As the demand for visually appealing content continues to rise, commercial photography remains integral to the industry, shaping the way we perceive and connect with brands now and in the future.
If you are looking to launch your career as a professional visual content producer, then find out more about studying Commercial Photography at Falmouth University.