The evolution of our prospectus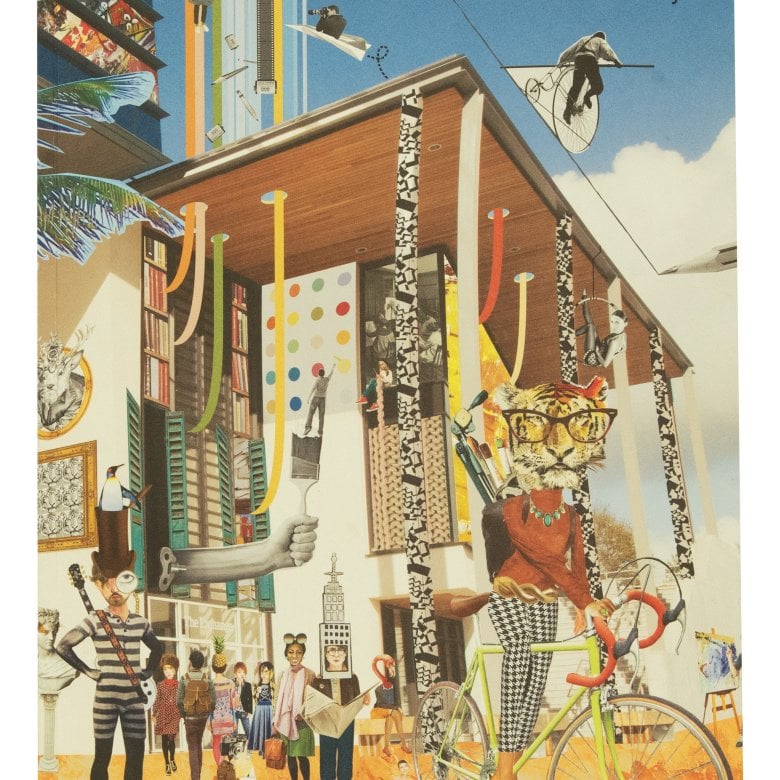 Prospectus
Explore how our prospectus front page has developed from the mid 1900s to the present day, and hear from the people that help bring them to life. 
A creative collaboration
Photographer Matt Jessop has provided photography for our prospectus for over 15 years.
"I've been lucky enough to shoot 12 prospectus covers since 2006, with Gendall Design, Nixon Design and the University Design team coming up with these memorable concepts," says Matt. "We've used complex studio set-ups, costumes and choreography, photography, video and music equipment, along with drones, robots and VR headsets. Pre-production has often been as important as the shoot itself – location scouting or studio set building, prop sourcing, castings, mood boards...
"It's always a joy to work on these shoots because of the collaborative process," he adds, referring to the art direction, styling, hair and make-up, models and retouching often needed to produce the finished cover.
Shooting for the stars
Martin Nixon, founder of Nixon Design and Falmouth graduate, developed the prospectus cover designs for many years. 
"Brand values and strategic intent were at the heart of our approach over the seven years we created the brand communications for Falmouth," says Martin. "The 2011 prospectus cover came to life with a photoshoot worthy of Vogue," adds Martin, who was a foundation student at Falmouth in 1982 and later a graduate of the MBA programme.
"For 2013 we projected spectacular images of student work directly onto the satellite dishes at Goonhilly Earth Station, highlighting the global reach of Falmouth and its starry diaspora of talented alumni. In later years we moved to an illustrated approach, working with acclaimed alumni, to communicate the diversity of courses and the unique Falmouth experience."
Technical wizardry 
Since 2016, Falmouth's prospectus covers have been produced in-house by the University's Communications team. Our 2023 cover combined studio photography with meticulous image enhancement and graphic design to capture the energy of our students and their emerging creative identities as a force for innovation.