Success for Falmouth's Sound/Image Cinema Lab
22 December 2020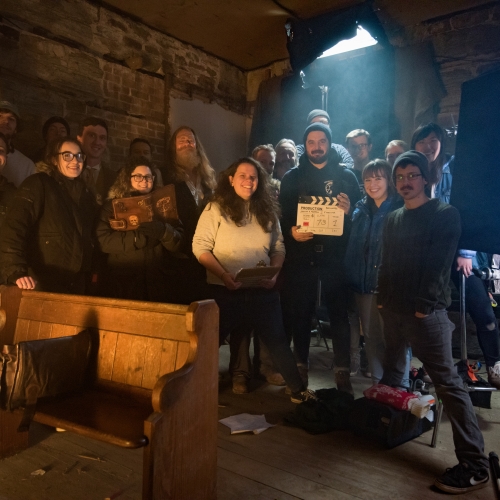 The Sound/Image Cinema Lab, the externally facing production and research hub at the School of Film & Television, has won the Innovative Education award at the University Industry Innovation Network.
The Lab gives Falmouth students and graduates access to real-world filmmaking experiences, both building confidence in their skillset and accelerating career development. In an industry where opportunity is scarce, the Lab is a fantastic resource for students to access. As Dr Neil Fox explains, "The Lab puts students to work in key roles whenever possible, rather than simply believing students can only do assisting and running jobs."
The awards recognise the approach to filmmaking and film teaching that makes the Lab unique. Since its inception, the Lab has worked on five shorts and nine feature films, including Claire Oakley's critically acclaimed debut Make Up and lecturer Mark Jenkin's BAFTA-Award winning feature Bait.
The lab will continue to assist Mark in the development and production of his next film Enys Men, which will resume shooting in early 2021.
The award for the Lab was not the only cause for celebration within the School of Film & Television. Lecturer Dr Neil Fox was recognised as a 'boundary-spanning champion' at the awards ceremony for his innovative approach to the relationship between industry and academia.
Neil explains that his approach "is to believe that film students, particularly undergraduates, are capable of stepping up to the challenge of working on a professional feature film with the right support around them."
You might also like