Peer to Peer: UK/HK 2022 – Students cross continents in the name of collaboration
07 November 2022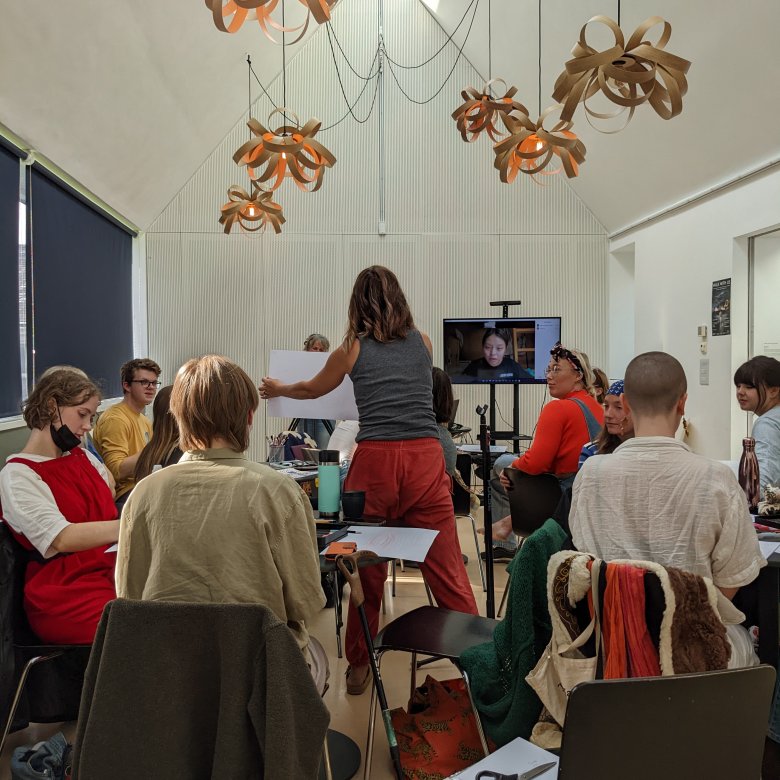 Peer to Peer 5
About Peer to Peer: UK/HK 
Peer to Peer: UK/HK 2022 has been developed by Sarah Fisher, Open Eye Gallery and Lindsay Taylor, University of Salford Art Collection, with contributions from Ying Kwok, independent curator, Hong Kong and support from the Arts Council England. 
It is a UK/Hong Kong bilateral arts exchange programme that encourages creativity and hopes to build lasting partnerships and legacy through the use of visual arts as a medium. 
Of key importance in Peer to Peer: UK/HK 2022 is the distributed leadership model where partners have worked together for mutual benefit; each creative process has emerged through discussion, exploration and learning about each other. 
Peer to Peer: UK/HK 2022 contemplates how the visual arts sector can continue to be outward facing and international whilst considering the future of our planet and the need to reduce our impact on it. Building on learning from the Covid pandemic, none of the participants has travelled to the UK or Hong Kong. A series of online webinars and discussions have enabled nine very different partnerships to form but each with a shared commitment to supporting emerging artists to develop their international networks and profile.