Meet our third-year Textile Design students
29 March 2023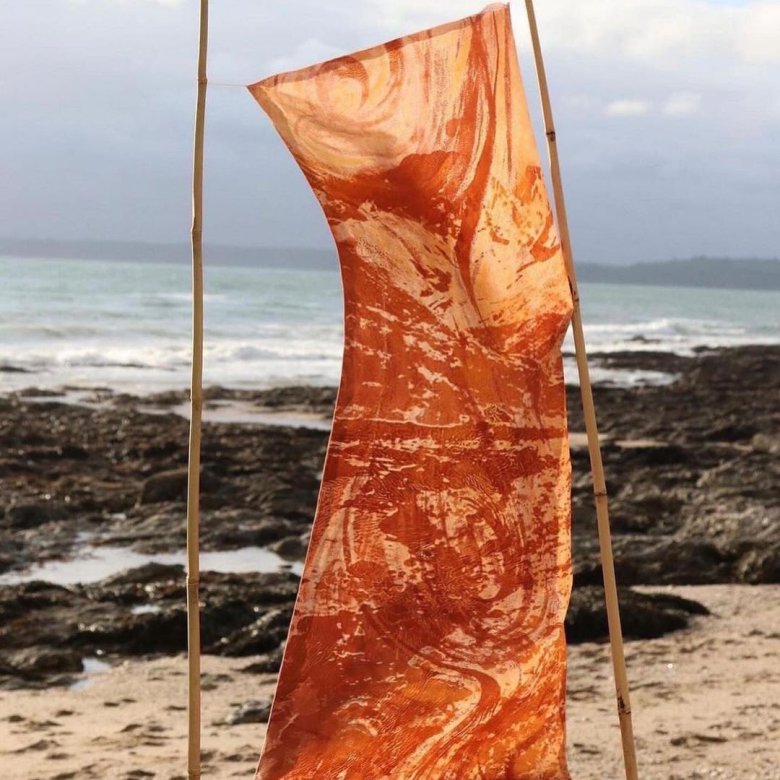 Jessica 2 Textile Design
Jess 
Jess specialises in mixed media and loves experimenting with digital embroidery, combining techniques to create fabric samples with subtle 3D elements. Her work has been recognised by Madeira Threads and is one of their sponsored students for 22/23. Working with Madeira allows Jess to continue to experiment with colour and combining the juxtaposition of matte and shine threads together to add depth to her work. 
 
@jessjonesdesigns 
Charlie 
Charlie has an eye for pattern, animation and graphic design. Her recent venture, 'iSaw', is an immersive experience which exhibited earlier this year. She uses projections, textures and mixed media objects to create a fully interactive, stimulating experience for all ages and backgrounds. She is currently working on new editions of iSaw, designing workshops for specific age groups and learning abilities.

@charlie.wyllie.designs 
Freya 
Freya loves the concept of working through a free and untainted child brain - tapping into another level of creativity. She lets her experiments lead the designs, without an end outcome in mind. Freya takes her illustrations on a journey from 2D to 3D, giving them a physical presence.
Katie
Specialising in printed textiles, Katie's beautiful illustration style is classic and sophisticated. Most of her work is inspired by the colours and patterns found in the nature/landscapes that are around her. Design is a huge interest in her life, and she's always been interested in learning to communicate concepts visually through illustrative art.
Buds
Buds loves turning her abstract, colourful drawings and large-scale paintings into engineered print designs that maintain the painterly textures and brush strokes. She is passionate about colour and shape, as well as combining digital printing with traditional print-making techniques.
Saskia  
Specialising in print, Saskia produces wonderfully detailed illustrated studies for use across fashion and interior contexts. Her stunning work can also be found on restaurant walls across Cornwall.
Gab 
Working across disciplines by including knitwear and crochet, Gab works heavily with texture. She loves working digitally and always finds new ways to manipulate designs to create timeless prints. Predominantly specialising in fashion, Gab also has a real passion for digital marketing and branding.
 
@gabsmithdesign (coming soon)
Alice 
Alice is always finding new ways to create beautifully natural dyed yarns, which she then uses to create incredibly complex woven pieces. Her current project is an investigation of synthetic fruit and flowers to make a collection of sustainable and natural textiles.
 
@alicejacoby 
Betty 
Betty enjoys exploring different mediums such as painting, mark making, photography, collage and the textures of fabric, which she then experiments with to create digital prints and art pieces. Betty is very passionate about working digitally and creating designs that have a lot of depth and character to them, as she enjoys using a whole range of colours and marks to create busy designs for fashion and interiors. 
 
@bettywilliamsdesign
Jessica
Jessica creates work that allows people to re-connect with the natural world, and to question and reflect upon their own relationships with body, soul, land, and nature. Sustainability is at the heart of her practice, and she believes that education, awareness, and connection are key elements to creating positive environmental change. 
 
@jessicafleurdesign