Lecturer spearheads knowledge exchange project with Truro Food Bank
11 July 2023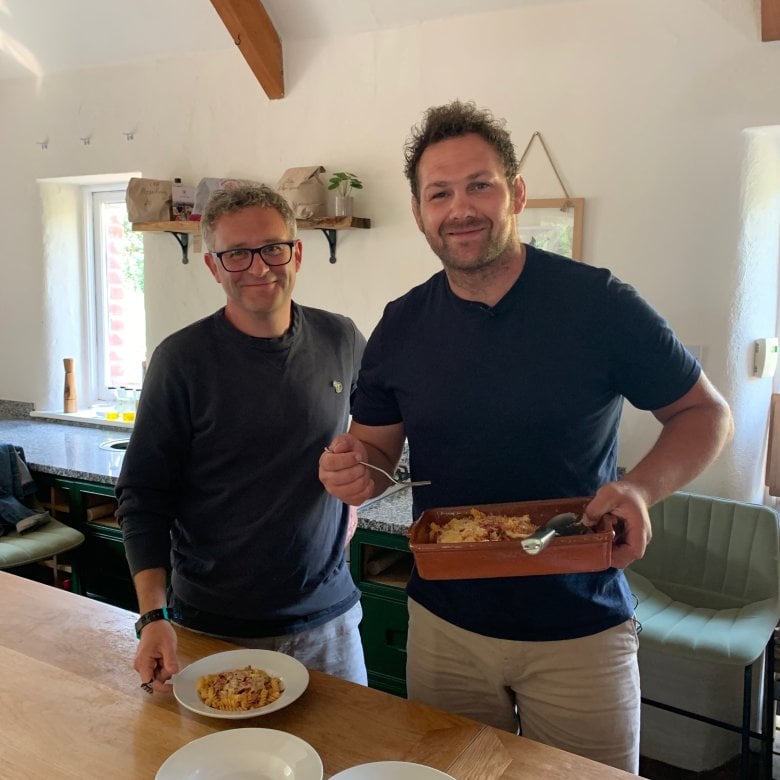 Gareth Farr - food poverty project
After this experience, Gareth kick-started a collaboration with chef Rupert Cooper and Truro Foodbank on a series of recipe cards to be included in food boxes and a video tutorial series for the food bank's website. The recipes will all include food items that are commonly found in food boxes, helping users of this vital service to make more of their meals.  
Falmouth University is supporting the scheme through the design and production of the recipe cards alongside an assembly of colleagues and students from AMATA and the School of Film and Television, who are producing and directing the video series. Also supporting the video series is Louis Purver, Co-founder of I Said It Ltd, a video and media production company based in Falmouth.  
Simon Fann, Manager of Truro Food Bank, said: "It's crucial that people in need of food assistance not only get food when they need it, but are also encouraged to use it, so we don't end up with any food waste. This initiative is not only about getting nutritious food to people but improving mental health and confidence.
"We believe a food bank should be about more than food. Most of the people Truro Food Bank is feeding are families, so this initiative has a knock-on effect to the next generation. If we can start from an early age getting kids engaged and interested in healthy foods, then we're building skills from the ground up and helping to break cycles."